Linksys debuts more affordable Velop AX4200 Wi-Fi 6 mesh router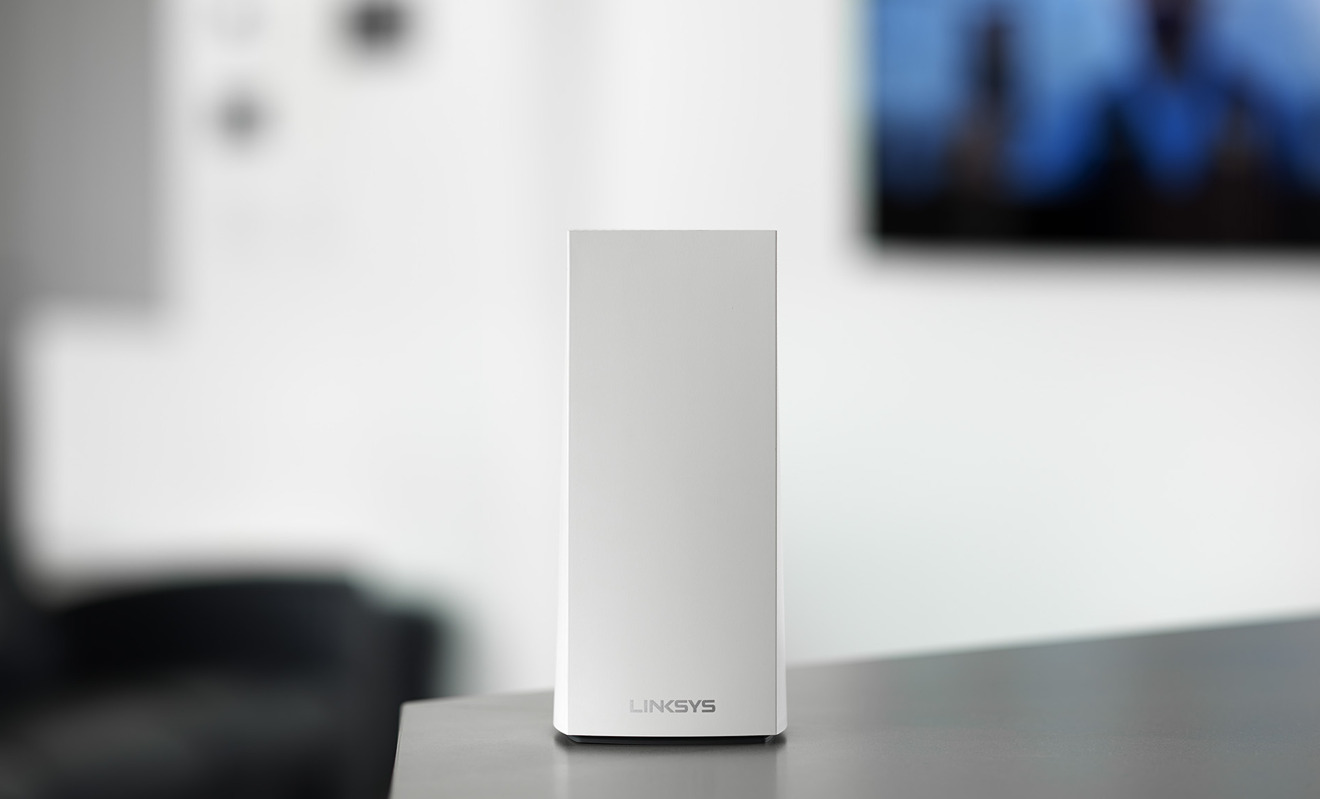 Linksys is expanding its Wi-Fi 6 lineup of Velop mesh routers, making them more affordable as the number of Wi-Fi 6-capable devices continues to grow.
The Velop AX4200 Wi-Fi 6 mesh system joins Linksys's MX5 Wi-Fi 6 router but comes in at a lower price to make it much more approachable while offering many of the same features. This Velop router supports 802.11 AX, also known as Wi-Fi 6, and is powered by a 1.4GHz quad-core processor with 512MB of RAM.
It has three Gigabit Ethernet wired network ports and a USB 3.0 port for connecting accessories like storage. The new model offers up to WPA3 security.
Linksys says that the new Velop AX4200 covers 2,700 square feet per node. It is designed to handle more than 40 devices per node all with the same fast bandwidth
This new router is Wi-Fi 6 certified, offers eight streams of tri-band Wi-Fi 6 connectivity, and has a tri-band dynamic backhaul. The router, as well as your network, can all be controlled from the Linksys app.
Apple has gradually been adopting Wi-Fi 6 across all of its devices, starting with the iPhone 11 Pro.
At the moment, the Velop AX4200 does not have HomeKit support but Linksys says this is coming in a future update. Currently, Linksys has already begun to rollout HomeKit support to its popular Tri-Band routers.