MagSafe 15W fast charging reportedly restricted to Apple 20W adapter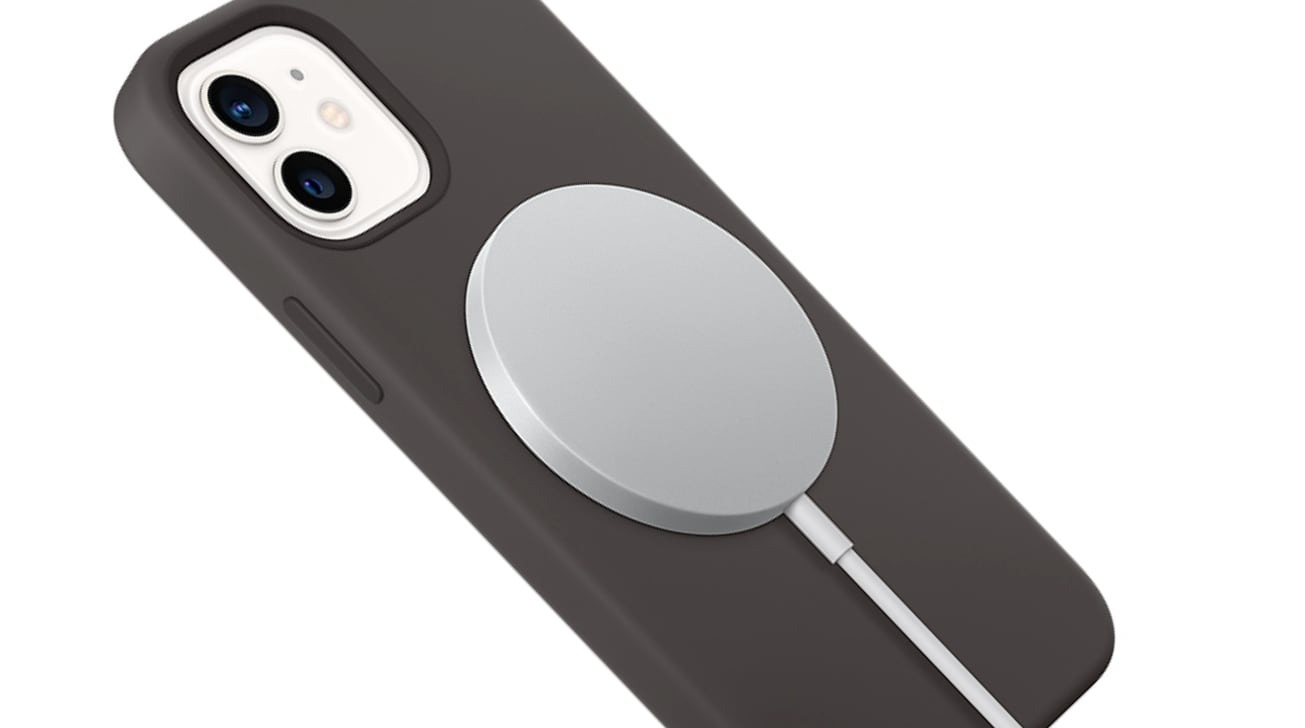 New testing shows Apple's MagSafe charging puck does peak at 15W with iPhone 12, but only when paired with the company's 20W adapter.
The apparent restriction was discovered by Aaron Zollo of YouTube channel Zollotech. In a comprehensive evaluation of Apple's MagSafe device posted on Monday, Zollo found two Apple adapters — a new standalone 20W USB-C device and the 18W unit that came with iPhone 11 Pro handsets — achieved high rates of charge.
Measuring energy throughput with an inline digital meter revealed MagSafe hits the advertised 15W peak charging rate (up to 16W in the video) when paired with Apple's branded 20W adapter. Speeds drop to about 13W with the 18W adapter, and Zollo notes the system takes some time to ramp up to that level.
Older adapters and third-party models with high output ratings do not fare well in the test. Apple's own 96W MacBook Pro USB-C adapter eked out 10W with MagSafe, matching a high seen by Anker's PowerPort Atom PD1. Likewise, charging rates hovered between 6W and 9W when attached to Aukey's 65W adapter, Google's Pixel adapter and Samsung's Note 20 Ultra adapter.
It appears third-party devices will need to adopt a MagSafe-compatible power delivery (PD) profile to ensure fast, stable energy delivery when connected to iPhone 12 series devices.
As can be expected with any charging solution, temperature plays a significant role in potential throughput. Zollo found MagSafe significantly throttles speeds as temperatures rise, meaning actual rates are not a constant 15W even when using the 20W adapter. When heat rises, energy output decreases to protect sensitive hardware components and the battery itself. In some cases, this could prompt users to remove their iPhone from its case — including Apple-branded MagSafe models — to achieve maximum thermal efficiency.
Zollo also confirms older Qi-compatible iPhone models, like iPhone 8 Plus and iPhone 11 Pro Max, charge at about 5W with MagSafe. Apple previously said Qi devices would charge at 7.5W.
AppleInsider will be discussing USB-PD 3.0, MagSafe, and how they interact in the coming days.