AMD debuts first Radeon RX 6000 PCI-E video cards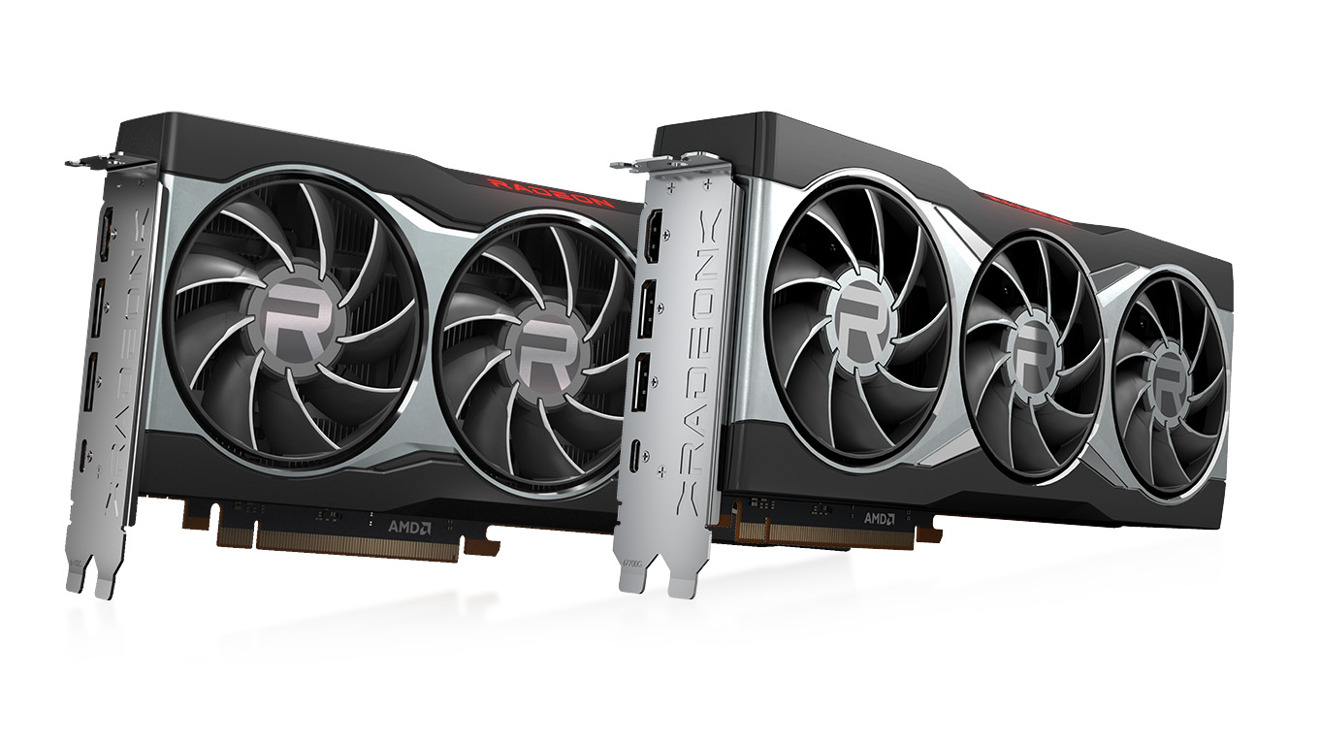 AppleInsider is supported by its audience and may earn commission as an Amazon Associate and affiliate partner on qualifying purchases. These affiliate partnerships do not influence our editorial content.
AMD unveiled a trio of RX 6000 series GPUs, three RDNA 2 powered cards that undercut Nvidia's RTX 30 series in price with comparable performance and lower power consumption.
AMD's three new cards all use the company's RDNA 2 architecture, which it envisions as the foundation of next-gen PC and console gaming. AMD designed RDNA 2 to provide an optimal balance of performance and power-efficiency. The architecture will also power both the PS5 and Xbox Series X.
Along with increased performance and power efficiency, the GPUs also have ray-tracing capabilities and variable-rate shading. That brings the AMD cards more in-line with main rival Nvidia.
The $649 Radeon RX 6800 XT is a direct competitor to the Nvidia RTX 3080. AMD says you can expect 4K and 1440p gaming performance that matches or beats the RTX 3080. At 250W, it also draws less board power than the Nvidia equivalent. The card has 72 compute units, 16GB of GDDR6 memory, and a 2,015MHz game clock.
The Radeon RX 6800 is slightly cheaper at $579. This variant has fewer compute units and a slower clock speed. It's a direct rival to the $1,199 RTX 2080 Ti.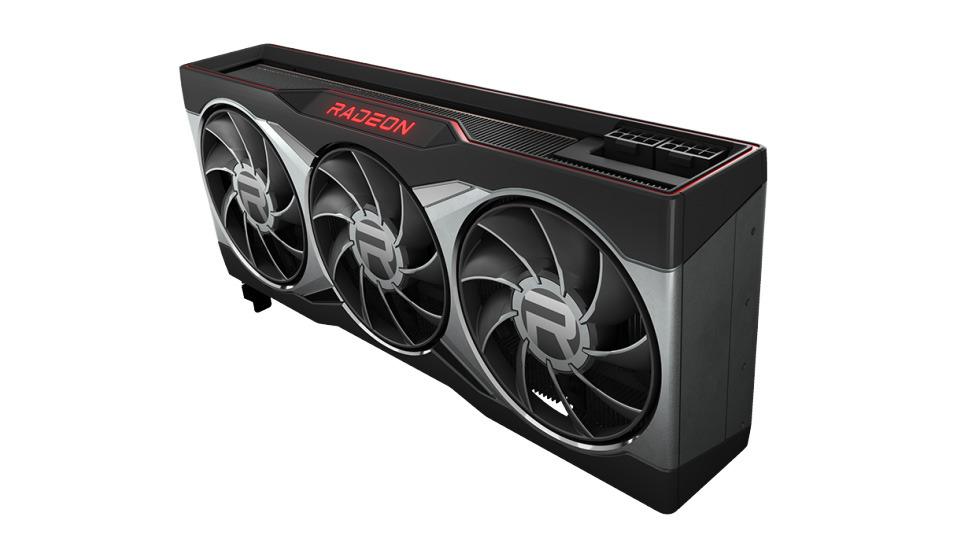 AMD's RX 6900 XT is the company's high-end 2020 flagship. Aimed at 8K gamers, AMD describes the $999 powerhouse as the most powerful gaming graphics card it's ever built. The high-end card boosts the compute units to 80, with the same 16GB GDDR memory and 2,015MHz clock.
Model

Compute Units

GDDR6

Game Clock




(MHz)

Boost Clock




(MHZ)

Memory Interface

Infinity Cache

AMD Radeon RX 6900 XT

80

16GB

2015

Up to 2250

256 bit

128 MB

AMD Radeon RX 6800 XT

72

16GB

2015

Up to 2250

256 bit

128 MB

AMD Radeon RX 6800

60

16GB

1815

Up to

2105

256 bit

128 MB
The previous-generation Radeon VII had 60 compute units, a 1,400MHz base frequency, 1,750MHz boost, 1,800MHz peak frequency, and a 4096-bit memory interface. The RX 5700 had 36 compute units, a 1,625MHz game clock, 1,725MHz boost clock, and a 256-bit memory interface. AMD promises up to twice the performance in select titles with RX 6900 XT compared to the RX 5700 XT. The company says you'll see 54% more performance-per-watt when comparing the RX 6800 XT to the RX 5700 XT.
AMD also introduced a one-click overclock setting called Rage Mode. AMD says the setting will take advantage of available overhead to max out gaming performance. This feature is unlikely to come to macOS.
AMD cards are currently the only PCI-E cards that Mac Pro or Mac-based Thunderbolt 3 eGPU users can use. Apple dropped Nvidia GPU support in favor of Radeon cards, and there are no signs of it returning any time soon.
Drivers do not yet exist in macOS for the new video cards. A timetable for arrival is uncertain, but support in macOS typically arrives within six to twelve weeks after card availability.
The Radeon RX 6800 and RX 6800 XT launch at AMD.com and with retail partners on November 18. The pricier RX 6900 XT follows on December 8.