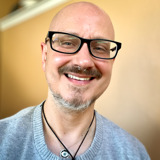 Will Shanklin


---
Will Shanklin began writing for online-tech publications a decade ago, including five years as Mobile Tech Editor for New Atlas. He's also had stints at HuffPost, Geek, and Android Central. His coverage has ranged from Android to iPhone, Windows to Mac, VR, wearables, and just about everything in between.
Will has interviewed top technology executives and developers, and he's reviewed a long list of consumer gear. He loves presenting content in a way that's as clear, digestible, and visually engaging as possible.
Will currently lives in Albuquerque, NM. He enjoys the Southwest's sunshine, nature trails, and occasional reggae concerts.