Hunter Fan launches new HomeKit-enabled ceiling fan models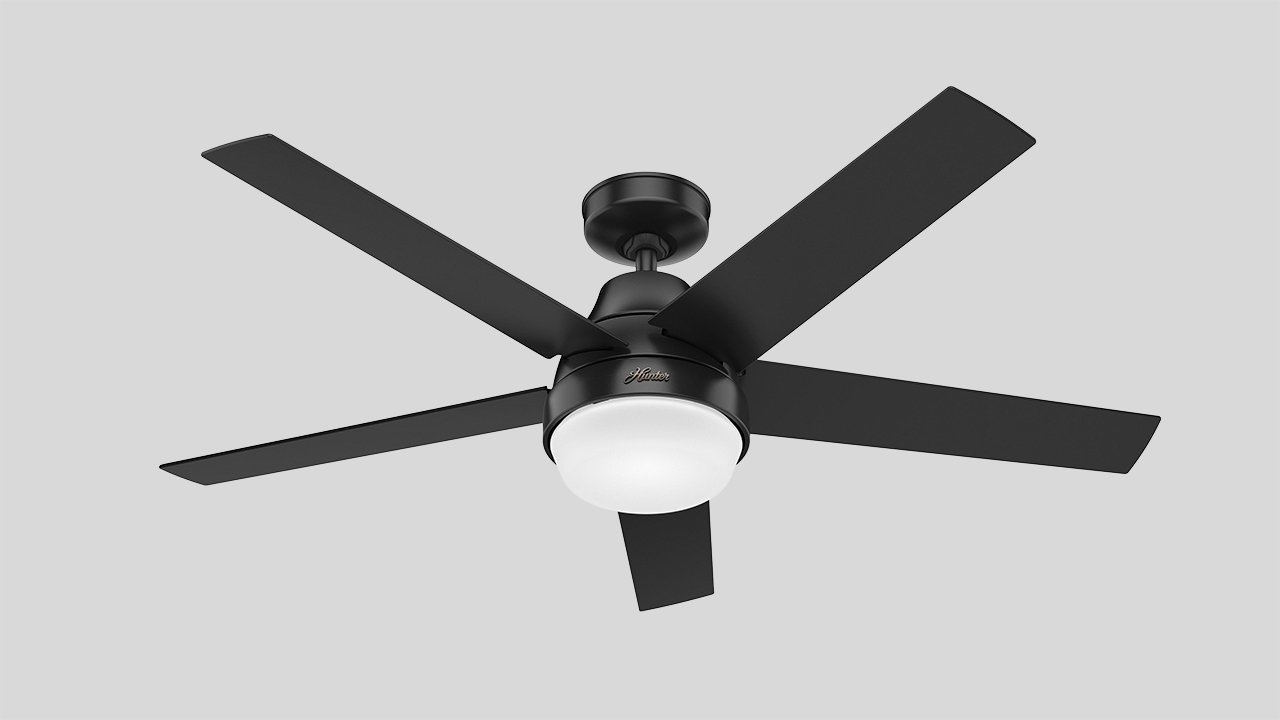 Hunter Fan Company has announced new connected ceiling fans that work with Apple's HomeKit.
The new fans in Hunter's lineup allow users to control the fan's airflow through a connected device like an iPhone or iPad. In addition to using HomeKit for Siri control, the fans also support Google Assistant and Amazon Alexa.
The Aerodyne is the cheaper of the two new models, at $179.99. The Stylus, which differs only in design, will cost $329.99 later this year. Hunter says additional fans will arrive in hardware stores this year, bringing the company's connected fan collection to 15 different models.
Both new models include the company's SureSpeed Guarantee, which Hunter says provides 20% higher airflow velocity than competitors.
Both fans are 52 inches long. They include five blades and two LED bulbs in the box. The Aerodyne is available in matte black and matte silver, while the Stylus will ship in those two colors, plus a matte white.
Hunter is launching the new models in celebration of its 135th anniversary. The company launched its first HomeKit-enabled fans at CES 2016.
"As we continue celebrating our 135th year in business, we are excited to release new products and updates to our existing products that cater to tech-savvy homeowners looking to add smart connectivity to their daily lives," said John Alexander, CEO of Hunter Fan Company. "Our team of engineers is constantly listening to customer feedback to innovate and design products with whisper-quiet motors and high-performance features that ensure maximum comfort."