Touch ID on iMac's Magic Keyboard won't work with iPad Pro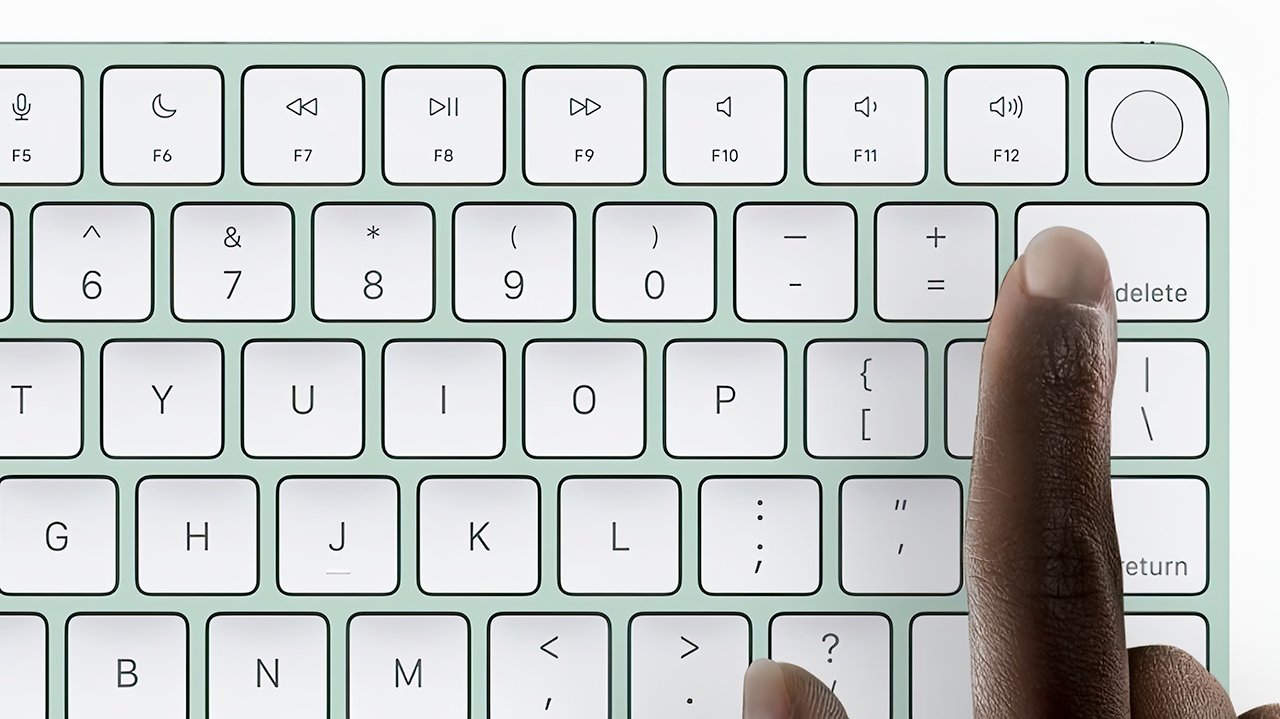 The Touch ID sensor on the iMac's new Magic Keyboard reportedly won't work with the latest iPad Pro, despite running the same M1 chip powering compatible Macs.
Users can type on the keyboard while it's paired with the iPad Pro or other compatible Bluetooth devices. However, the keyboard's Touch ID sensor won't work with Apple's new tablet, according to MacRumors.
While the keyboard's Touch ID support would have been redundant on the iPad Pro, the new tablet's M1 chip also powers other M1 Macs that will work with the keyboard's Touch ID. That broader compatibility had led some to speculate whether the two may work in tandem. However, Apple apparently saw no need to include external Touch ID support in iPadOS.
Apple bundles the new Magic Keyboard with more expensive models of the 24-inch iMac. The iPhone maker doesn't yet sell the keyboard as a standalone accessory, despite its working with M1 models of the MacBook Pro, MacBook Air, and Mac mini.