iPhone 11, iPhone 12 dominate Apple's US sales, cheaper models struggle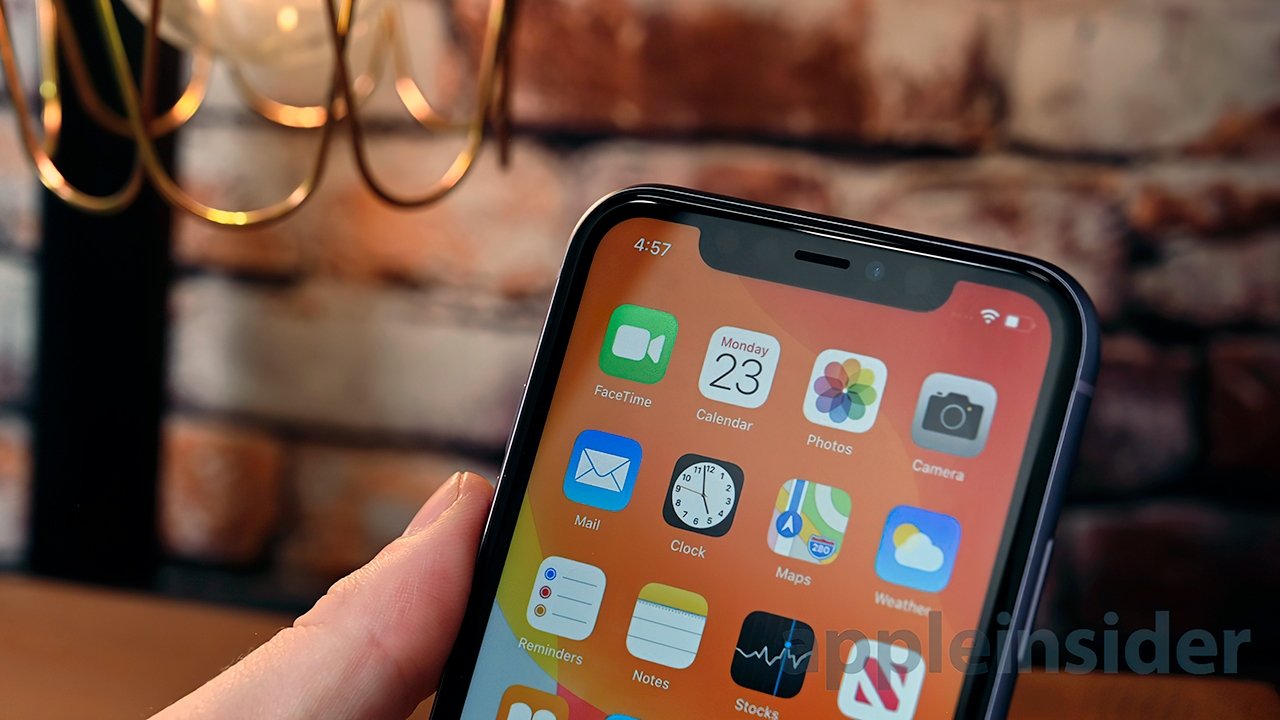 The iPhone 11 was the top-selling individual model in the U.S. during Apple's second quarter, while the four iPhone 12 models comprised 61% of sales.
The lower-cost iPhone 11 captured a 24% share of Apple's U.S. sales during the March 2021 fiscal quarter, according to data analysis group Consumer Intelligence Research Partners (CIRP). The handset's combination of large screen and $599 starting price appear to make it a hot seller more than 19 months after the phone launched.
The iPhone 12 and iPhone 12 Pro Max were the next top sellers. The latter, the largest and most expensive model in Apple's lineup, made up 20% of quarterly sales.
"In the first full quarter of availability, we now see how consumers prefer the full-size iPhone 12 and 12 Pro models, and legacy iPhone 11, avoiding iPhone mini and SE," said Josh Lowitz, CIRP partner and co-founder.
"The iPhone 12 models, including the base, Pro, and Pro Max, all garnered decent share, divided relatively equally among them, including the highest-priced iPhone 12 Pro Max with 20% of sales. This improved on how the iPhone 11 Pro Max models performed a year ago, when it accounted for 13% of sales."
The iPhone 12 mini continues to show signs of disappointment, coming in last among the iPhone 12 series. The iPhone SE also lagged behind larger models, with only a slightly higher share than the iPhone 12 mini. CIRP's January report also indicated slow sales for the miniature 5G-capable variant.
The sales breakdown led to a slight decrease in U.S. Weighted Average Retail Price (US-WARP) from the holiday quarter. During the second quarter, Apple averaged $847 per iPhone sold in the U.S., compared to $873 for the bustling December 2020 holiday quarter. However, Q2 marked a significant rise over the $795 average sale price from the same quarter in 2020.
"Comparisons to the December 2020 quarter are difficult, with COVID-19, holiday sales, and the mix of old and new models introduced in that quarter," said Mike Levin, CIRP Partner and Co-Founder. "The decrease reflects the shift back to the year-old iPhone 11, and residual popularity of the older iPhone XR. That decrease was mitigated by continuing strength in the higher priced iPhone 12 models, and the $100 price increase for the core iPhone 12, contributing to the increase in US-WARP relative to the year-ago quarter."
The iPhone 12 series released in October and November of 2020. The handsets are the first 5G models in Apple's stable, offering consumers theoretically higher wireless data speeds.