Month-long COVID-19 lockdown to close Apple Stores in England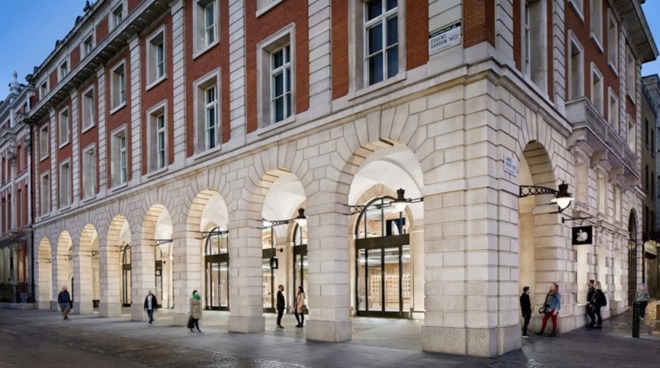 AppleInsider may earn an affiliate commission on purchases made through links on our site.
UK Prime Minister Boris Johnson has announced England will enter a second national lockdown lasting four weeks, with the closure of non-essential shops and travel restrictions effectively forcing the closure of all Apple Store locations in the country throughout most of November.
Announced on Saturday, Johnson outlined the plan, which is set to start from Thursday and run until December 2. For the four-week period, stores, shops, and other hospitality-based services will be required to close, with exceptions for schools and colleges, and places that serve food in a takeaway or delivery capacity.
Citizens are to be limited to meeting one person from outside of their household outdoors, reports BBC News. Working from home is encouraged where possible, though essential workers are allowed to travel to work.
The new restrictions only apply to England, but follow other COVID-19 measures being carried out in connected countries. Scotland is set to start a new set of regional restrictions from November 2, with different tiers affecting shops, restaurants, and travel. Wales is currently in a 17-day national lockdown period of its own, which will end on November 9.
How will this affect Apple?
The new lockdown will effectively force 33 of the UK's 38 Apple Stores to close from Thursday onward. Of the remainder, Cardiff's St Davids's 2 Apple Store in Wales and Belfast's Victoria Square location are already closed, while Glasgow and Edinburgh stores will remain open.
For consumers, the closures and non-essential travel restrictions will make it harder to buy Apple products in person, as well as to pick up or drop off items at stores for support. With the prospect of a lockdown looming for a number of weeks, most consumers will have resigned themselves to placing their upcoming preorders for the iPhone 12 mini and iPhone 12 Pro Max online or via carriers, instead of queueing and picking it up from stores.
It is highly unlikely that the restrictions will affect online Apple Store orders, as mail order services will typically continue to operate throughout such lockdown periods. However, the combination of consumers moving to online orders as well as potentially reduced staff numbers at fulfillment centers could cause some delivery issues down the line.
England isn't the only country where Apple Stores are temporarily closed as a precaution, but it is the latest country to implement tougher measures that also affect Apple Stores.
France put itself into a national lockdown from Thursday, with similar orders for people to stay home unless it's necessary. In Belgium, non-essential shops and businesses that offer personal services are to be closed until mid-December.