Here's where Apple Stores have reopened and closed again around the world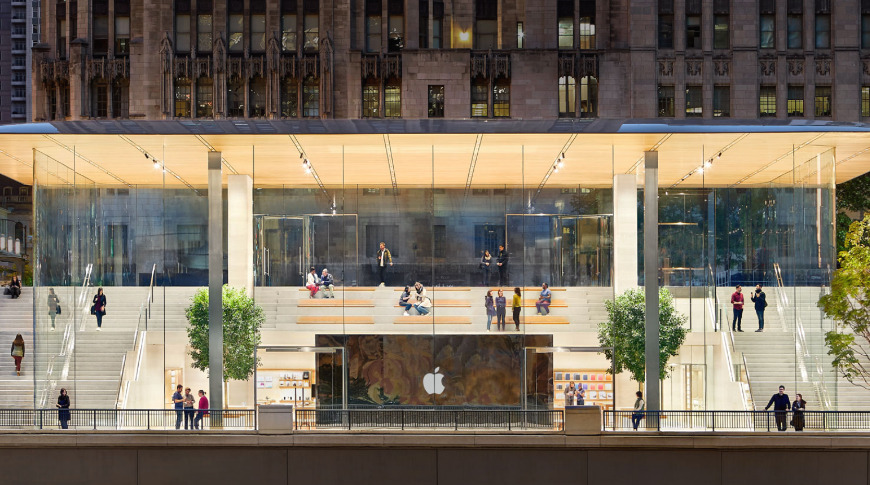 Apple's retail operations continue to be impacted by the coronavirus pandemic. Here's where Apple Stores have opened, as well as where they are closed, updated on April 12 with the Belgium store opening.
Apple is opening its retail stores on a case-by-case basis, and are relying on the CDC guidance to do so. The stores that are open offer most of their services, but with precautions in place to protect customers and employees.
If you do need to visit an Apple Store, you'll have your temperature taken and be required to wear a mask, with Apple providing masks to those who don't have one. Only a few customers are allowed in at a time, and while you are able to browse, it is encouraged that you only go in for service appointments.
Apple has 510 retail stores around the world, with 270 in the United States and 240 located in other countries. Many of the stores are still closed, with the first wave of stores having opened in China after lifting its lockdown back in March 2020.
The coronavirus remains a problem for most of the world, but some countries are handling the pandemic better than others. Apple has a 19-year history in retail, and relies heavily on the foot traffic to promote its products and its vision.
As vaccinations begin and markets seek to reopen, Apple will join the rest of the world in restarting in-person economy. Expect stores to remain open unless there are major breakouts of the virus in some location.
Stores Open in the United States: 271
All Apple Stores in the United States are open with health and safety precautions in place. Some stores may have some services by appointment only, such as Genius appointments. Check your local Apple Store in Apple Maps before making the trip to find out exactly what services are available.
Stores Open Around the World: 218
Australia - 22 of 22
Austria - 1 of 1
Belgium - 1 of 1
Brazil - 0 of 2
Canada - 28 of 28
China - 42 of 42
France - 0 of 20
Germany - 15 of 15
Hong Kong - 6 of 6
Italy - 16 of 16
Japan - 10 of 10
Macao - 2 of 2
Mexico - 2 of 2
Netherlands - 3 of 3
Singapore - 3 of 3
South Korea - 2 of 2
Spain - 11 of 11
Sweden - 3 of 3
Switzerland - 4 of 4
Taiwan - 2 of 2
Thailand - 2 of 2
Turkey - 2 of 2
United Arab Emirates - 3 of 3
United Kingdom - 38 of 38
Update Oct. 22: Apple announced the permanent closure of the Uptown Apple Store in Minneapolis. In a statement to the StarTribune, Apple said the store's employees will be moved to nearby locations.
"Our stores in the Minneapolis-St. Paul area have served customers for 19 years, and our nearly 500 team members look forward to helping our customers for a long, long time," Apple said. "Though we've made the difficult decision to permanently close Apple Uptown, all of our valued team members will be offered other positions within Apple and we look forward to continuing to serve our customers at our four nearby stores."
Update Nov. 5: Apple will temporarily close seven retail outlets in Italy — Apple Piazza Liberty, Apple Carosello, Apple Fiordaliso, Apple Oriocenter, Apple il Leone, Apple Le Gru and Apple Via Roma — due to local coronavirus restrictions.
Update Dec. 5: The Uptown Apple Store in Minneapolis has closed its doors for good after 10 years in service.
Update Feb. 15: Apple Southpoint in Durham, N.C., has reopened at a new location and refreshed design.