App privacy 'nutrition labels' coming to App Store on Dec. 8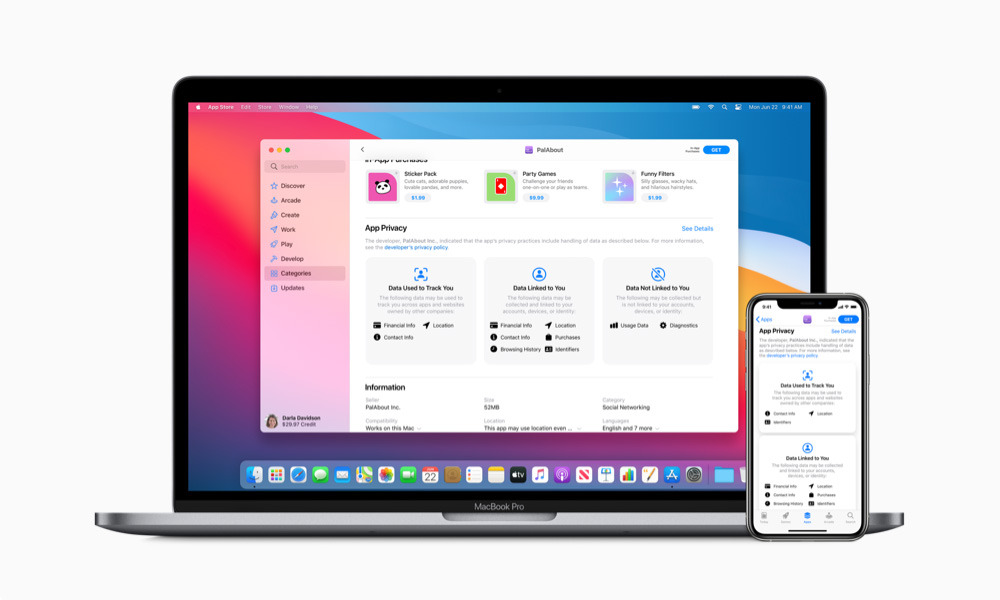 Apple on Thursday told app developers that it would be requiring them to provide new publicly viewable information about their app privacy and data policies starting Dec. 8.
The detailed privacy information will be displayed on an app's App Store page, and Apple likens it to a nutrition label. Apple first announced the new privacy feature at its WWDC 2020 event.
In an update to its developer webpage, Apple said that app privacy information can be added via App Store Connect app as of Thursday, Nov. 5. It will become a requirement for all iOS 14 apps on Dec. 8.
According to the new guidelines, developers will need to provide information about all of the data that they or a third party collects through an app. That includes names, email addresses, physical addresses, payment information, health data, and other types of information.
Additionally, the App Store labels will need to let users know what happens to that data, whether it's linked to a user, and whether it's used to track users across other apps and platforms. Some categories for disclosure include third-party advertising, analytics, or product personalization.
Some types of data don't need to be disclosed, however. Data that isn't used for tracking purposes or advertising doesn't have to be included. The same goes for data collection that's infrequent and not part of an app's "primary functionality," and data that's provided by the user in a clear interface.
The new "nutrition labels" are just part of a broader suite of privacy features that Apple is introducing in iOS 14. Other protections include a new prompt that will let users easily opt out of cross-platform tracking, and a feature that randomizes a device's MAC address.