Google Stadia workaround for iOS returns to App Store after takedown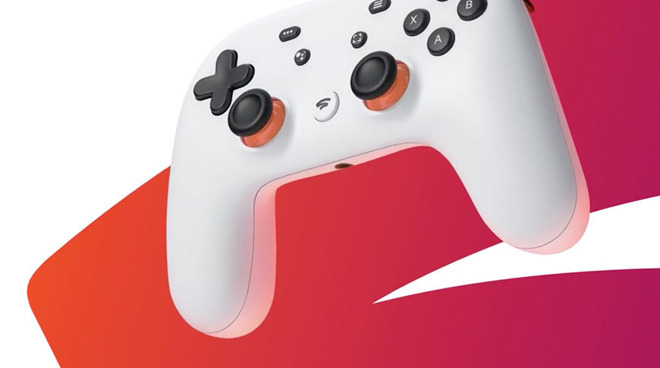 AppleInsider may earn an affiliate commission on purchases made through links on our site.
An app that allowed iPhone and iPad users to access Google's Stadia streaming game service returned to the App Store on Friday after being pulled by Apple in October.
Version 1.2 of the iOS web browser provides access to Google Stadia, complete with controller support. Knox in a blog post notes a new "Override Custom User Agent" has been added to skirt App Store limitations, though the implementation might not work with all Bluetooth controllers. Google's Stadia controller "will almost assuredly work" provided the device is on the same Wi-Fi network as a host iPhone, Knox said.
Stadium initially launched in September as a workaround to App Store regulations on cloud-based gaming services. As detailed by Knox, the first version of the app extended WebKit by "hooking it into the native GameController framework and thus Bluetooth controllers, which [Apple] didn't like."
Apple subsequently pulled Stadium from circulation in October. The company in a statement said breaching App Store guidelines, specifically those tied to wireless connectivity, could pose security risks. As explained by Apple, Stadium violates rules that require developers to use public APIs and frameworks for their intended purposes, as well as leverage documented APIs only as authorized by Apple.
Apple currently restricts cloud-based streaming services from operating on its mobile platform. A loosening of App Store rules in September opened the door for cloud gaming companies like Microsoft, Google and Amazon to market so-called "catalog" apps on the App Store, so long as each game has its own listing.
Apple also allows access through web browser apps, a route Amazon took with its web app-based solution Luna. Microsoft is expected to bring xCloud to iOS and iPadOS users with similar technology in 2021.