Bose Sleepbuds II review: a sleep mask for your ears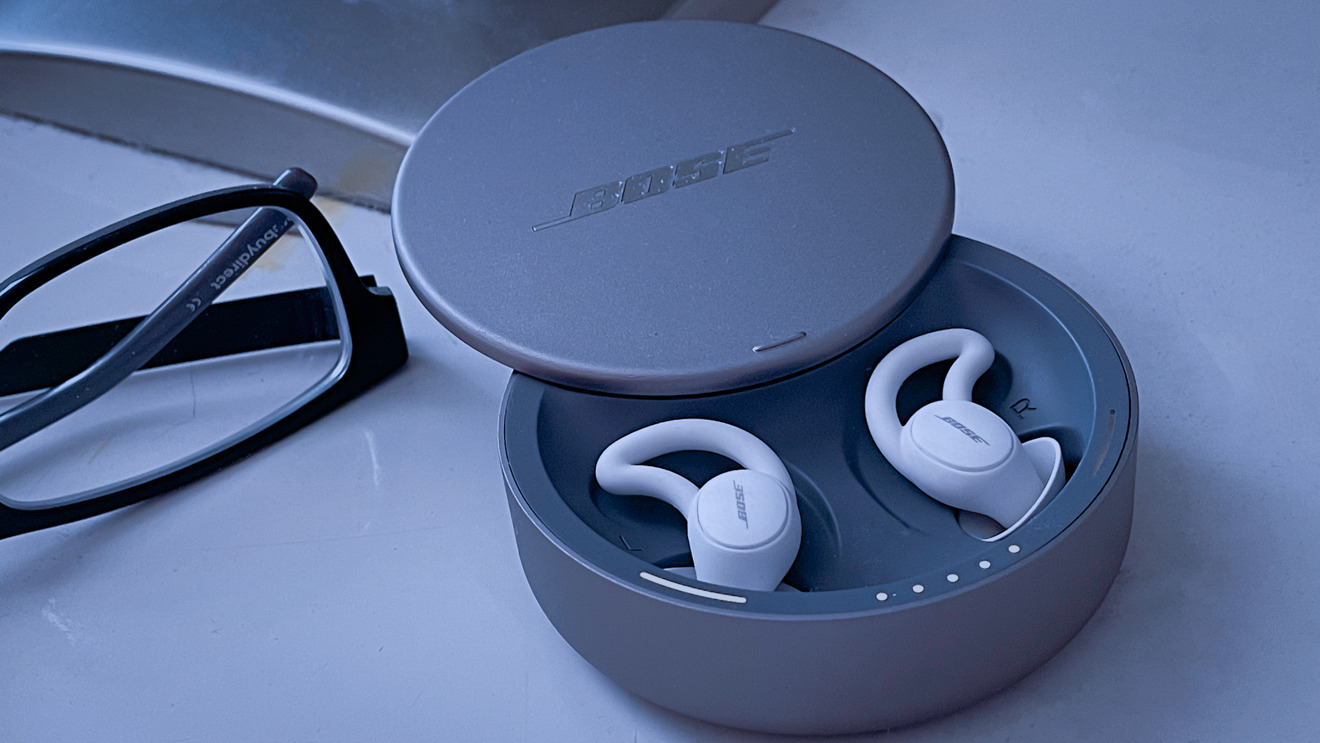 AppleInsider is supported by its audience and may earn commission as an Amazon Associate and affiliate partner on qualifying purchases. These affiliate partnerships do not influence our editorial content.
Bose Sleepbuds II with noise-masking are a comfortable and luxurious way to get a good night's sleep, though one that is offered at a fairly high premium.
We don't need to stress the importance of a good night's sleep. Even if you ignore the countless studies on the subject, we've all experienced the difference between feeling bright-eyed and bushy-tailed after a great night of sleep and feeling groggy and worn-down after too little.
The question is less whether you want a good night's sleep and more how do you get one.
While there are as many reasons for poor sleep as there are bags under an insomniac's eyes, Bose is tackling one of the primary reasons that are all-too-familiar to anyone with loud neighbors, a barking dog next door, or a snoring partner. Bose Sleepbuds II takes the company's decades of experience and applies them to the problem of noise-based sleep disruptions.
This isn't Bose's first attempt, as the company released its first Sleepbuds in 2018, but while they showed promise out of the gates, they had numerous quality-control problems. Users complained of inconsistent battery life, intermittent shutdowns, squeaking sounds, and buds that wouldn't fully charge.
The following year, Bose went so far as pulling them from store shelves and offering refunds to anyone who had bought them. The new version, launching this fall, aims to remedy those problems with a new battery, circuit board, and internal materials, along with a thinner design.
Bose Sleepbuds II features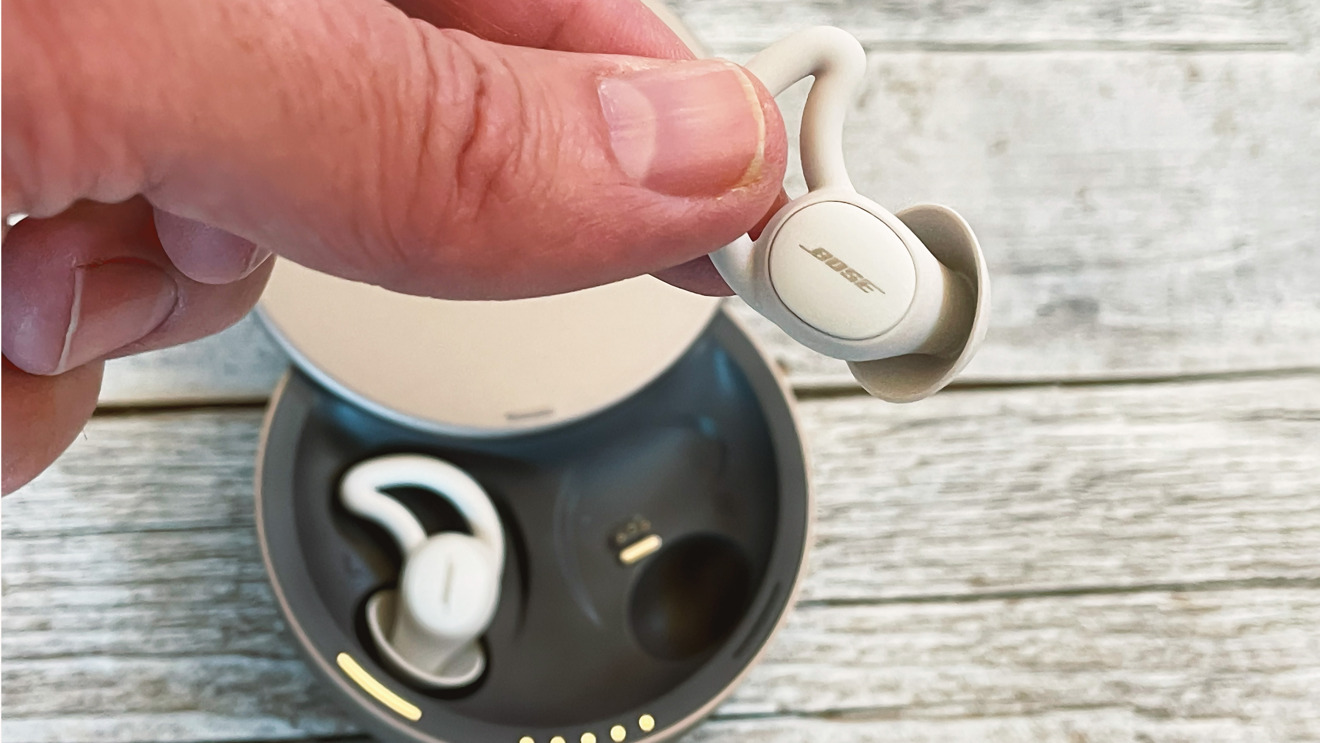 Many people associate Bose with its active-noise-canceling tech, but the company opted to focus on noise-masking rather than noise-canceling for these sleep earbuds. Bose Health Division head Steve Romine explained, "Bose Sleepbuds II use advancements in our proprietary noise-masking technology because covering sound - not canceling it - is a better solution for sleeping."
While that may be a PR smokescreen for being unable to squeeze adequate noise-canceling tech into this tiny form factor, we can't argue with the logic of masking being the right call for today's tech.
Bose also opted not to let you stream music or other audio from your iPhone, as it only connects to your phone to download sounds, settings, and alarms from the companion Bose Sleep app. The iOS app includes 40 noise-masking sounds, including flowing water, nature scenes, and other tranquil soundscapes.
The app also lets you set and customize alarms, including volume and the ability to fade in alarm tones gradually. The alarms hit a nice balance: sharp enough to wake you but without being overly jarring.
Sleepbuds II Design
These are much smaller than typical true-wireless buds, designed not for hours of music-streaming but comfort when lying on a pillow. If you peel off the silicone tips and look at the tiny device that remains, you see why Bose didn't include ANC or live streaming from a connected smartphone.
It's a wonder this little device can do what it does while still having big enough a battery to power it through the night.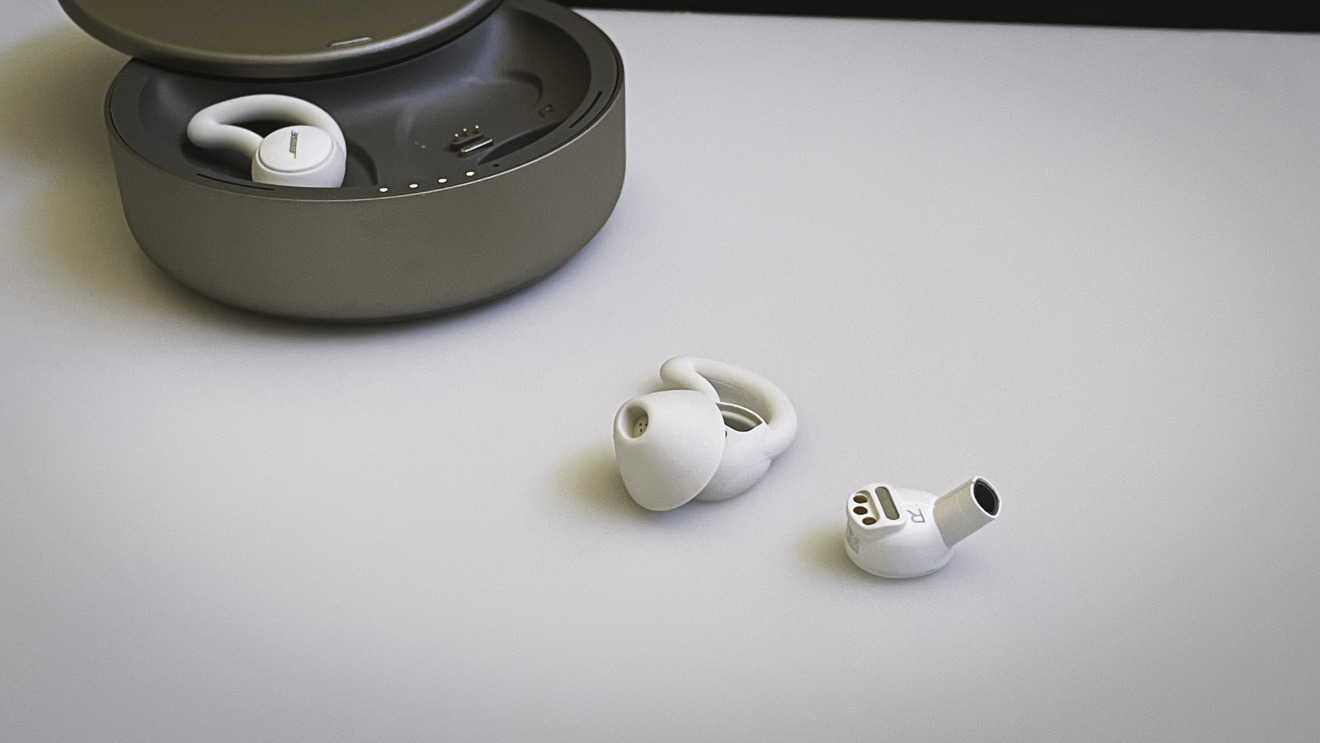 Bose includes three sets of silicone tips that are nearly identical to those in Bose's new QuietComfort Earbuds. Each tip has a hook that helps secure the buds in your ears.
The Sleepbuds II have a battery case that holds an extra three hours of charge, which recharges with an included USB-C to USB-A cable. We expect most people will leave it plugged in on their nightstand, but the case's additional battery could perhaps help out on a multi-day trip away from power.
The case has a slide-open cover and magnets that pull the buds into place, perfect for sleepyheads fumbling around in the early-morning hours.
Noise-masking
Bose designed Sleepbuds II for comfort and nailed it, with the bean-like buds rounded and lacking any sharp corners. The thin and rounded design lets the soft silicone covering - and not a protruding piece of tech - define what you feel in your ears.
I'm primarily a side sleeper, and I never felt like I had anything pressing into my ear while the side of my head sunk into the pillow.
The audio is impressive, with Bose's tuning crisp and just right for lulling you into a deep slumber. The soundstage is wide enough to feel less like listening to headphones and more like resting your head inside a bubble of flowing water, falling rain, or rushing winds. Bose's sounds run a wide gamut of personal preference and frequencies to mask different types of noise.
Battery life has been consistently long, remedying one of the biggest complaints from the original model. Even after eight hours of use at around 75% volume, the app's battery indicator still showed around 50% charge left.
Bose promises 10 hours per charge, and our use combined with the remaining battery suggests that, if anything, Bose's estimates were conservative.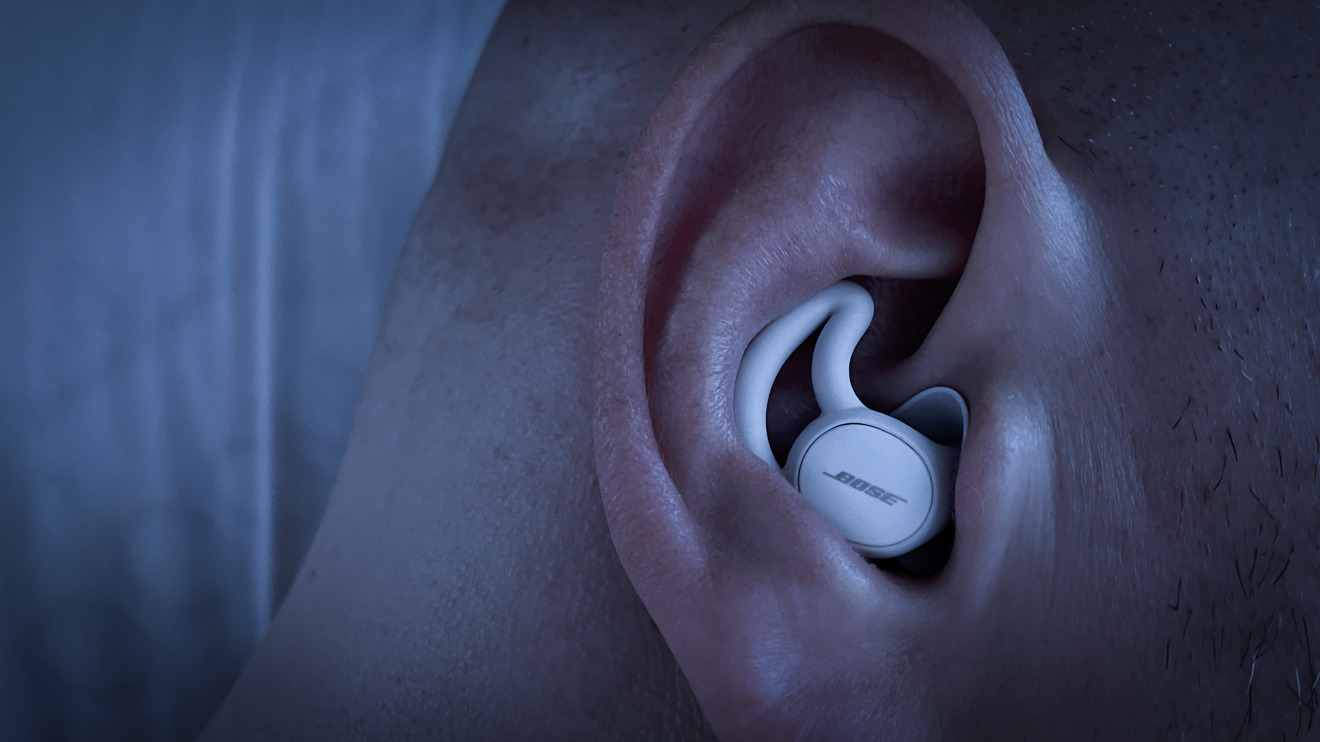 I was a prime candidate for the Bose Sleepbuds 2 due to a neighbor's outdoor dog that often barks when I'm going to bed. I had already been using a white-noise machine on my bedside table, but with this dog, I had to crank the device up to uncomfortably high volumes, and it still didn't entirely drown out the barking.
The Bose Sleepbuds II successfully masked the barking. I found a sound I liked, a volume level that wasn't overbearing, and I heard nothing from the dog.
I even removed the buds for a moment to make sure the barking hadn't stopped. It most definitely hadn't.
We also tested the Sleepbuds with snoring, and the results were less convincing than with the outdoor dog. Deeper masking sounds at a high volume blocked out light and moderate snoring, but the loudest snoring made its way through.
With the Sleepbuds' volume turned up to the highest level, the lower-frequency sounds did a better job of masking the loud snoring. However, the maximum volume may not be comfortable to hear through the night, and there's no way to adjust the volume on the buds themselves. To do that, you have to open the Bose Sleep app on your phone.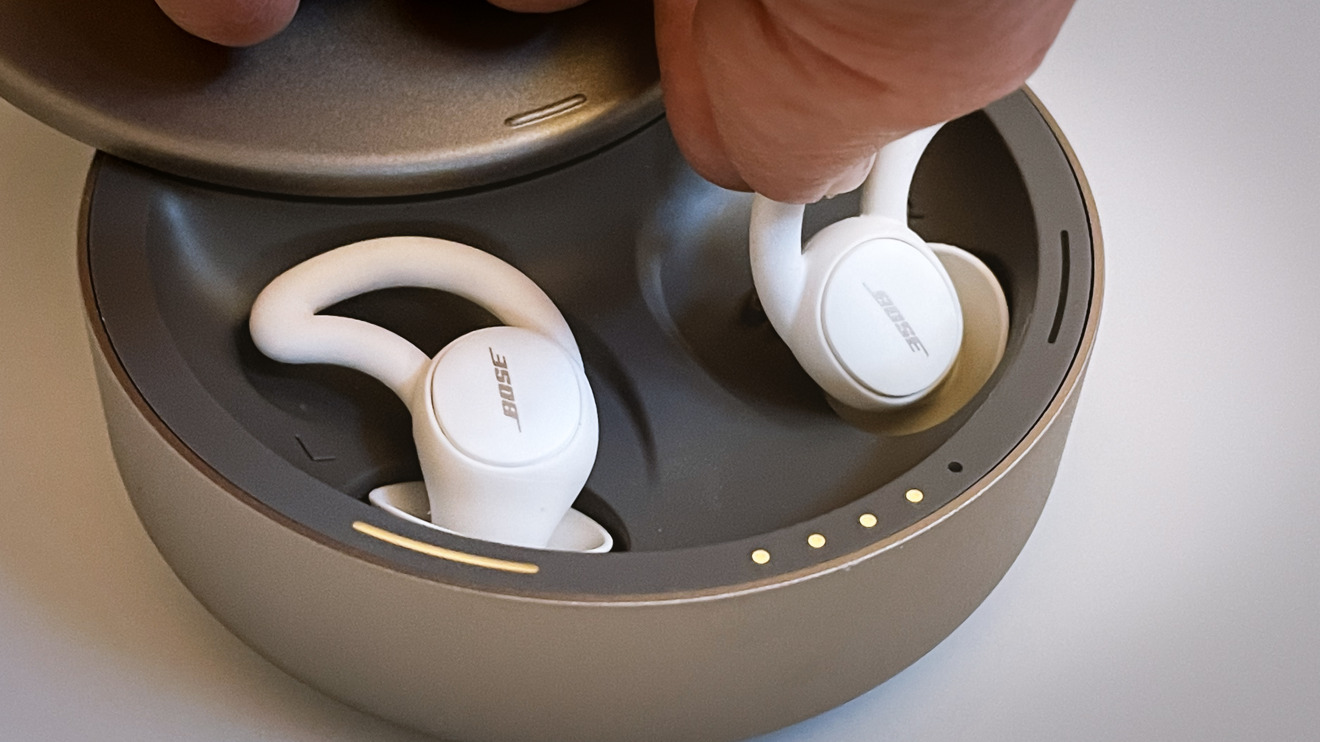 I use an Apple Watch to track sleep, and I've averaged an extra 46 minutes of sleep per night since using the Sleepbuds, despite going to bed around the same time. Of course, there could be other factors at play, so don't take that as scientific proof that it will do the same for you. However, I feel like the sound masking helps me get to sleep easier and wake up feeling more refreshed.
We haven't run into any of the bugs that plagued the original model, including battery or charging problems, squeaks, or cutoffs.
Who Bose Sleepbuds 2 are for
As positive as our experience has been with the product, your sleeplessness will need to be a significant problem to justify the $249 investment. Considering you can get a quality bedside white-noise machine for $30-40, you should only splurge on the Sleepbuds if you've tried external noise masking and found it lacking for your particular sleep problems.
If you're struggling with noises that even a bedside sound masker won't fix, Bose Sleepbuds II are effective and comfortable at doing the one thing they do. We love the comfort, sound, and quality of masking tracks.
We only wish they ran a little cheaper, given the product's singular focus. Also, keep in mind that the very loudest snoring will still make its way through.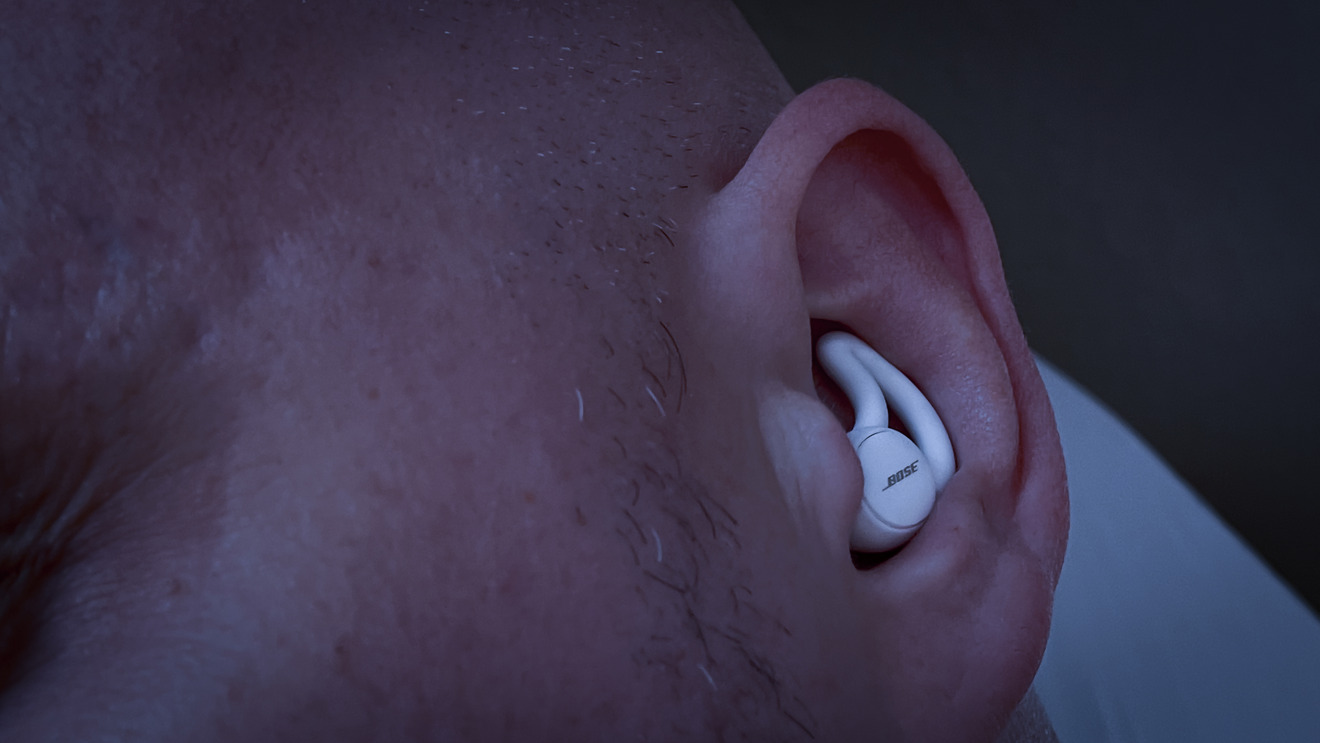 Successfully masks many noises
Incredibly comfortable, even for side sleepers
Three sizes of ear tips
40 masking sounds with more on the way
Wide soundstage creates "sleep bubble" effect
Battery easily lasts a full night
Magnetic placement in case
Only masks mild-to-moderate snoring
$249 is expensive for a single-purpose product
No active noise cancelation
No streaming from other apps or custom sounds - only presets from the Bose Sleep app
Rating: 4 out of 5
Where to buy