Apple announces M1 as first Mac Apple Silicon chip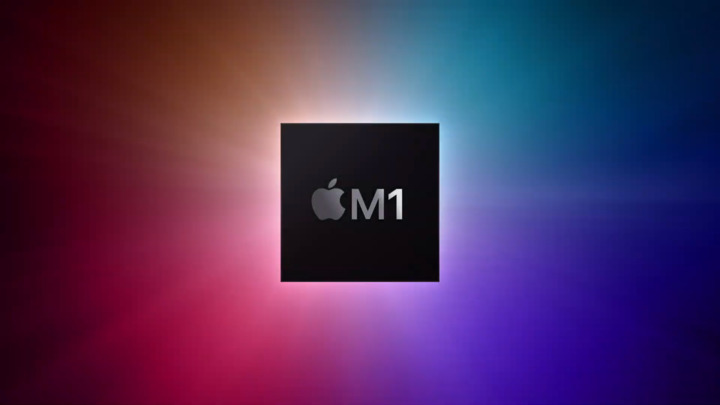 Apple has announced the M1 at its November event, the first Apple Silicon system-on-chip designed for the Mac.
Said to be designed for low-powered systems while offering as much performance as possible, the M1 is the first in the new series of chips Apple is producing in its two-year migration of the Mac line away from Intel processors.
Made using a 5-nanometer process and using 16 billion transistors, the M1 is an eight-core chip that uses four high-performance cores and four high-efficiency cores, balancing performance and power. Apple claims it gives the highest performance per watt in a CPU, and the four high-efficiency cores deliver the same performance as a dual-core Intel-based MacBook Air alone.
Apple also advises all eight cores can work together for high-work-load tasks.
Using a unified memory architecture, the System on Chip offers a high-bandwith, low-latency design for high performance. It does so by combining high-bandwidth, low latency memory into a single pool, within a custom package, which allows all of the technologies in the SoC to access the same data without needing to copy it to other data pools beforehand.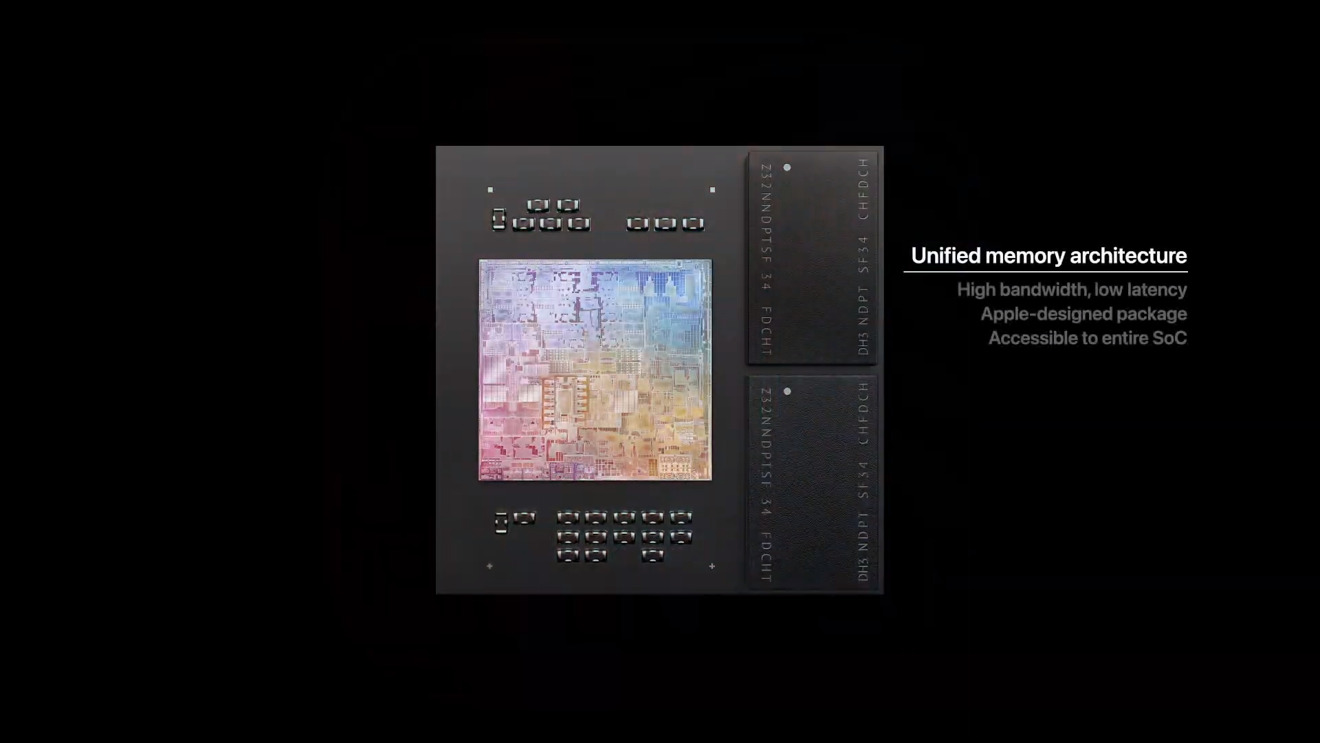 The four high-efficiency cores have a wide execution architecture, with 128KB of instruction cache, 64KB of data cache, and a shared 4MB L2 cache. The high-performance cores have an ultra-wide execution architecture, with 192KB of instruction cache, 128KB of data cache, and a shared 12MB L2 cache.
For graphics, the M1 includes up to an eight-core GPU, and is the "most advanced graphics processor" Apple has created. It is claimed to provide twice the performance of a PC chip's integrated graphics, and can provide peak performance at a third of the power consumption.
The GPU has 128 execution units, which can work with up to 24,576 concurrent threads, enabling it to perform at up to 2.6 teraflops per second, 82 gigatexels per second, and 41 gigapixels per second.
It also includes a 16-core Neural Engine offering 11 trillion operations per second, with the entire chip designed to work optimally for machine learning. The new architecture is said to have 15 times faster machine learning performance.
In terms of general performance, Apple says it delivers up to 3.5 times faster CPU performance, up to 6x faster GPU performance, and up to 15x faster machine learning than previous-generation Macs. It also helps enable battery life of up to twice the length as previous versions.
Apple's newest image signal processor is included for higher-quality video with better noise reduction, an enhanced dynamic range, and better auto white balance control.
New low-power and high-efficiency media encode and decode engines will assist by providing high performance while minimizing battery consumption. A latest-generation Secure Enclave, a built-in Thunderbolt and USB4 controller, and a high-performance storage controller with AES encryption hardware are also included in the chip.