Apple Store down ahead of Apple Silicon Mac event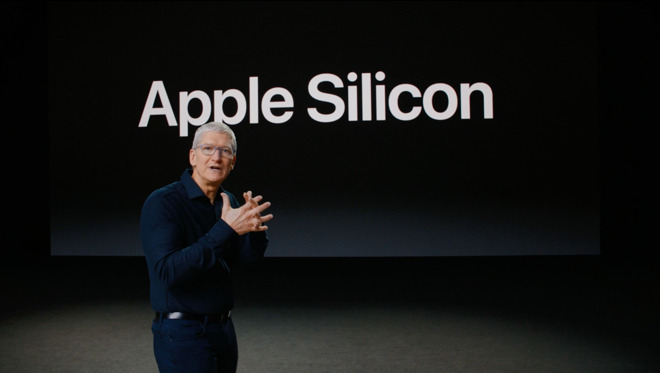 AppleInsider may earn an affiliate commission on purchases made through links on our site.
Hours ahead of the "one more thing" event that will feature Apple Silicon Macs, Apple has taken down the Apple Store.
Apple has taken down the online Apple Store just over four hours ahead of its November 10 event, widely expected to be about Apple Silicon Macs. This is closer to the event than Apple has previously taken the store offline, but it's likely to be for the same reason of promoting changes coming later today.
So far Apple has not indicated when Apple Silicon Macs will ship, beyond being before the end of 2020. However, taking down the store is usually followed by technical information on new devices, and periodically at least some pre-order information.
Apple will be live-streaming its event from 13:00 ET. Follow AppleInsider for all the details as it happens, plus our continually updated guide to what to expect — and what not to.
Tim Cook said that Apple Silicon would be out before the end of the year, and then separately he has mentioned "a few more exciting things" would be coming. The company has not definitively said that Apple Silicon will be unveiled at the November 10 event, but it is now so expected that it would be peculiar not to.
Beyond that, we can fully expect that macOS Big Sur will be released, too. That's both because the beta operating system reached its release candidate version this week, and because any new Macs would most likely require it.
There are also persistent rumors that "AirTags," or perhaps "AirPods Studio" headphones may be released. However, Apple is less likely to dilute an event by unveiling many smaller items than it is to unveil a larger single one, like Apple Silicon.