iOS and macOS 'Fortnite' players given in-game currency to use on other platforms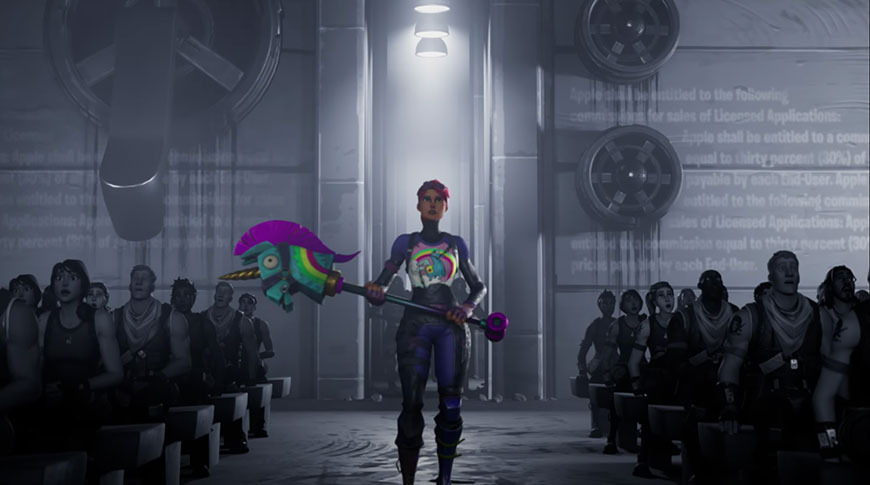 AppleInsider is supported by its audience and may earn commission as an Amazon Associate and affiliate partner on qualifying purchases. These affiliate partnerships do not influence our editorial content.
Epic Games has compensated players affected by its lawsuit against Apple over "Fortnite," by crediting macOS and iOS players with V-Bucks to their accounts that can be spent on other platforms.
Players of "Fortnite" on iOS and macOS have been left without the ability to enjoy their V-Bucks, an in-game currency used to buy items, following Apple's decision to block further updates to the game while the Apple-Epic lawsuit rolls on. For the moment, Epic has attempted to appease affected players who are not able to enjoy the funds they have paid for.
Epic has advised it has started to grant a V-Bucks bonus to players who used iOS and macOS, which can be spent "on any platform," reports The Verge. The grants, which have been added to accounts as of November 9, can be used on any other platform the game is available to play on, such as PC or game consoles.
For iOS players: the bonus received equals your current balance of unspent V-Bucks purchased through the App Store.

— Fortnite Status (@FortniteStatus) November 6, 2020
The value of the grant to each player is equal to the amount of unspent credit on iOS purchased via the App Store. For macOS accounts, the credit is equivalent to unspent V-Bucks bought from Epic directly.
Apple blocked updates to the game over a major disagreement with Epic concerning in-app payments. Epic introduced a payment system to the app that worked separately from Apple's mechanism that apps in the App Store are required to use for in-game transactions, a move that forced Apple to pull the game, which in turn spawned the lawsuit.
Apple denied Epic the ability to further update Fortnite, which means the version on iOS and macOS is stalled while other platforms continue to be developed. This means new items included on the other platforms and level changes are not available on iOS or macOS, and are unlikely to do so until Apple reinstates Epic's access, something that may not happen until the lawsuits complete.