Hollywood thinks new Mac mini 'could be huge' for video editors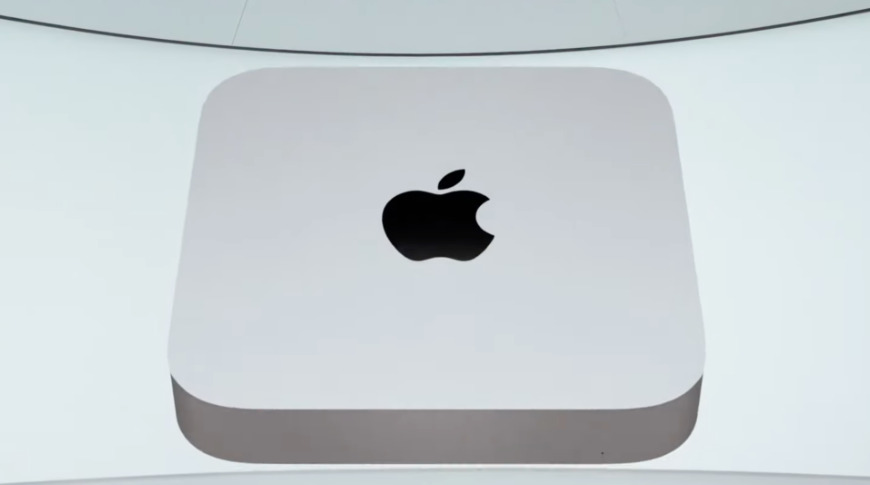 With the claimed performance of the Apple Silicon M1-based Mac mini, coupled to increased working from home, movie editors say Apple is catering for creative professionals.
While the new Mac mini has yet to arrive in users' hands, Apple's claims about its performance are beginning to make certain Mac Pro users consider switching to the Apple Silicon machine. Reportedly, video editors are looking to see whether the M1 speeds up key parts of their work.
"Most of the editing industry is either on old cheese-grater or trashcan Macs," editor Harry B. Miller III told The Hollywood Reporter. "It seems to me the Mac mini with this new chip could easily and fairly cheaply replace all those old units."
"Fox Studios, for example, had been refurbishing cheese-graters to keep them up to date with CPUs and memory for more complex workflows," he continued. "It would now be cheaper to replace them with the new [Mac] mini."
Miller, whose almost 40 years of editing most recently includes the thriller series "Treadstone," says that he's buying one for himself. "I've used a [Mac] mini for the past 18 months... Because of the pandemic, I know there have been a lot of equipment investments into iMacs for remote work. I could see the [Mac] mini replacing them as well."
The Hollywood Reporter also spoke to Michael Cioni, a member of the Academy of Motion Picture Arts and Sciences, and senior vice president of innovation cloud-based video editor platform Frame.io. Cioni is similarly positive about the new Mac mini, but also says that it redresses the previous perception that Apple had abandoned pro users.
"[The Mac mini signals that Apple is] continuing its commitment to meet needs of today's creative professionals," he said. Cioni also noted that Apple specifically spoke about video editing in its November 10 event and said, "that's a positive narrative for creative professionals we haven't received from Apple in nearly a decade."
"Professionals in M&E [Media and Entertainment] now require a dozen apps working at the same time — many of them high-end tools," he said. "The ability for M1 to smoothly run simultaneous professional tools concurrently is a response to how today's creatives prefer working; all in one kit, all at the same time."
"Having [DaVinci] Resolve, Final Cut [Pro X], Frame.io, Adobe and Nuke open at the same time is certainly the way I work and [M1 could] dramatically improve that experience," he concluded.
Miller believes that the Mac mini "could be huge" for the industry. He says the main issues for all editors, regardless of what software they use, are rendering times and preparing viewable videos for clients to review — and that the M1 should help with both.
"They are computer-processing-intensive actions," he said. "We have to see if this new M1 chip speeds that up. It should. Dramatically. Then Avid, Adobe and DaVinci... have to use those hardware and OS advances in their software development."
While each of these video editing apps will run on Apple Silicon, Apple's own Final Cut Pro X has already been optimized for it. Adobe has said that it plans to update its major apps, presumably including Premier Pro, early in 2021.