How to install iPhone and iPad apps on your Apple Silicon Mac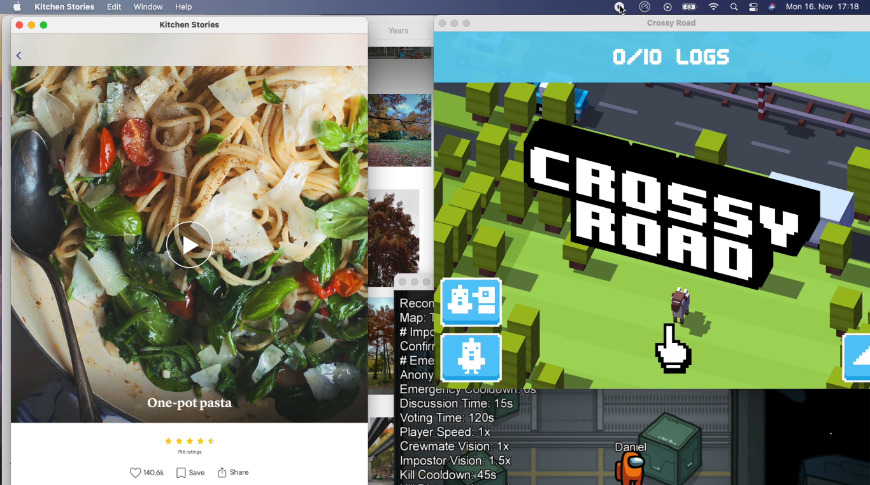 Apple Silicon Macs with the M1 processor can run apps built for the iPhone and iPad natively. Learn how to find them and download what you want — plus what limitations they may present.
Apple has released the first Macs running Apple Silicon to customers, which can run apps built for any of the three major Apple platforms. Each app will operate according to some restrictions placed on it by the system, but should be a nearly identical experience to running them on iPhone or iPad.
Finding and downloading the app
The Mac has its own App Store which operates identical to the App Stores found on iOS and iPadOS. Apps submitted to the Mac App Store must be reviewed by Apple and fall within certain rules and guidelines for safety and privacy. The addition of iPhone and iPad apps to the Mac App Store has vastly expanded its software catalog.
Searching for the app
Open the Mac App Store
Click on the search bar in the top left corner
Search for an app like "Office"
Results will default to Mac apps
Click on "iPhone and iPad apps" to see results in that category
Apps that appear for search results will vary depending on what the developer offers. Some developers, including Google, Facebook, and King have opted out of offering their apps on Mac.
Some developers offer different apps with different prices per platform, like Airmail or Microsoft. When this is true, the Mac App Store will only show results for the Mac app. Microsoft Word, for example, is available across all of Apple's platforms, but the developer has a Mac-specific version. It is unclear if these search results are an automatic function of the App Store, or if developers with multi-platform apps are opting out of sharing their iPad apps on Mac.
iPad apps running on your Mac with M1
Once you've downloaded an iPad-based app, you'll notice it runs in a smaller window with basic Mac controls. You can mouse over items and trigger some events as expected, but not everything will work smoothly out-of-the-box. Developers will need to optimize their apps for mouse and keyboard based interactions before the app feels native to the Mac.
The iPad apps will have the same traffic light buttons on the window with identical controls to Mac apps. You can minimize the app into the dock, make it full screen, or even start a split screen environment.
iPad app windows can be resized to different sizes, but it is not as granular as Mac app windows.
iPhone apps running on your Mac with M1
You can run iPhone apps as well, but only when no iPad version exists. The iPhone apps open in a small window like a utility or tool app would, and has some limited functionality.
iPhone apps cannot be resized nor go full screen or split screen. The traffic light buttons don't do anything except minimize the window or close the app.
Bringing touch based apps to the Mac, which doesn't have a touch screen yet, causes some compromise in the app-experience. Many games and apps rely on multi-touch gestures which are not directly translated to mouse gestures. Apple solves for this by asking users to hold the control key down while performing multi-touch gestures on the trackpad.