Apple hires Intel's head of diversity to fill same role starting 2021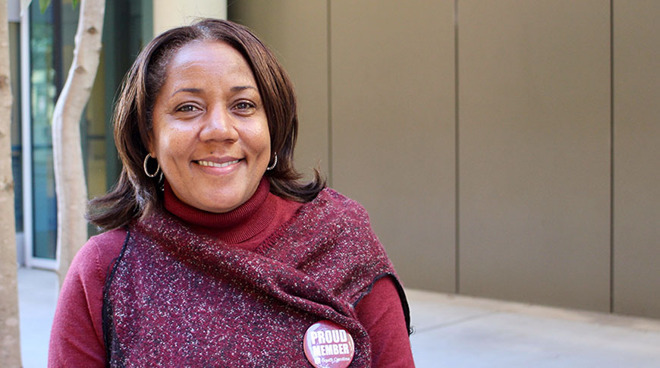 AppleInsider may earn an affiliate commission on purchases made through links on our site.
Apple on Thursday announced the hire of Intel Chief Diversity and Inclusion Officer Barbara Whye, who will join the Cupertino tech giant in a similar position early next year.
At Apple, Whye will serve as vice president of inclusion and diversity, replacing former diversity chief Christie Smith, reports Fortune. Smith departed in June after nearly three years in role.
"An engineer by training and a globally-recognized leader on issues of representation in the technology industry, Barbara has spent 25 years at Intel, helping the company make meaningful and durable positive change," said Apple spokesperson Kristin Huguet. "Now, she will bring her immense talents and deep experience to Apple, expanding our companywide effort to hire, develop and retain the world-class talent, at all levels, that reflects the communities we serve."
Whye will become Apple's third diversity officer in just under four years. Smith assumed the role after former department head Denise Young Smith departed in November 2017. Young Smith was the first to hold the title of head of diversity and inclusion, but only served seven months on the job.
Whye is a 25-year Intel veteran who architected and followed through on the chipmaker's ambitious $300 million Diversity in Technology initiative, which sought to reach full representation in its workforce by 2020. By 2018, the composition of Intel's nearly 111,000 employee ranks mirrored a breakdown of the "skilled" labor market in the U.S., the report said. Whye pushed Intel to hit those numbers two years sooner than planned.
In addition to the Diversity in Technology program, the executive currently leads investment strategy for Intel's global STEM education portfolio and was a strategist on Girl Rising, a global campaign for girls' education and empowerment, according to a biography provided by Intel.
Apple routinely touts internal initiatives designed to strengthen corporate diversity through progressive hiring practices, training and outreach, though a majority of the company's executives and upper management are white men. The company was making progress through 2018, a year that saw 53% of new U.S. hires come from groups that are historically underrepresented in tech, according to Apple's diversity webpage. Once offered on an annual basis, those metrics were last updated in 2018.
At Apple, Whye will report to SVP of retail and people Deirdre O'Brien.