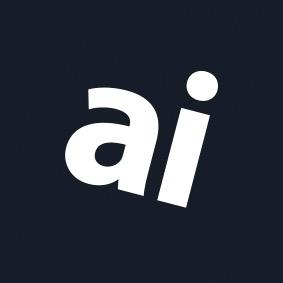 Why you can trust AppleInsider
Apple's MagSafe wallet review: finally solves the unified iPhone and wallet issue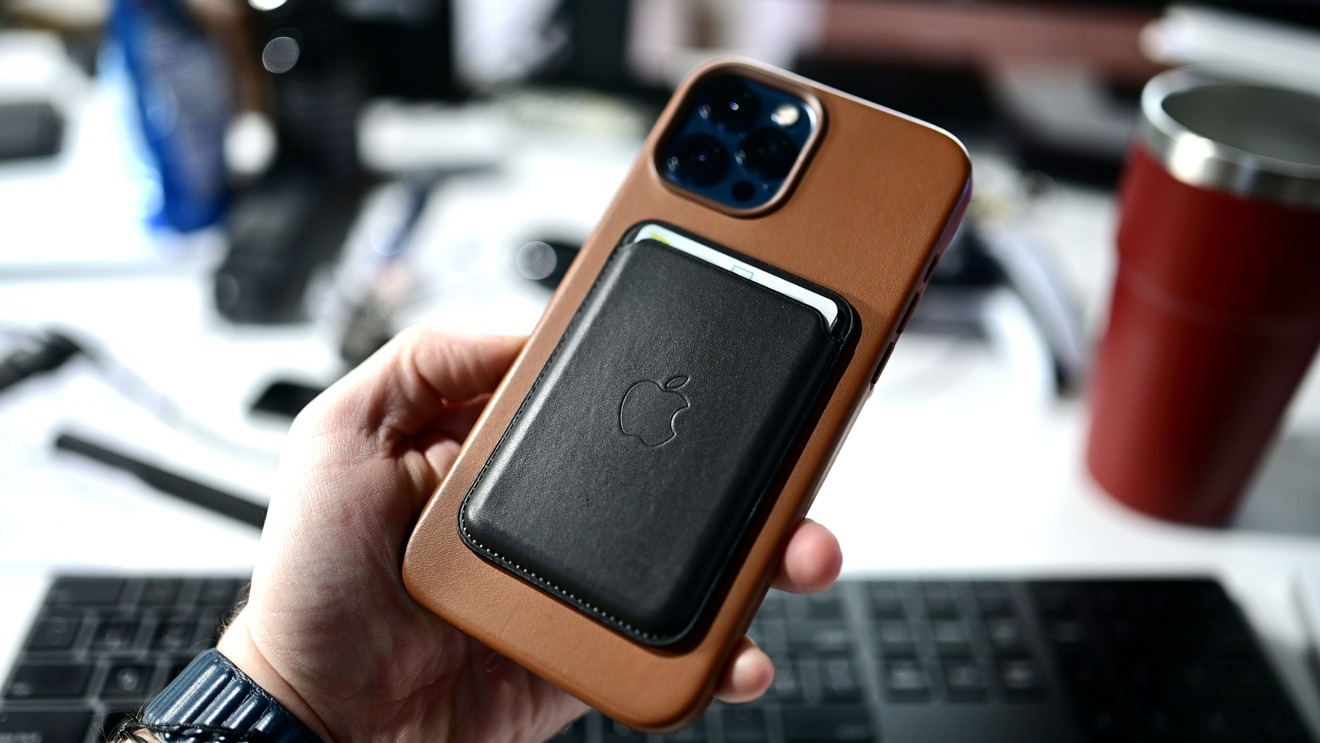 Apple MagSafe Wallet
4.5 / 5
---
There has been much debate around Apple's MagSafe wallet for iPhone 12, but this reviewer thinks Apple has nailed it with its new accessory that perfects a difficult accessory category.
Alongside iPhone 12, Apple introduced several accessories — a few of them entirely new. We got MagSafe chargers, a charging dock, sleeves, and a leather wallet.
The wallet is a first for Apple. It is a slim, leather accessory that uses MagSafe to magnetically connect to the back of your phone. A ring of magnets does the bulk of the holding while an additional magnet towards the bottom aids with proper alignment and prevents it from rotating on the back of your device.
A cutout on the rear of the case makes it possible to slide your cards easily in and out. And, of course, a subtle Apple logo is depressed onto the back.
Cards are held in place via tension, thanks to a piece of metal on the inside of the wallet, so whether you have one or three cards inside, they won't come free.
Been burned before
We have an expansive, mixed history with iPhone-centric wallets. So quickly, let's look back a bit on this reviewer's lengthy iPhone wallet quests, and how they have led me to appreciate Apple's entry.
I've long idealized a combination of my iPhone and my wallet. In an ideal world, there would be one device, where all my credit cards and ID would be invoked via Apple Pay— but that fantasy world is a ways off. In the interim, we need something to carry around at least a card or two as well as an ID.
Storing my wallet items with my phone always appealed as a great solution. My friends would criticize me saying, "if you lose your phone, you'll lose your wallet as well!" Which is a fair criticism, but also unfounded. Keeping my wallet in a back pocket is notoriously unsafe and one of the easiest ways to lose your wallet or have it pickpocketed in a crowded environment.
Conversely, my iPhone is almost always glued to me. It is either in my hand or a front pocket easy to keep tabs on. I also check my phone frequently, refreshing Twitter or looking at the latest metrics in YouTube Studio. I rarely check for my wallet unless I'm actively paying for something.
By keeping the two together, I almost guarantee that my wallet will be safe and not lost, stolen, or misplaced. If I did leave my phone behind, at least it can be tracked via the Find My app. In that case, I'd also be able to find my wallet too.
If my phone is stolen, perhaps in the worst-case scenario I'm mugged, they'd certainly want to take my wallet just as much as my phone anyway. Again, little downside to storing my wallet and my phone together. There's are many more benefits to the act than concerns.
It is because of all that that I've spent years searching for a perfect combo device, and I've tried quite a few. Early on, I would lean towards folio cases, but they added a lot of bulk, and I felt silly when using them to take a phone call. It made my phone uncomfortable and harder to use. I also didn't have any option when I didn't need my wallet other than switching cases altogether.
I also tried cases with card slots on the back. I still love these style cases, and I used them for a couple years. Mujjo and Alto make some of my favorites, and I highly recommend them. My issue was that if I wanted to use wireless charging, I'd have to remove the cards from the back. It, again, wasn't ideal.
Last year, I picked up the Mous Limitless 3.0 case for my iPhone 11 Pro Max. The idea is quite similar to MagSafe in actuality. A series of magnets are embedded in the back of the Mous case, and it would allow an array of accessories to connect. There is a folio cover, car mounts, docks, and of course, a wallet.
My issue here was, and I'm sure at this point you're thinking I am far too picky, that the case was too bulky and not my style. It was a tough TPU material that was very drop resistant. Often, I don't want to use a case and if I do, I want a very minimalist one. By the time you added the folio or wallet on top of the case, it was too much for my daily use.
Enter: MagSafe
After all this time, there we all sat, watching Apple's iPhone 12 keynote. Apple execs paraded across the stage, touting all of the new features of the latest devices, eventually getting to MagSafe.
We've been using the Apple leather MagSafe wallet for just under a week. While many have complained about Apple's solution, including some of the AppleInsiderstaff, I'm enamored.
One of its biggest attractions of the MagSafe wallet is its interoperability. Rather than requiring a special magnetic shim, a specific brand of case, Apple's leather wallet will work with any MagSafe device or case.
That means you can go case-free and snap the wallet directly to the back of your iPhone 12. You can also pick up any MagSafe case. Apple has leather and silicone ones of its own design, and are a few third-party options to choose from. Right now, that basically includes just Otterbox cases but will soon include nearly all of the major players.
The wallet is also removable any time you please. Want to use a MagSafe charger, stick your phone to a MafgSafe dock, or want to keep your wallet in your pocket? Just slide it off.
For what it's worth, we also carry cash around with us from time-to-time but for that we use a money clip on those rare occurrences.
Many, many early reviews of Apple's wallet were lackluster, taking Apple to task for weak magnets and poor usability. Reviewers opined that it was too easy to knock the wallet free or, even worse, lose your wallet while trying to slide the phone in your pocket. In my experience, these woes are largely unfounded.
No pun intended, magnets in this use-case are a positive and a negative. On one hand, it allows you to have a non-permanent, removable container for identification. On the other hand, because of those advantages, it can be knocked free if you're not careful. Any feature of any device has always been a trade-off of advantages and disadvantages, and this is no exception.
Some on staff have said they've had issues. Specifically, the tighter the space the phone and wallet combo is inserted into, the easier the case pops free free. As long as you're aware of where your wallet is, this is less of an issue.
Think of it like a cup of coffee. You know it's on your desk, and you alter your behavior a bit as you work to not knock it over. To be sure that the wallet doesn't pop off the back of the case, you can similarly alter your behavior. If you put your phone and wallet in a tight pocket, for example, you can place your index finger on the wallet as you put it in your pocket, or pull it back out.
We all do agree that the wallet can be a bit tight if adding three cards. If you stick with two cards — like an ID and Apple Card — it's fine. Tucking in a debit card pushes it towards the tight side and makes it harder to get the cards to slide out. It may loosen over time, but this is our experience thus far.
Should you pick up Apple's leather wallet?
Deciding whether Apple's MagSafe wallet is right for you is going to be an entirely personal decision. If you have a pile of cards, then this isn't going to be for. If you want to go minimal, then this is about as minimal as it gets.
We love how premium the leather feels, how it will age over time, and slim it is as a whole when mounted to our phones, and how it is one less thing that we need to carry with us.
Some have already requested Apple launch a silicone version to go alongside the leather option that would hit a lower price point as well as provide a non-leather option. The big issue with silicone is that it would made the case too "grippy" and more likely to get stuck in pockets and bags.
The good news is that if you don't like Apple's material choice, it is all but certain we will see many third-party wallets fill that void in the months ahead.
For now, Apple's leather wallet has a design that appeals to most of us, and it solves every issue that we encountered in the past with iPhone/wallet combos. If you think the idea of ditching your standalone wallet is a good idea and have an iPhone 12 — or an older iPhone with a MagSafe-enabled case — then there is a good chance you will be smitten with Apple's wallet too. Just be mindful that your wallet is there.
I adore Apple's leather MagSafe wallet. Based on the fact that they've been out of stock since launch, it seems many of you already agree with me.
Great colors
Matches Apple's leather cases
Between one and three cards fit and won't come out on their own
Easily can be removed for MagSafe or Qi charging
Works with or without a case
Fits any phone that supports MagSafe
Won't damage your cards
With three cards it is a tight fit when the wallet is new
Putting the combo in a tight space? Be mindful, and take precautions to prevent dropping your wallet
Rating: 4.5 out of 5
Where to buy
Apple's leather MagSafe wallets have been hard to come by but you can order them through B&H Photo as well as Amazon for $59.