How to watch 'A Charlie Brown Christmas' free on Apple TV+ and PBS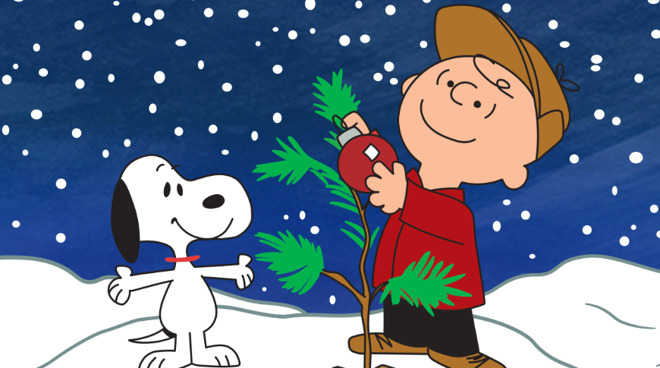 AppleInsider may earn an affiliate commission on purchases made through links on our site.
Although ABC won't be showing the famous Christmas Charlie Brown special this year, it will be available on Apple TV+, and it gets a showing on PBS too.
It's gone from its traditional spot on ABC's schedules, but "A Charle Brown Christmas" can still be a fixture of the holiday season — for free. While Apple TV+ subscribers can watch any time, Apple is also making it free for a certain period. Plus PBS gets to air it once as well.
"A Charlie Brown Christmas" is already available to watch on Apple TV+ for subscribers. It began streaming there on December 4, and will remain available until at least the end of the holidays.
For everyone, the show will be free to watch on Apple TV+ from December 11 to December 13. That's around the time it typically appeared on ABC's schedules, but if you want to recreate tradition a little further and watch it air on broadcast TV, you can watch PBS.
The special will be screened on PBS — and PBS Kids, too — at 7:30 PM local time on December 13, 2020. That's the national plan, which may vary by local station, so check those listings for any variations.
Where to watch "Charle Brown" on Apple TV+
You can watch this special and any other available Apple TV+ shows and series through four different routes. This includes the official Apple apps, such as that on the iPhone.
However, there is there is also the Apple TV set-top box, and then there are selected smart TVs.
But, nearly any user on any platform can watch online via any modern browser. Browser streaming may be the most convenient for people who solely want to catch these specials, and don't have an Apple device.
How to watch "A Charlie Brown Christmas" on Apple TV+ without a subscription
In any modern web browser, go to tv.apple.com
Find the show and press Play
Either watch it on your computer, or stream it to a television of your choice
You can also stream from the iPhone, or iPad version of the Apple TV app. Plus you can watch on those apps on iPhone, iPad, Mac and Apple TV.