Apple Fitness+ is coming soon, here's where to save on top workout gear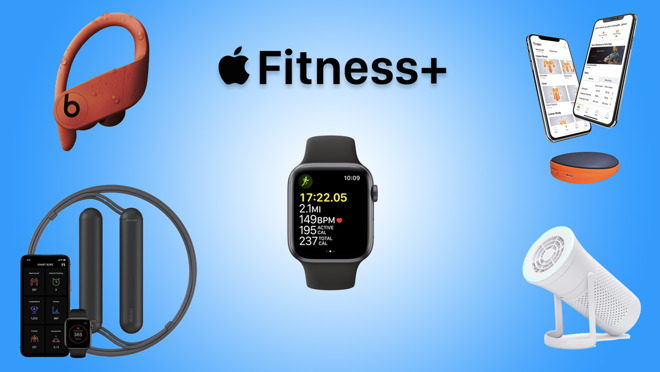 AppleInsider may earn an affiliate commission on purchases made through links on our site.
Apple Fitness+ launches next week, and AppleInsider has rounded up some of the top workout gear to enhance or complement your workout routines.
With Apple Fitness+ set to release next week, Apple is taking on industry behemoths Peloton and NordicTrack with a home-workout service that doesn't require any specific brand of equipment. If you need to stock up on fitness gear for the holiday season, we've highlighted some cost-cutting Amazon deals for the health and exercise gear that Apple offers in its stores.
Apple Watch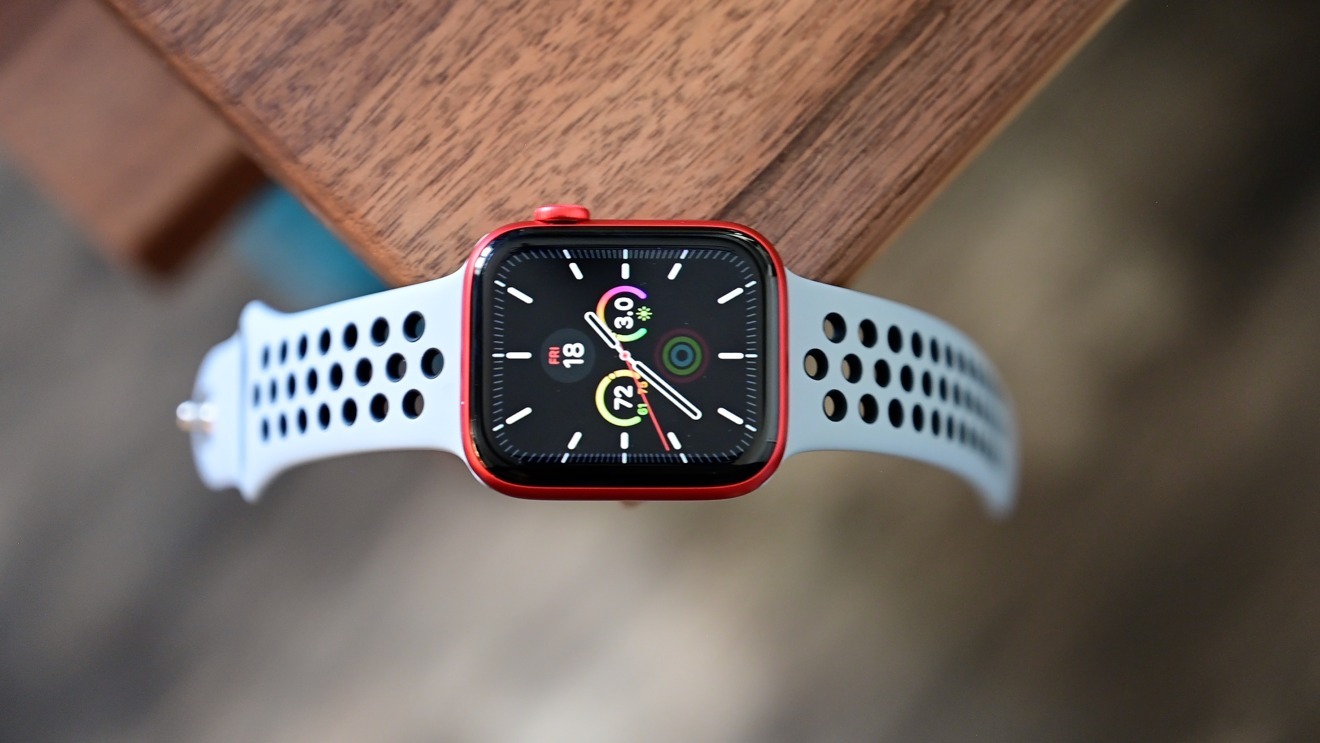 For starters, you'll need an Apple Watch to use Apple's new fitness service. Apple Fitness+ syncs your workout data, displaying various metrics onscreen while you're doing squats, lunges, and jumping jacks.
Tangram Factory Smart Rope Rookie Jump Rope
Today, even the jump ropes are smart. This "Rookie" version of Tangram's Smart Rope will keep tabs on your workout, displaying jump count, calories burned, and time jumping in the connected iPhone app. It has an adjustable length, extending to a maximum of nine feet, 10 inches.
Some Apple Fitness+ workouts will incorporate a jump rope, and this device will give you extra data that your Apple Watch may miss.
Amazon shaves $10 off of Apple's pricing with its version of the smart accessory selling for $39.95.
Activbody Activ5 Fitness System
This little device is built to be squeezed. Isometric workouts involve pressing muscles against each other or an object. It's resistance training that doesn't require heavy weights.
The Activbody Activ5 Fitness System is a combination of a Bluetooth-enabled device and app, which will guide you through isometric workouts. It tells you when to squeeze, senses how hard you're pressing and displays the equivalent weight that you're "lifting."
Powerbeats Pro
If you'd rather listen to the Apple Fitness+ workout through a pair of earphones, whether for privacy or a greater sense of immersion, these Beats by Dre earbuds are terrific workout companions. They include a hook that wraps around your ear, keeping them in place and optimizing comfort while you jump and lunge. They're also water- and sweat-resistant, so even if you're sweating buckets, you don't need to worry about damaging your premium earbuds.
While they usually ring up at $250, Amazon has a killer deal right now, taking up to $100 off.
Wynd Plus Smart Personal Air Purifier
While this isn't workout gear per se, this smart air purifier can help assure that you're breathing in clean air while huffing and puffing with Apple's online instructors. Set it up near your workout space, point it at you, and enjoy clean, filtered air.
The purifier is portable, so you can move it room-to-room, set it up on your nightstand while sleeping, and bring it with you if you travel.
Amazon offers it for $199.95, which is $10 off the sticker price. Just be sure to click the coupon box under the price before checking out.