Testing the new HomePod mini music Handoff feature in iOS 14.4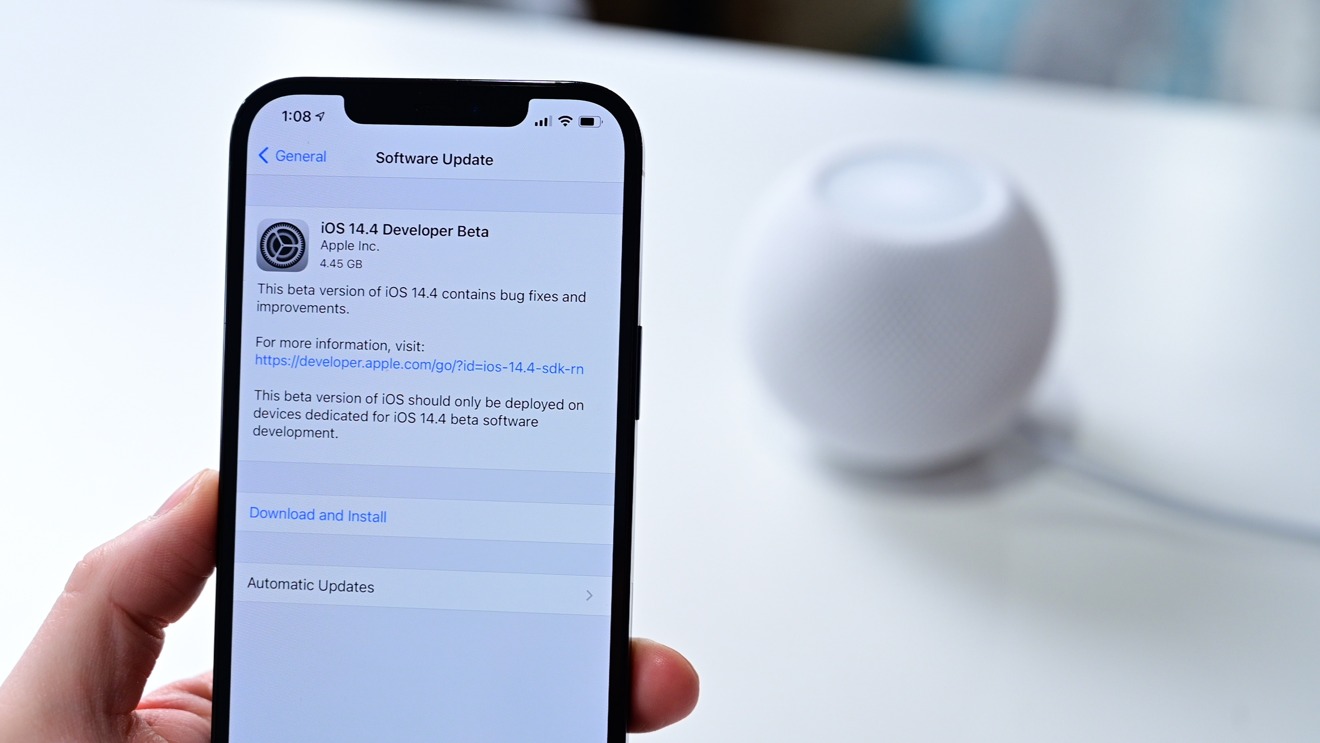 Apple has released the first beta of iOS 14.4 to developers and in it is the long-awaited U1-based music Handoff experience for the new HomePod mini.
What's new in iOS 14.4 beta 1
There are three notable changes in iOS 14.4 alongside the usual bug fixes. We have an updated HomePod mini handoff experience, a new accessibility feature, and improvements to Shortcuts.
As we touched on our HomePod mini review, the tiny speaker launched with the same Handoff experience as the larger HomePod but that an improved version would launch soon after.
The new version of Handoff uses the U1 chip of the HomePod mini to accurately track the location of other U1 devices — our iPhone for example. Using it, Apple can create a more immersive and reliable version of Handoff.
Testing the new HomePod mini Handoff
Several things happen when you have a HomePod with 14.4 and an iPhone running iOS 14.4 — both of which are currently in beta. As you bring your phone near the HomePod mini, the light atop the speaker will start dim and small and slowly start to glow brighter and brighter as it gets closer. Simultaneously, your phone will start vibrating. The vibration increases in intensity as the devices move closer together.
As you start bringing them together, a status bar will appear at the top of your phone's display. It shows an icon of the HomePod mini, the name, and the location of the device. You can tap it to manually pass over your audio or continue moving the devices closer. Once you do bring the devices close enough, the light will flash on the HomePod mini and your audio will transfer from your iPhone to the HomePod or vice versa.
Once it does transfer the audio, a new card will pop onto your phone that shows the large album art, currently playing track, audio controls, and an AirPlay button for rerouting audio.
It is currently very buggy but is a far more satisfying experience than what preceded.
Another change to this update is an improvement to the wallpaper workflow in the Shortcuts app. When setting a wallpaper via Shortcuts, if "preview" is toggled off, there will be a new option to enable or disable perspective zoom. Apple recently added back the ability to set wallpapers on the Home screen and Lock screen with iOS 14.3, so it is nice to see Apple is already increasing its utility.
Under accessibility, there is a new Direct Touch feature. This allows VoiceOver users to directly interact with an app without requiring further interaction.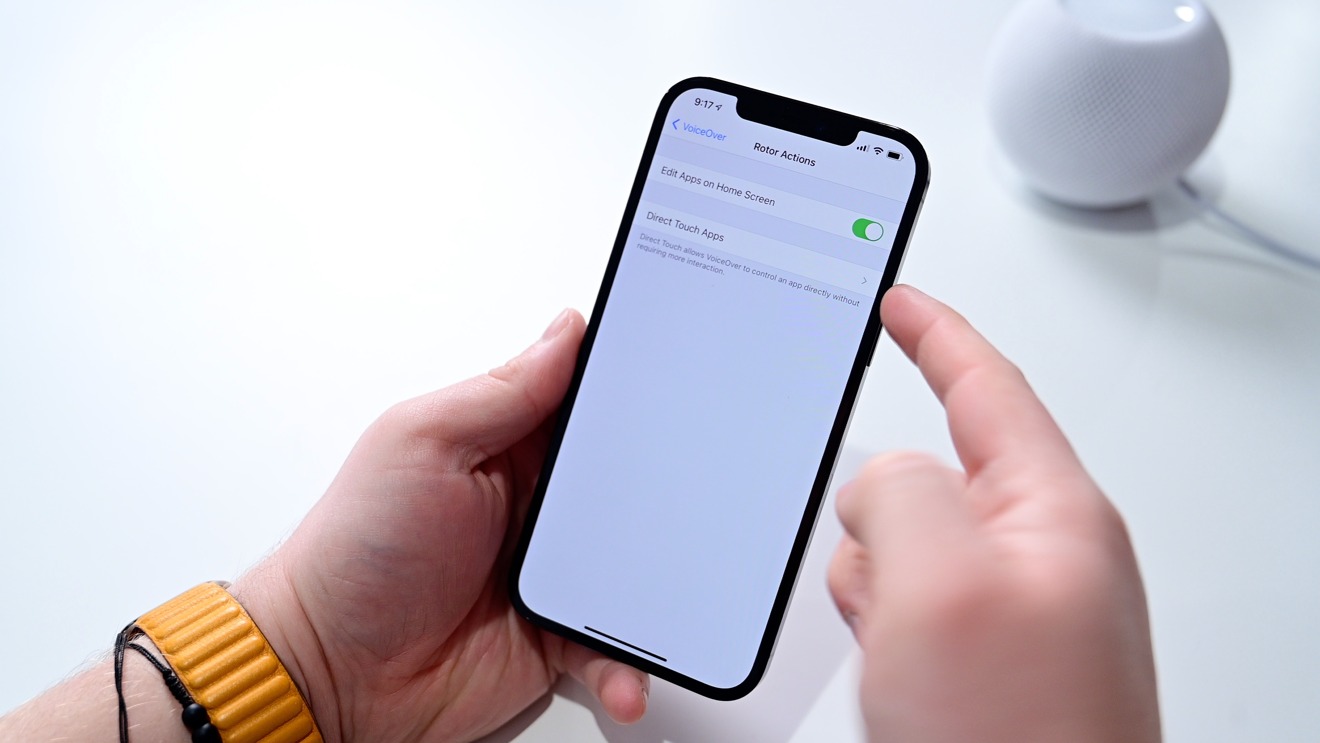 To enable Direct Touch in iOS 14.4
Tap Settings
Tap Accessibility
Tap VoiceOver
Select Rotor Actions
Select Direct Touch Apps
Tap on any app you'd like to enable Direct Touch
This is enabled on an app-by-app basis. In our testing, when an app is enabled, it doesn't stay enabled. We'd tap an app that would show as selected with a checkmark designator to the right, and as soon as we went back, the checkmark would disappear.
This is likely just a bug in this beta and will undoubtedly be fixed by the time iOS 14.4 is released.
Possible release schedule
Apple typically releases weeks of developer betas before releasing to the public, especially on larger point releases such as this. But it appears this beta only has one prominent feature added in the improved handoff experience.
Publically, Apple has touted that the improved handoff experience employing the U1 chip would arrive before the end of the year. If Apple intends to hold itself to the schedule, we will likely see this update released in the next two weeks.
Of course, Apple could always push the deadline and release the update after the new year. It doesn't always hit its expected deadlines. We'll have to wait and find out.