Apple iCloud Account and Sign In issue caused device activation, setup problems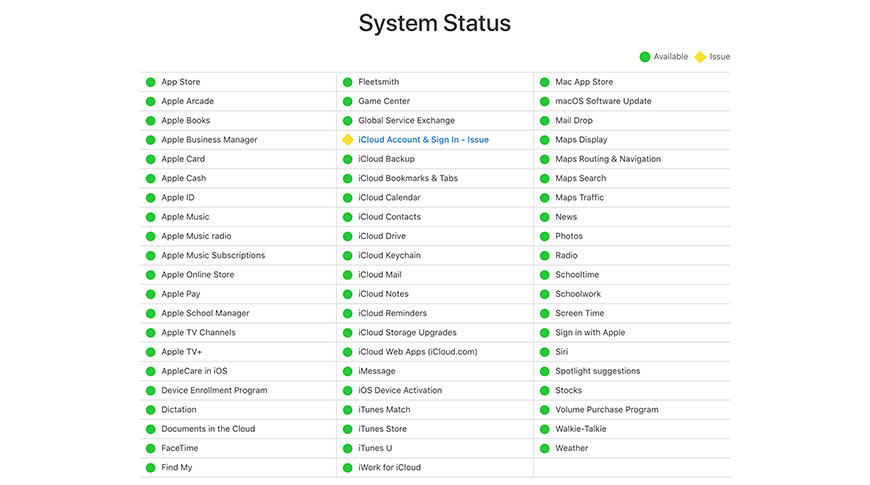 Apple's iCloud backend suffered from an unknown problem that appears to be causing new device setup and account activation failures for over 32 hours, but the issue seems to be resolved as of the evening of December 26.
An unspecified issue with Apple's iCloud Account and Sign In service began to impact a subset of users at around 4:45 a.m. Eastern Time on Christmas morning, according to Apple's System Status webpage.
No information is provided with the advisement and Apple notes the issue is ongoing.
A number of users, many of whom received products like iPhone, Apple Watch and HomePod as Christmas presents, reported device activation troubles on Twitter. Some are noting long wait times for iCloud account creation and new device setup, while others are seeing complete failures.
"We are experiencing a high capacity at this time which is impacting your ability to set up iCloud, please try back in a couple of hours," Apple said in a tweet.
This year's holiday season is anticipated to be especially busy for Apple, which released the latest iPhone 12 series a month later than usual due to manufacturing delays caused by the ongoing coronavirus pandemic. In addition, the tech giant's HomePod mini and newly released AirPods Max are expected to be popular stocking stuffers this holiday season.
Update December 26, 5:10 PM Eastern Time with Apple reporting resolution of all issues.