Samsung's Galaxy Unpacked event set to show new Galaxy S21 on January 14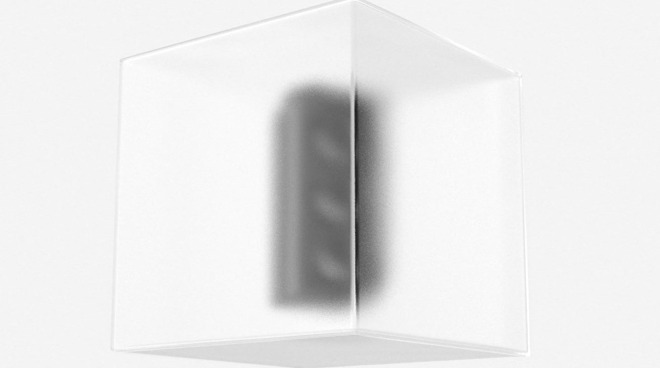 AppleInsider may earn an affiliate commission on purchases made through links on our site.
Samsung's next Galaxy Unpacked event will take place on January 14, the South Korean giant has confirmed, with the live presentation expected to feature the Galaxy S21 range, including the S21+ and the S21 Ultra.
A video invitation for the event, subtitled "Welcome to the Everyday Epic," confirms rumors of a January launch, which will be streamed by on YouTube at 10 a.m. Eastern on January 14. Published on Sunday night, the invitation provides relatively few clues about what to expect, but copious amounts of rumors and leaks seem to have covered almost everything Samsung will show off.
The short video shows a blurry black object floating within a computer-generated frosted glass cube, with the object seemingly having three divots on one side. Based on previous rumors, this may be in reference to a new camera bump design for the new smartphone models, which will incorporate the bump into the main chassis material in the corner.
So far, Samsung is expected to launch the Galaxy S21, S21 , and S21 Ultra, its flagship smartphones that are the main rivals to Apple's iPhone 12 range. The three models are tipped to have 6.2-inch, 6.7-inch, and 6.8-inch OLED displays, with the Ultra potentially including S-Pen support, albeit without any way to holster the stylus.
All models are thought to have either the Qualcomm Snapdragon 888 SoC or Samsung's Exynos 2100 SoC, with 12 gigabytes of memory. It remains to be seen if either chip will be able to topple Apple's A14.
On the back, the new camera bump will allegedly offer 12-megapixel wide and ultra-wide cameras along with a 64-megapixel telephoto on the S21 and S21+. On the Ultra, Samsung could use a 12-megapixel ultra-wide camera, a 108-megapixel main camera, a laser sensor for autofocus, and a pair of 10-megapixel cameras with OIS to handle telephoto shooting, with 3x and 10x optical zooms touted.
The models are all expected to offer 5G LTE support, fast charging, Bluetooth 5.1, and Wi-Fi 6, though the Ultra may go one step further into supporting Wi-Fi 6E.