Samsung 'Galaxy S21' design and January 2021 launch leaked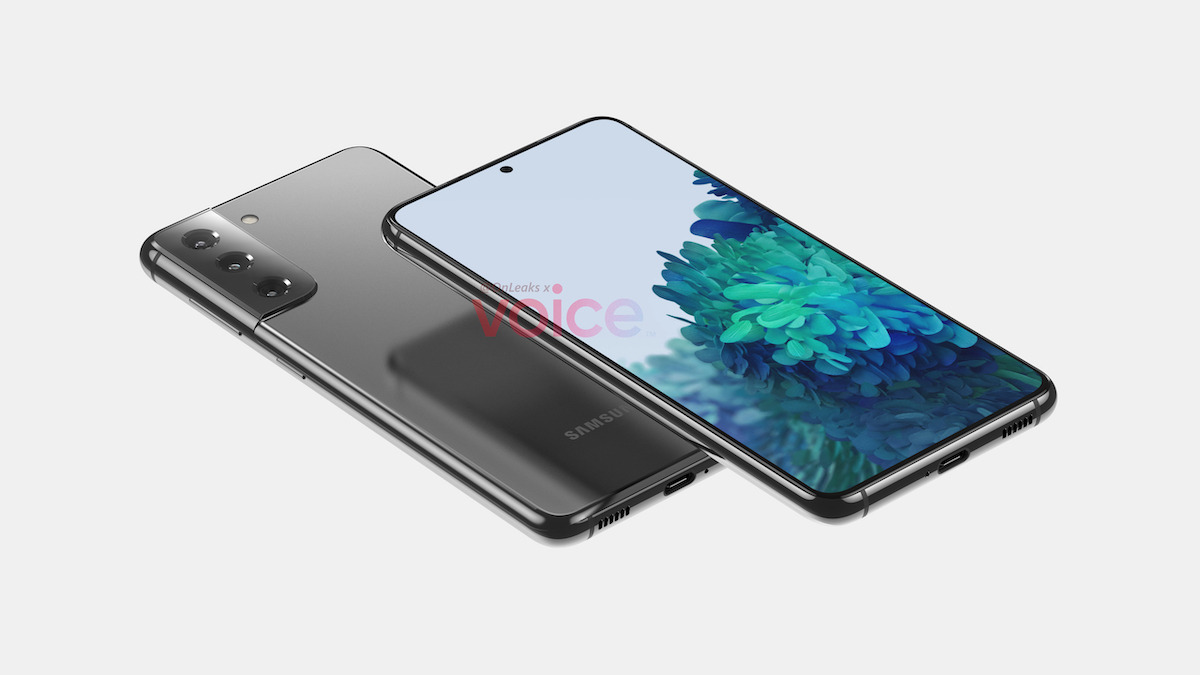 New renders and details of Samsung's rumored "Galaxy S21" flagship smartphone lineup have leaked, and they indicate the device could launch much earlier than usual in 2021.
Unlike Apple's fall iPhone launches, Samsung typically unveils new Galaxy devices in the first half of the year. The past two Galaxy S-series devices, for example, hit store shelves in March.
This year, according to prolific leaker Steve Hemmerstoffer of OnLeaks, the Galaxy flagships are set to debut in January 2021. Hemmerstoffer also published CAD renders of both the "Galaxy S21" and the "Galaxy S21 Ultra" on his Voice page, and also added some details about both of the Android devices.
The standard "Galaxy S21," for example, sports a 6.2-inch OLED display with a hole-punch camera, a more uniform bezel design, and a new camera bump style. OnLeaks says the device will measure 151.7 x 71.2 x 7.9mm.
Samsung's higher-tier "Galaxy S21 Ultra" will be larger and will feature four camera sensors in a much larger camera bump on the rear. Unlike the "Galaxy S21" flat display, Hemmerstoffer says that the Ultra model will feature a slightly curved screen. It'll measure 165.1 x 75.6 x 8.9mm, but won't have a separate compartment for an S pen stylus.
Those features are largely in-line with expectations, and the earlier release date is the more interesting detail. A Korean-language MTN report from Thursday suggests that the Galaxy lineup in 2021 is entering production much earlier than expected. Hemmerstoffer corroborates that, and indicates that the new Galaxy devices will launch in the first month of 2021.
Apple unveiled its iPhone 12 and iPhone 12 Pro lineup in October, with the largest iPhone 12 Pro Max device due to launch in mid-November. That means that new iPhone models and Galaxy models will launch closer together than ever before.
It isn't clear why Samsung is pushing up the launch date for its new handsets, though it may be partly due to the later-than-usual launch of the iPhone 12 lineup. The South Korean phone maker could be attempting to steal some of Apple's typical market share in the post-holiday shopping season.