Qualcomm CEO Steve Mollenkopf retiring in June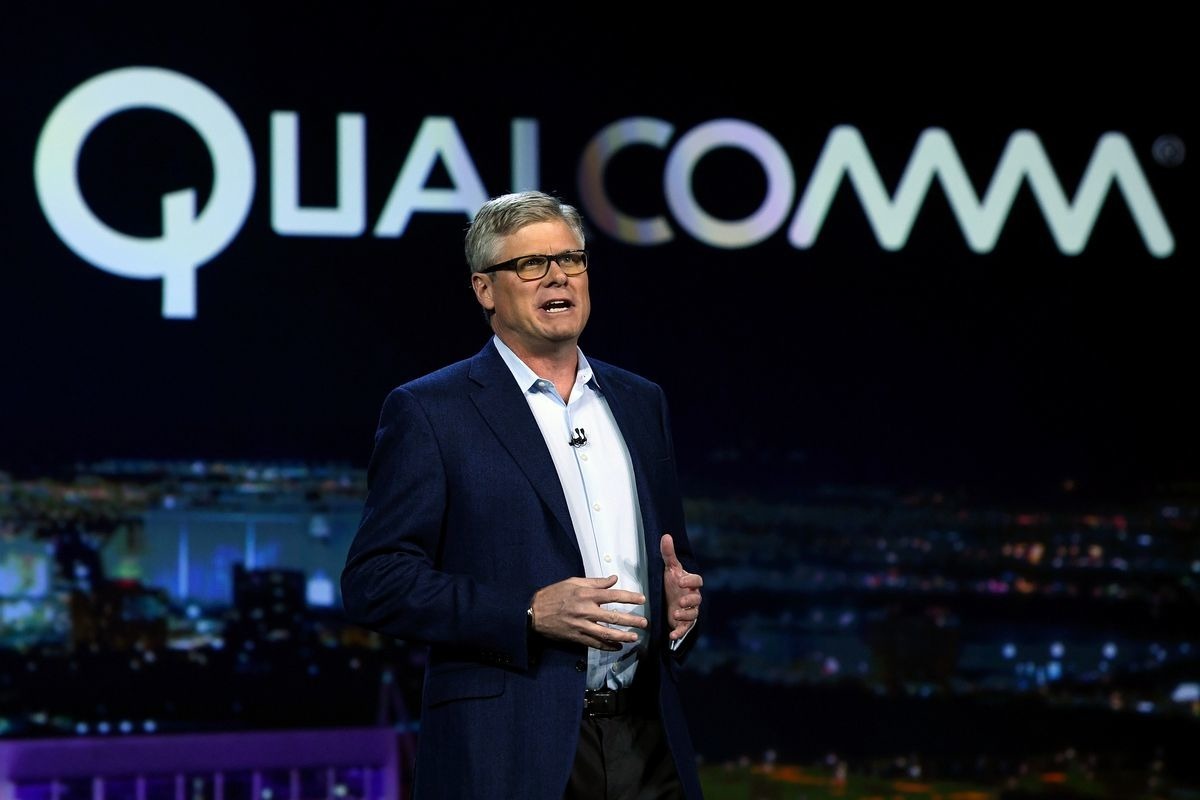 Qualcomm CEO Steve Mollenkopf has announced that he is stepping down, and being replaced by current President Cristiano Amon effective on June 30, 2021.
Mollenkopf's oversight helped push Qualcomm through each major cellular transition as 3G, 4G, then 5G became more important. The company is the industry leader for providing cellular modems to the world, and has expanded into Internet of Things processors and even automotive.
Mollenkopf has been CEO since 2014. The stock has increased by 96.7% since his tenure began, 71.7% within the last year.
Apple and Qualcomm have seen a rocky relationship over the years, culminating in 2020 in a truce as Apple prepared to launch a lineup of 5G iPhones. Apple agreed to settle a patent battle between the companies by paying around $4.5 billion and signing a contract for Qualcomm modems. This move pushed Qualcomm to the number one spot for chip designer revenue in 2020 despite a late iPhone 12 launch.
"Steve navigated through unprecedented circumstances during his tenure, facing more in his seven years as CEO than most leaders face in their entire careers," Qualcomm Chair Mark McLaughlin said in a statement to CNBC.
Qualcomm President Cristiano Amon has been with the company since 1995, and became President of the company in 2018. He has been responsible for Qualcomm's semiconductor business that creates the Snapdragon processors and other chipsets.
"I am honored to be named the next CEO of Qualcomm and appreciate the confidence that Steve and the Board have in me," said Amon in an article by StreetInsider. "Qualcomm is an incredible Company. We have been at the forefront of innovation for decades and I look forward to maintaining this position going forward."
Amon is set to become the CEO during the peak of Qualcomm's operations. The company plans to ship 500 million mobile chips with 5G by the end of 2021 and continues to expand its presence in mobile devices around the world.
The Qualcomm processors are used in flagship Android devices and provide competition to Apple's own chipset efforts. While never quite reaching Apple Silicon levels of performance, the Qualcomm processors are industry leading and power most everything non-Apple related in the mobile space.
Apple isn't satisfied with just designing its own industry-leading processors, however, as the company seeks to build its own modems as well. Even as Qualcomm and Apple begin a new partnership for 5G modems, Apple is seeking a way out.
Apple intends to build its own modems in the future. Once the Qualcomm contract expires, the companies will likely be at odds again. The 5G rollout has been a big business for Qualcomm despite tepid consumer response, yet it will play an important role in the future of computing, with a great deal at stake.