Apple to be key beneficiary of sustained PC market growth, analyst says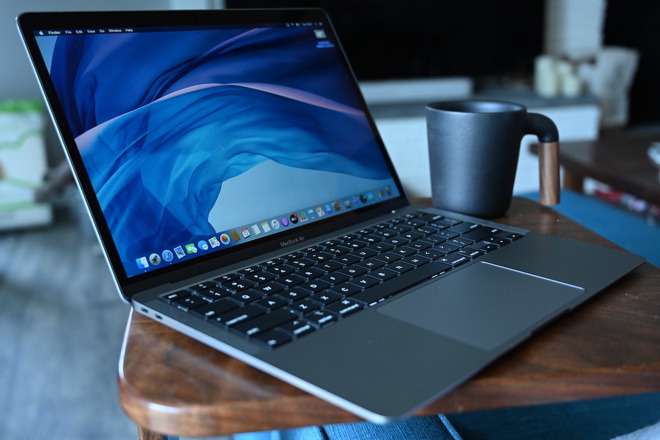 AppleInsider may earn an affiliate commission on purchases made through links on our site.
Morgan Stanley believes that Apple will be one of the main beneficiaries of another year of growth in the PC market as users switch to remote work and using notebooks instead of desktops.
In a note to investors seen by AppleInsider, lead analyst Katy Huberty says that 2020 is shaping up to be the strongest year of PC unit shipment growth since 2014. But investors, she notes, are wondering if that demand is sustainable into 2021.
The analyst notes that demand for PCs are likely to be structurally higher post-COVID because of the shift to remote work and notebooks. Portable computing products historically have a shorter replacement cycle than desktops.
Some of those data points include the fact that overall PC lead times have reached their highest level since the end of May 2020. Lead times for devices, excluding Apple Macs, are currently at 20 days. Previously, lead times stayed in the teens through the last three months of 2020.
Notebook builds are also accelerating, suggesting upside to Morgan Stanley's Q4 2020 and Q1 2021 shipment forecasts.
Research conducted by the bank indicates that the top five notebook builds could reach 17.4 million in December 2020, up 57% year-over-year and representing an acceleration in growth from the prior two months.
Morgan Stanley is forecasting 49.3 million notebook builds in the fourth quarter of 2020, implying total shipments of 68 million units. That's a full 8 million units above its previous estimate of 59.4 million. In the first quarter of 2021, the team forecasts 38.2 million notebook builds, implying shipments of 53.7 million. That's nearly 6 million higher than the estimate of 47.8 million.
Huberty expects consumer demand to remain strong into 2021 because of remote learning. Commercial demand is also likely to "take the growth baton" as businesses reopen and offices refresh their PC hardware.
"However, it'll be important to gauge the pace of economic reopening and decisions around office real estate footprints to help determine the magnitude of commercial demand in 2H21 and 2022 - both of which remain fairly uncertain at this point," Huberty notes.
The increased demand for PC is likely to be a structural change going forward, Huberty adds. "The PC has undoubtedly become a more important device for consumers and employees. Our checks suggest businesses are realizing improved employee satisfaction, engagement, and productivity when rolling out higher quality devices, which argues for newer devices more often," she writes.
That alone could spark shortened replacement cycles. The ongoing shift toward notebooks, which have a shorter replacement cycle as it is, "is likely to be the largest driver of structurally higher PC growth over the next several years."
Consumers and businesses typically replace their notebooks every three years, compared to five years for desktop computers. The current global notebook install base is about 55% of the total PC market. If it reaches 75%, Huberty forecasts, it would imply annual PC unit shipments of 300 million units. That's 5% above the 2020 peak.
"We believe the desktop to notebook shift, which has been further fueled by the COVID environment, is a meaningful underappreciated driver of long term PC growth," she says.
The analyst maintains her 12-month AAPL price target at $144, based on a 5.5x enterprise value-to-sales (EV/Sales) multiple on Apple's product business and a 13.6x EV/Sales multiple on Services. That results in an implied 7x EV/Sales multiple for the 2021 fiscal year and a 32x enterprise value to free cash flow multiple.