Is AppleCare+ worth it for Mac?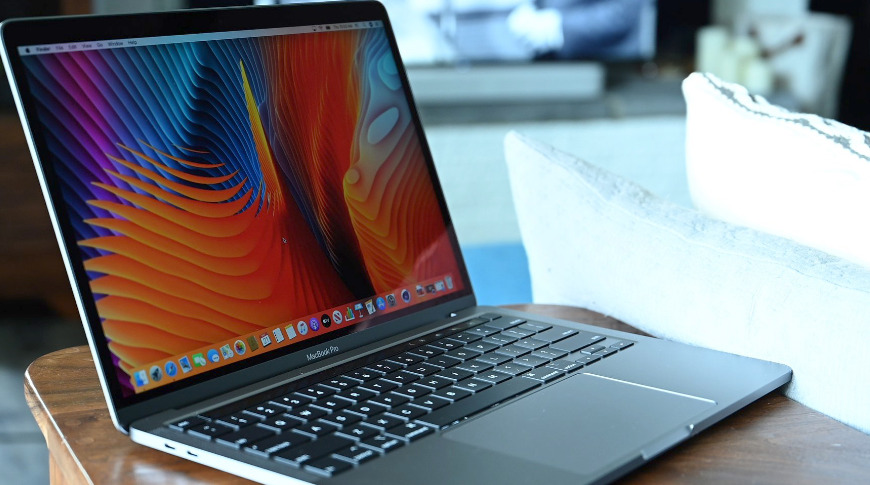 In theory, Apple offers the same AppleCare+ insurance for Macs that it does for iPhones, yet the details are so different that it's harder to determine the value to you.
Once you understand just what AppleCare+ actually offers, and what it costs, then in principle the decision is straightforward. Just as it is with the iPhone, your choice over whether to buy AppleCare+ or not depends on you and what you need.
On the one hand, if your Mac is a desktop one that never leaves a high-security office which happens to be manned by IT experts, your need for AppleCare+ is slim. On the other, if you keep taking your MacBook Pro outside and dropping it on carpark concrete, you know what to do.
In practice, everyone is going to be somewhere in the range between these, and no one is able to say for certain whether their Mac will or won't be damaged. So it's a question of assessing the likelihood, and balancing that against the costs of fixing damage if you do or don't have AppleCare+.
Except there are several key differences between AppleCare+ for the Mac and for the iPhone, which makes it tricker to calculate whether it's worth buying or not.
The differences between AppleCare+ for Mac and iPhone
AppleCare+ for Mac is for three years from date of hardware purchase, not two
There's no option to pay monthly
Apple doesn't typically quote repair costs without AppleCare+
Just as with the iPhone, though, you can still buy AppleCare+ after you've bought your Mac. Officially, you have up to 60 days after purchase to add on AppleCare+ but Apple has extended this period at least temporarily, because of the coronavirus.
If you don't buy at time of purchase, though, you've got to have Apple approve that the Mac is still in as-new condition. That can mean taking it to an Apple Store to be inspected, or at least running diagnostics that online Apple Store staff tell you to.
Plus, whether you buy it 60 or more days after your Mac or not, AppleCare+ is effective from the date you got the Mac.
What AppleCare+ costs for Mac
Once you've paid this AppleCare+ fee, then for the three years that are covered you need only think of two different possible repair costs. The first is for any "screen damage or external enclosure damage," and the second is for the very broad-ranging "other damage."
If your problem is with the screen or the casing, then regardless of which Mac you've got, AppleCare+ means you pay a flat fee of $99. When it's this more nebulous "other damage," the flat fee is $269.
What repairs cost you outside AppleCare+
Apple does publish comparative figures for how much it costs to replace a battery with or without AppleCare+. Without this insurance, it will typically cost you $199 on the MacBook Pro, or $129 for the MacBook Air.
Otherwise, Apple's preference is for you to describe the problem first, then for them to examine the device. And finally for them to quote you a price that is far higher than you'd hoped yet not quite high enough that it's impossible to pay.
Fortunately, though, Apple is not the sole option when you need a repair. Prices for independent repair vary over the whole of the US, but there some broad averages that can help you estimate the value of AppleCare+.
For instance, the Thumbtack service which aims to match you up with a local firm doing the work you need, has published typical prices for most Mac repairs. It's still necessarily broad, though, simply because the range of repairs is, too.
So for instance, if your Mac's drive fails then repairing or replacing it can cost between $159 and $459 for a depot-level repair. It depends on whether the drive is in, say, the Mac Pro, where it's easily accessible — or the iMac or a MacBook Pro, where it definitely is not.
That means you're likely to spend more than the cost of AppleCare+ before you even factor in the price of the drive itself. Then there is the fact that, under AppleCare+, you are covered for two incidents of accidental damage each year.
Consequently, the AppleCare+ fee covers you for a total of up to six repairs. On that basis, AppleCare+ for Macs definitely seems worth it — except for one thing.
It's a gamble
Given what we know about per capita failures, even including the keyboard repair programs, the vast majority of Macs have no problems over the first four years of use. If they did, Apple would not offer this insurance for three years.
Just as Apple is gambling that it's worthwhile offering cheaper repairs because few people will need them, so you are gambling whether you'll be one of the unlucky ones. Except Apple has cold, hard statistics to work from. While we can only extrapolate based on our collated data from service departments, Apple knows precisely how many repairs it makes in and out of AppleCare+.
If you're buying a desktop Mac that will only be used for an hour every fifth Tuesday, and won't ever be moved from the same spot, that's one thing. If you're sick of desktop Macs and have now bought a 16-inch MacBook Pro that you intend to take on fishing trips, that's another.
Adding
That Thumbtack estimate includes how the average price to replace a fan in a Mac is between $89 and $199. That could mean it actually costs more to have the repair done under AppleCare+ than not.
But overall if you have one incident of damage of any sort, then it is far more likely that you will save money on a Mac repair by buying AppleCare+. If you have more than one, it is certain you will.
You're still not very likely to have a problem, but maybe the real value in AppleCare+ is in reassurance. Just as it is with the iPhone version, knowing that you've got AppleCare+ is perhaps a relief.
AppleCare+ for all your devices
The principle is the same — pay for AppleCare+ and you'll save on repair costs, if you ever need any repairs. Yet for all of the devices that can have AppleCare+, it seems as if every one has significant differences to consider.
Whatever device you're thinking about getting AppleCare+ for, read our guide: