Apple's Jay Blahnik speaks about Fitness+ team, metrics as motivators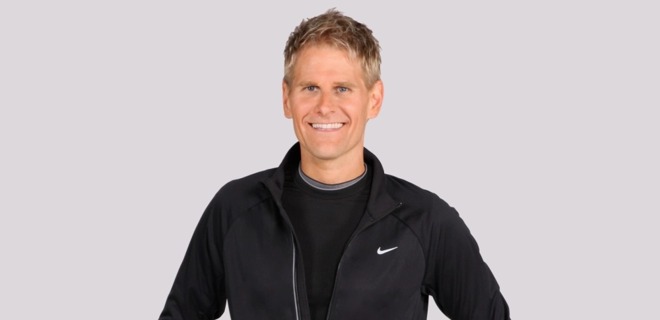 AppleInsider may earn an affiliate commission on purchases made through links on our site.
Apple fitness chief Jay Blahnik in a recent interview spoke about the Apple Fitness+ service, its instructors, and why metrics may be the best motivator for working out.
Blahnik, who serves as Apple's senior director of Fitness Technologies, recently sat down on the Healthy-ish podcast to share some tidbits about Fitness+ in a short interview.
For example, Blahnik said that the Apple Fitness+ service, which launched in December, was designed with diversity in mind and "the idea that everyone's invited to the party."
"So the trainers are diverse and welcoming, they're truly masters of their craft, and they'll push you to work hard, but they'll also just brighten your spirits and keep you motivated to stick with it," he said.
Blahnik also touched on the collaboration and camaraderie among the Apple Fitness+ instructors — something that he says is unique. Each member of the team works together with their colleagues to create their workouts, rehearse, and get feedback. The instructors also appear in each other's videos.
"You just feel it. Right from the very first video that you try," Blahnik said. "You'll just feel that you're in a place that's welcoming, supportive, and really motivational."
On whether the switch to at-home and digital workouts will stick after the coronavirus pandemic is over, Blahnik said that people will likely return to gyms and fitness classes. On the other hand, he said the digital shift may give people the skill and confidence to work out in new ways.
"I think we feel on the other side of this that more people are going to be doing more exercise in more ways than they ever did before," he said.
Blahnik also expanded on the idea that data metrics can be an excellent motivator for health and wellness, whether or not they're showing progress.
"I think wanting to measure what we do is almost human nature," he said. "If you know how you're doing you can see when you're dropping back, when you're pulling ahead, or when you're staying the same."
Metrics aren't always just about progression, Blahnik added. Just knowing whether you're working out at the same pace or level as you have been can be a motivator.
"Sometimes you're just really happy that you're not getting worse ..." he said. "It isn't always about progression. It's just about sort of knowing where you're at."
Blahnik also highlighted the immediate feedback features in Apple Fitness+, including the "celebration" if a user closes their rings during a workout.
"You might be in the middle of a burpee set or something really challenging," said Blahnik. "But when the celebration happens, it's like a little parade for one person, and it motivates you in ways that are unexpected to kind of push through, which is great."
The full interview with Jay Blahnik can be found here.