Apple, Google welcome Biden administration immigration reform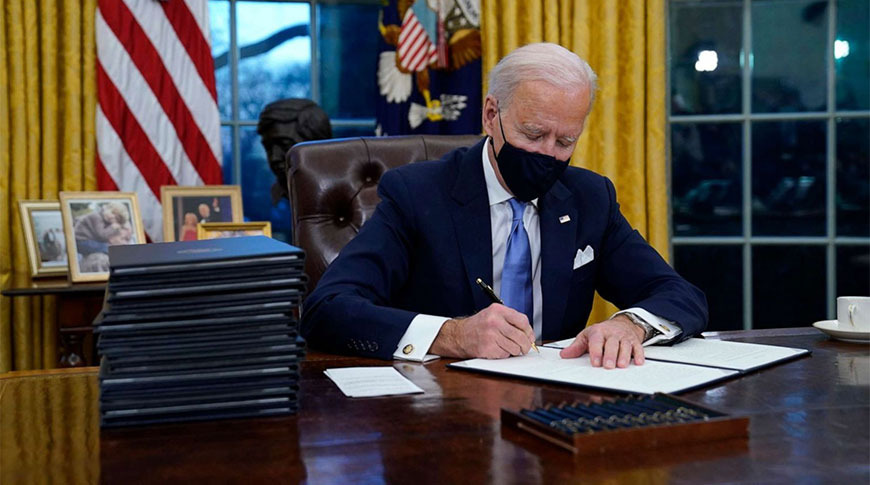 The CEOs of Apple and Google in statements on Wednesday backed President Joe Biden's plans to reform U.S. immigration policy, a major component of which includes the extension of the Deferred Action for Childhood Arrivals program.
Shortly after being sworn in as the 46th president of the United States, Biden signed a pair of executive orders that extends the Obama-era DACA program and reverses President Donald Trump's travel and immigration bans on predominantly Muslim countries.
Trump attempted to dismantle DACA protections during his time in office, but the attempts were largely thwarted in federal court.
Apple and other tech companies are proponents of the program and have in the past issued public support of immigration reform. In 2019, for example, the iPhone maker said it had 443 so-called Dreamers in its ranks.
Apple CEO Tim Cook in a statement today championed Biden's immigration efforts, reports The Verge.
"We welcome President Biden's commitment to pursuing comprehensive immigration reform that reflects the American values of justice, fairness and dignity. This effort will strengthen American communities and the pathways to opportunity this country has long fostered," Cook said. "In the weeks and months to come, business leaders look forward to working with the Administration, as well as Democrats and Republicans in Congress, to achieve bipartisan, practical and comprehensive solutions to fix our broken immigration system, including a permanent solution for Dreamers that includes a path to citizenship."
Cook reiterated the sentiment in a congratulatory tweet.
"Congratulations to President Biden and Vice President Harris on this historic day. Inspired by your vision of unity and your immediate actions on climate change, immigration and COVID-19. One nation, indivisible," the tweet reads.
Google chief Sundar Pichai offered a similar take on the matter.
"We applaud @POTUSs quick action on COVID relief, the Paris Climate Accord, and immigration reform. Google has supported action on these important issues & we look forward to working with the new administration to help the US recover from the pandemic + grow our economy," Pichai said in a tweet.
Apple, Google and a number of U.S. tech firms last year decried Trump's suspension of foreign work visas, a move that blocked tens of thousands of "specialty workers" from entering and working in the U.S. Tech companies often rely on H-1B visas to recruit skilled workers from other countries.