'Servant' creator M. Night Shyamalan discusses Apple, working with daughters in season 3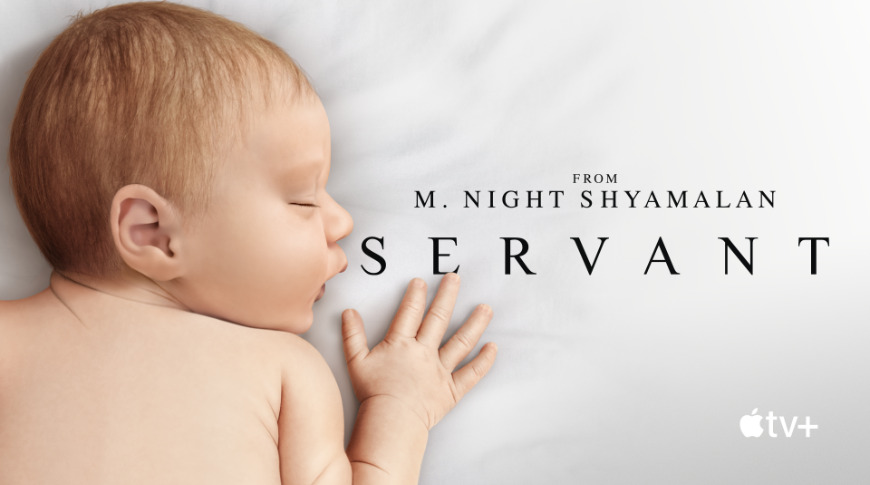 In an interview, M. Night Shyamalan reveals what its like working with his daughters on "Servant," says Apple has been "super supportive" of his production and ideas.
M. Night Shyamalan and his daughters Saleka and Ishani sat down with 3rd Hour Today to discuss the show in an interview.
"Apple has been super supportive," says M. Night Shyamalan. "Just been an excellent relationship and given us a chance to tell a very unique story in a very singular way."
M. Night Shyamalan says season 3 will begin shooting in March. His daughters played a part in directing and producing the show for season 2.
Saleka Shyamalan wrote and performed a song for the show. She said that it was written during quarantine and enjoys collaborating with the family. She gave up being a classically trained pianist to become a singer/songwriter.
Ishani Shyamalan is a senior in college and already has a promising directing career. She wrote and directed two episodes in season 2 and has directed music videos for Saleka.
The interview goes on to discuss the Shyamalan family and their involvement in the filmmaking process. M. Night Shyamalan is also working on a new film called "Old" that will focus on how quickly time can pass in your life.
"Servant" is on Apple TV+ now with either a $4.99 per month subscription or any tier of Apple One. Those who have had a free trial will be on the trial until July due to another recent extension.