Apple raked in record $15.8B in services revenue during Q1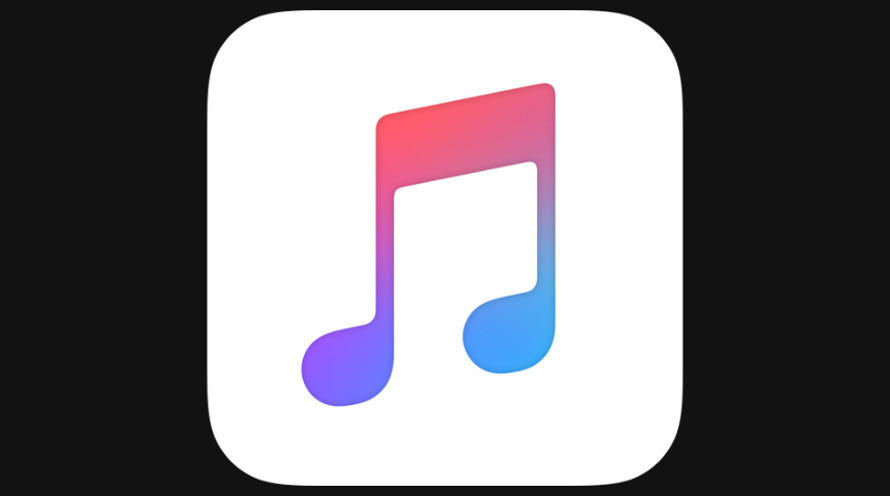 The first fiscal of 2021 marks the first time in nine quarters that Apple's Services segment increased revenue by more than 20 percent.
In Apple's quarterly earnings announcement on Jan. 27, the company announced Services revenue of $15.8 billion for the final three months of 2020, representing a 24% increase over the same period in 2019.
"The steep integration of hardware, software and Services have always defined our approach here, and it has delivered an all-time quarterly Services record," Apple CEO Tim Cook said on the earnings call. "This was the first quarter of the Apple One bundle, which brings together many of our great Services into an easy subscription, and with new content being added to these services every day, we feel very optimistic about where we are headed."
"Look no further than the great potential of Fitness Plus," Cook said when discussing Apple Watch.
Cook also touted the App Store small business plan, which launched Jan. 1, and discussed new privacy rules for the App Store.
"[We] set all-time records in App Store, cloud services, Music, advertising, AppleCare and Payment Services," Apple CEO Luca Maestri said on the earnings call. "Our Service offerings — Apple TV+, Apple Arcade, Apple News+, Apple Card, Apple Fitness+, as well as the Apple One bundle, are also contributing to overall Services growth, and continue to add users, content, and features."
"The key drivers for our Services growth continue to move in the right direction," Maestri added, citing the growing install base, the number of accounts on digital content stores, and paid subscriptions. The company exceeded its goal of 600 million paid subscriptions, the CFO said.
That overall number represented not only a new record for Services revenue in a quarter, but also the first increase of more than 20% in Services in nine quarters.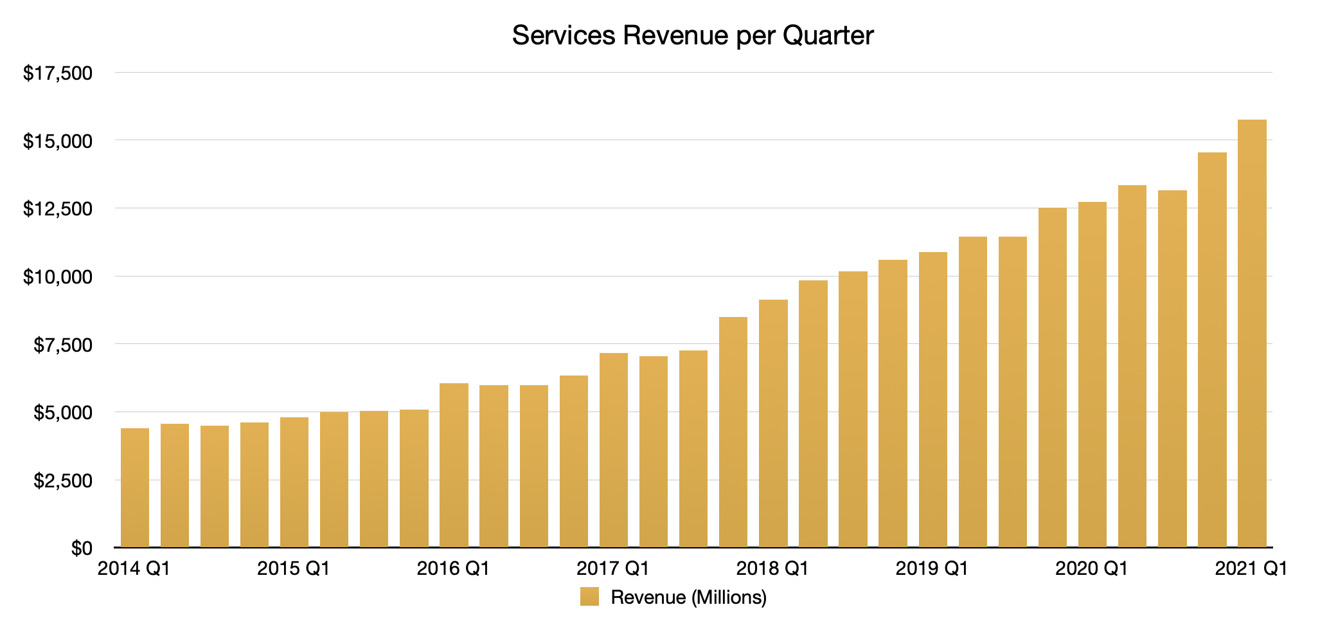 The high Services number was part of another blockbuster quarter for Apple. The company reported overall record revenue of $111.4 billion, a 21% increase over the same quarter the year before.