Apple Maps gets crowdsourced accident, speed check and hazard warnings in iOS 14.5 beta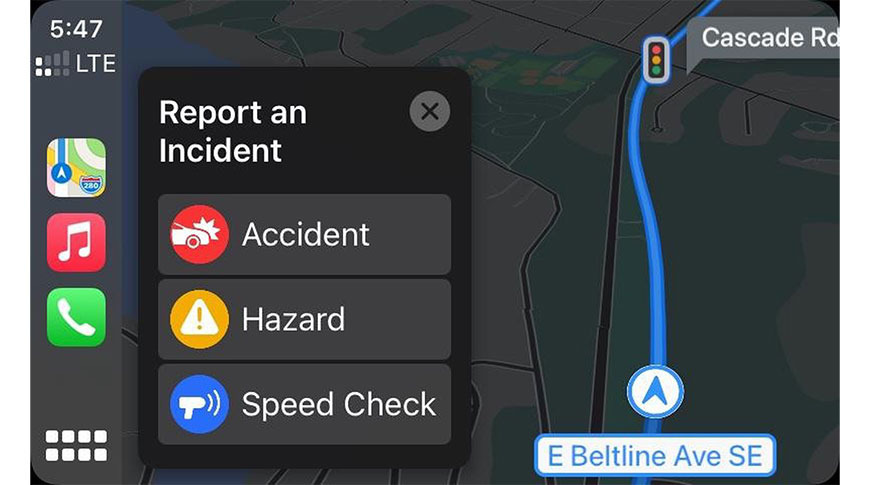 Apple is looking to beef up its Maps service with new crowdsourced information that alerts users to accidents, speed check and road hazards.
A new feature in the latest iOS 14.5 beta release allows the report of three types of "incidents" that will appear on the screens of other Maps users traveling through a defined area, reports MacRumors.
Accident reporting went live for beta testers this week, with Siri making an announcement highlighting the feature when embarking on a new route.
Currently, the crowdsourced data is limited to accidents, hazards and speed checks. Swiping up on the Maps details pane displays a reporting interface, from which users can select one of the three incident types. Selecting an option automatically records a device's location and adds the information to Maps' servers.
Alternatively, users can say, "Hey Siri, there's an accident." Whether the virtual assistant can also be pinged for road hazards or speed checks was left unreported.
The feature is also available via Apple's CarPlay interface.
Apple has not detailed how the system works, but it is presumed to be similar to identical crowdsourced reporting functionality already in use by services like Waze. That system relies on multiple reports and server-side aggregation, and incentivizes submissions with a points system. Waze supports a variety of notices including accidents, traffic, road closures, police, construction and more.
Apple is expected to release iOS 14.5 this spring with a host of new capabilities, the most prominent of which being App Tracking Transparency.