TSMC developing micro OLED displays for 'Apple Glass'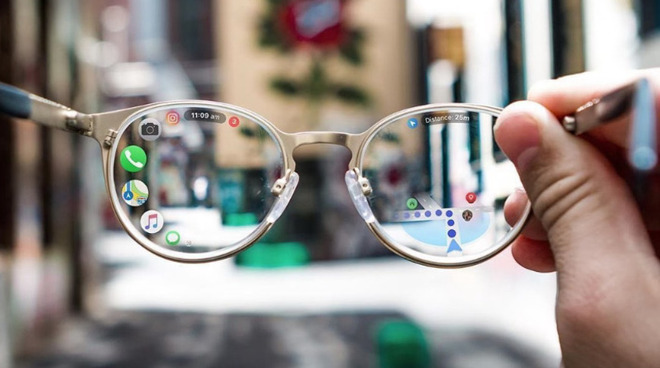 AppleInsider may earn an affiliate commission on purchases made through links on our site.
Apple partner supplier TSMC is reportedly developing advanced micro OLED display technology for use in a rumored "Apple Glass" AR headset, though the hardware is unlikely to see integration in the near future.
Citing sources familar with Apple's plans, Nikkei on Wednesday reported that the in-house display initiative is in the trial production phase, meaning mass manufacturing for consumer products is several years out.
Unlike traditional LED panels and OLED modules used in current portable electronics, micro OLED technology promises high-resolution, high-efficiency performance in a compact package. The displays are built directly onto wafers, not glass substrates, making the overall system significantly thinner and smaller than conventional displays. As such, the technology lends itself nicely to wearable augmented reality devices, sources said.
"Panel players are good at making screens bigger and bigger, but when it comes to thin and light devices like AR glasses, you need a very small screen," a source said. "Apple is partnering with TSMC to develop the technology because the chipmaker's expertise is making things ultra-small and good, while Apple is also leveraging panel experts' know-how on display technologies."
The panels in testing are under an inch in size, suggesting incorporation in a waveguide system. Waveguides are commonly used in AR glasses as a means of routing graphical information from an output source (miniature display) to one or more display planes positioned in front of a user's eyes.
TSMC is perhaps best known for its role in fabricating Apple chips like the A-series that powers iPhone and iPad, and Mac's new M1 silicon.
Research and development is being carried out at TSMC facilities in Taiwan. Apple reportedly hired "dozens" of engineers from Taiwanese display firm AU Optoelectronics, as well as industry experts from Japan and other countries, to work on the project. Like all major Apple initiatives, the process is highly secretive and team members were required to sign non-disclosure agreements forbidding them from discussing the venture or meeting with acquaintances who work in the tech industry, a source said.
Apple is widely rumored to debut an AR headset in the coming years. Recent rumors suggest the company will wade into the segment with a high-end VR visor in 2022 before unveiling an "Apple Glass" device in 2023.