UK Apple-Google COVID-19 app credited for prevention of 600,000 infections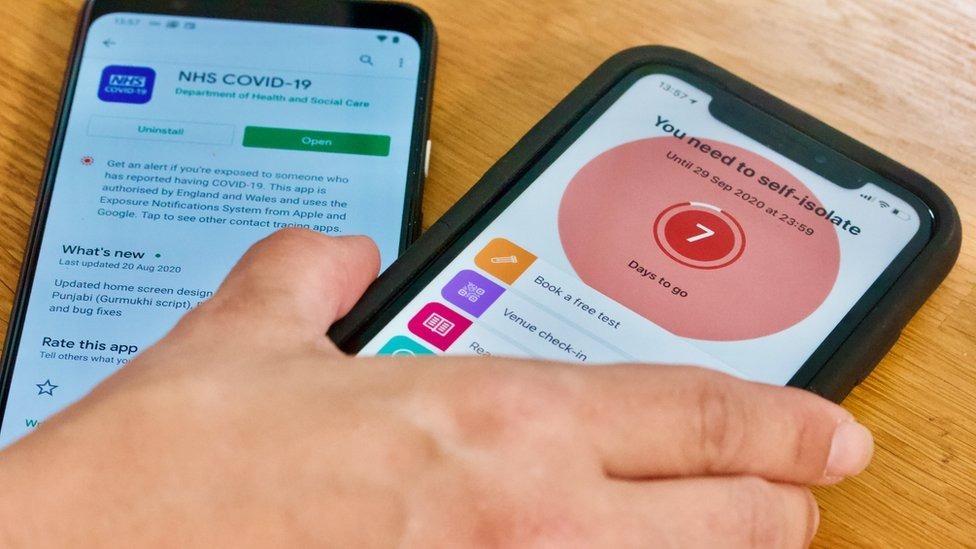 AppleInsider is supported by its audience and may earn commission as an Amazon Associate and affiliate partner on qualifying purchases. These affiliate partnerships do not influence our editorial content.
The UK's NHS COVID-19 app has been useful in reducing infections in England and Wales, the government claims, with an estimated 600,000 cases thwarted by the iPhone app.
The app has been downloaded a total of 21.63 million times across iOS and Android, data reveals, and it was the second most-downloaded free app in the App Store in 2020. The high download rate represents 56% of the eligible population in England and Wales with a smartphone.
Since its launch, the app has informed over 1.7 million people to isolate, after the detection of close contact with someone who later tested positive. Approximately 600,000 cases were said to have been prevented due to the app's presence.
The alerts to isolate have also been rapid, with reports of them arriving with affected individuals just 15 minutes after another user enters a positive result into the app.
Research from the Alan Turing Institute and Oxford University indicates that for every 1% increase in app users, the number of coronavirus cases in the population can be reduced by 2.3%.
"The NHS COVID-19 app is an important tool in our pandemic response," said Health and Social Care Secretary Matt Hancock. "We know it has instructed hundreds of thousands of at-risk people to self-isolate since it launched in September - including me - and this analysis shows it has been hugely effective at breaking chains of transmission."
Over 3.1 million test results have been entered into the app so far, with over 800,000 listed as positive. It has also been used to check in to a venue over 103 million times, helping to identify 253 venues as "at risk" of an outbreak.
While the app largely applies to England and Wales, it is also interoperable with counterparts covering Scotland, Northern Ireland, Jersey, and Gibraltar.
The app could have been released by the government sooner, but it had significant teething problems when it was testing a version of the app that didn't use the Apple-Google system. Poor results led to the NHS team to reconsider and to adopt the tech giants' API.
According to WHO figures, the UK had 3.9 million confirmed cases from January 3 until February 9, linked to over 112,000 deaths/