UK politicians urge government to try for Apple Car production jobs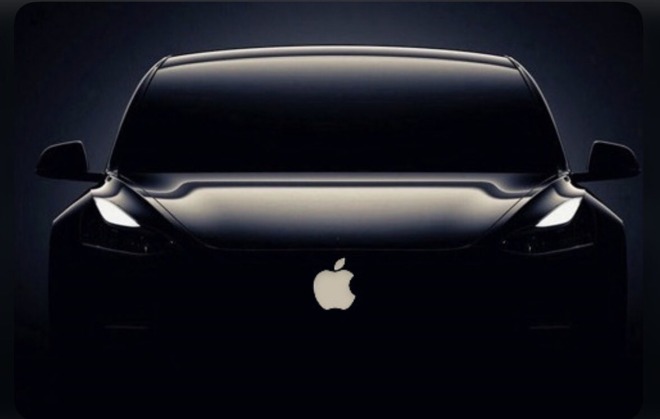 AppleInsider may earn an affiliate commission on purchases made through links on our site.
Ministers of Parliament in the United Kingdom are urging Apple to produce the rumored "Apple Car" in the country, to invigorate the jobs market hit by the pandemic.
A number of MPs are encouraging the country's government to take an interest in Apple's vehicular project. They are trying to convince the UK to ask Apple to use the country as one of its bases of manufacturing for the self-driving car.
While Apple has reportedly been in talks with major producers in Asia, it seems the UK could be part of the same conversation.
Bracknell Conservative MP James Sutherland told The Telegraph the idea was a "no brainer," and for Apple to "bring new car production to the UK, use the high-tech workforce that we already have, create new jobs and build electric cars."
The sentiments were echoed by Doncaster Conservative MP Nick Fletcher. "As the economy recovers from the COVID-19 pandemic this year, we should be engaging with new, innovative industries that help boost economic growth while helping the environment."
Dudley North Conservative MP Marco Longhi suggested the move could be a major boost for parts of the UK with a history in car production. "This would be a fantastic investment for the Midlands and the Black Country," said the minister. "This will mean jobs for people locally and it would buy an endorsement of UK PLC in a post-Brexit environment."
A Department for Business, Energy, and Industrial Strategy spokesperson declined to comment on the matter.
It is likely that Apple will spread out the manufacturing of the Apple Car, once it reaches that phase. It makes sense for Apple to use multiple assembly plants for the large-scale goods, with each covering vast markets.
The UK has previously attempted to secure new manufacturing jobs in the past, so reaching out to Apple isn't a stretch of the imagination. In 2019, it attempted to woo Tesla to construct a gigafactory, but lost out to Berlin.