First Apple Entrepreneur Camp for Black Founders and Developers launches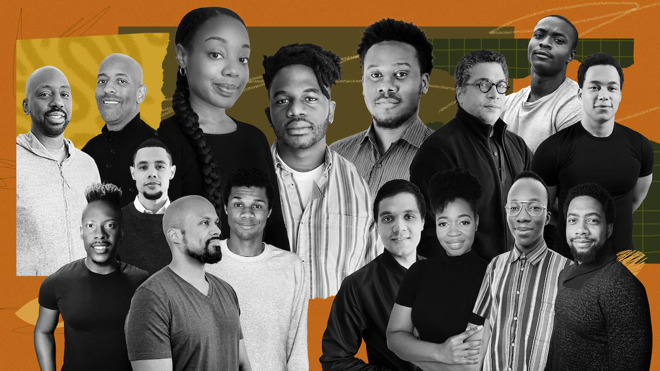 AppleInsider may earn an affiliate commission on purchases made through links on our site.
Apple has launched the first Entrepreneur Camp for Black Founders and Developers, welcoming 13 app companies and developers as the inaugural cohort.
The online Entrepreneur Camp, which will run from Feb. 16 to Feb. 25, is designed to help developers improve their existing apps on the App Store. It includes technology labs, one-on-one code guidance from Apple experts, and mentorship from Apple leaders.
"These incredible app creators and business leaders embody the entrepreneurial spirit that runs so deep in the Black community," said Apple's Lisa Jackson, the company's Environment, Policy and Social Initiatives chief.
Among the 13 app companies that have been invited to the program are developers that have secured major funding and garnered awards. The list includes apps like gym equipment identification app B3am; immersive media app Film3D; and nail art marketplace Nailstry. The full list of developers is available below.
B3am: Founded by David Bosun-Arebuwa, B3am seeks to make gym equipment more accessible by using an iPhone to identify gym equipment and usage.
Black: A news app that facilitates culturally relevant and multifaceted news for Black people created by Adam Taylor.
Bar Exam: A digital studio remixing technology app co-founded by Cedric J. Rogers and Shaun Newsum.
Film3D: An app that seeks to "remove barriers to capturing, creating, and sharing immersive media." Created by 22-year-old Senegalese-Canadian Abdou Sarr.
FormKey: Created by Brent Brinkley, FormKey is a MIDI controller app focused on "helping create music without being overwhelmed by the complexities of theory and composition."
Health Auto Expert: An app meant to easily extract and share specific data across healthcare providers in a private way, created by Lybron Sobers.
Hologarden: Based on AR and AI technology, Hologarden is meant to help aspiring gardeners flourish with features like plant care and health management. Created by Casey Pollock.
Hubli: An AI-enriched learning platform created by Ailton Vieira, Gabriel Taques, Maykon Meneghel, Mariana Lech, and Rodolfo Diniz.
Justice Royale: A game that allows players to use gestures to play, allowing them to focus on gameplay with precise controls. Created by Zapling Studios.
Kickstroid: An app, created by David Alston, to help sneaker enthusiasts discover their favorite shows beyond what's available in other apps.
Nailstry: The first marketplace for press-on nails and nail art, connecting artists with enthusiasts. Created by Aurelia Edwards.
The Peek: TV Shows and Movies: A platform to share TV and movie recommendations among friends and family, while also highlighting Black creators and actors. Founded by Ashley McKoy, Harold Lomotey, and Ositanachi Otugo.
TuneBend: An app to help educational organizations and performing artists create, teach, distribute, and sell new and existing music. Founded by noted musician Matt Garrison.
"Their work already demonstrates the power of coding to build a better world, and we're honored to support them as they blaze a trail we know so many more will follow," Jackson said.
In addition to the first camp, Apple also said it is partnering with venture capital firm Harlem Capital to offer guidance and mentorship to the participants.
Apple first opened up applications to the Entrepreneur Camp back in October. The camp is part of the company's broader $100 million in Racial Equity and Justice Initiative. Alongside the camp, Apple in January amped up its racial equity endeavors with a new educational hub dubbed the Propel Center and additional venture capital funding for Black and Brown entrepreneurs
Previous Entrepreneur Camps have also focused on "underrepresented founders and developers." In 2018, the company launched a camp for apps or businesses owned or founded by women.