Amazon's $199 Magic Keyboard deal for 11" iPad Pro, iPad Air 4 is still in stock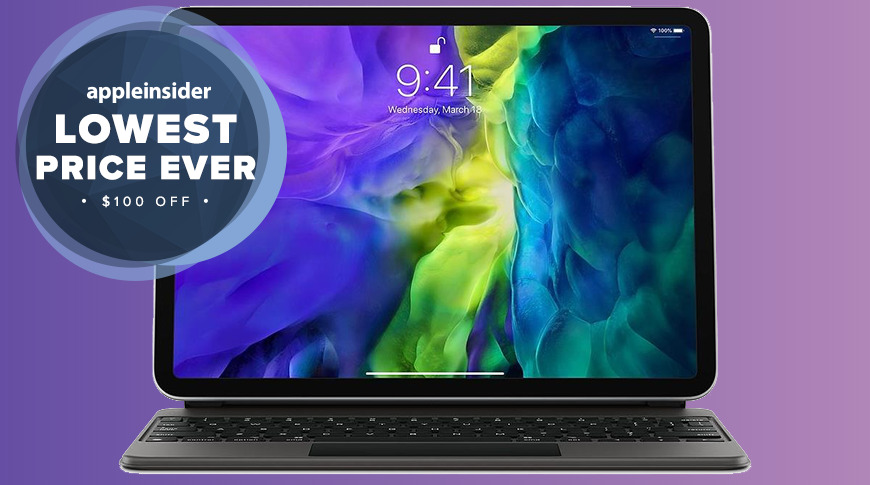 Amazon's $100 discount on the Magic Keyboard for Apple's 11-inch iPad Pro and iPad Air 4 is still going strong, with units in stock. Plus, save on the tablets themselves, with iPad Air 4 inventory marked down to $549 and iPad Pros starting at $739.
Month-end iPad deals
The Magic Keyboard is compatible with Apple's iPad Air (4th Generation) and 11-inch iPad Pro (2nd Generation), providing users with not only a great typing experience and backlit keys, but a USB-C port for charging. At $199, which is $100 off MSRP, this deal delivers the lowest price we've ever seen on the accessory.

If you're in need of a whole solution, there are plenty of month-end discounts going on today on both the iPad Air and 11-inch iPad Pro.
Prices start at $549 for the 4th Gen Air, while 11-inch iPad Pro models can be found for as low as $739.50 thanks to exclusive discounts available only at AppleInsider.
To shop the lowest prices across all of Apple's iPad lines, be sure to visit the AI iPad Price Guide.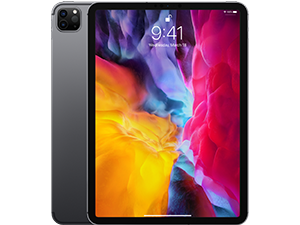 11-inch iPad Pro (Early 2020)
---
Configurations
Discount
Apple Pencil (2nd Gen)

$129.00

$129.00

$124.98

$124.98

$129.00

$129.00
$4.02
Apple Smart Keyboard Folio for 11" iPad Pro (2nd Gen)

$179.00

$179.00

n/a

$169.98

$179.00

$182.96
$9.02
Apple Magic Keyboard for 11" iPad Pro

$299.00

$289.00

Coupon

Price with $10 coupon code APINSIDER. As always, if you have any issues, you can reach out to us at [email protected] and we'll try and help.

$199.00

$299.00

$299.00

$305.69
$100.00
11" iPad Pro (128GB, Space Gray, Wi-Fi Only)

$799.00

$749.00

$729.00

$729.00

$729.99

sold out
$70.00
11" iPad Pro (128GB, Silver, Wi-Fi Only)

$799.00

$789.00

$729.99

$789.00

$729.99

sold out
$69.01
11" iPad Pro (256GB, Space Gray, Wi-Fi Only)

$899.00

$839.00

$779.00

$779.00

$799.99

sold out
$120.00
11" iPad Pro (256GB, Silver, Wi-Fi Only)

$899.00

$839.00

$779.00

$779.00

$799.99

sold out
$120.00
11" iPad Pro (512GB, Space Gray, Wi-Fi Only)

$1,099.00

$1,029.00

$999.00

$999.00

$999.99

sold out
$100.00
11" iPad Pro (512GB, Silver, Wi-Fi Only)

$1,099.00

$1,049.00

$1,049.00

sold out

$999.99

sold out
$99.01
11" iPad Pro (1TB, Space Gray, Wi-Fi Only)

$1,299.00

$1,249.00

$1,189.97

$1,149.00

$1,199.99

sold out
$150.00
11" iPad Pro (1TB, Silver, Wi-Fi Only)

$1,299.00

$1,199.00

$1,199.00

$1,199.00

$1,199.99

sold out
$100.00
11" iPad Pro (128GB, Space Gray, Wi-Fi + Cellular)

$949.00

$949.00

$879.99

$949.00

$879.99

sold out
$69.01
11" iPad Pro (128GB, Silver, Wi-Fi + Cellular)

$949.00

sold out

$879.99

$849.00

n/a

sold out
$100.00
11" iPad Pro (256GB, Space Gray, Wi-Fi + Cellular)

$1,049.00

$999.00

$949.99

sold out

n/a

sold out
$99.01
11" iPad Pro (256GB, Silver, Wi-Fi + Cellular)

$1,049.00

sold out

$1,043.46

sold out

n/a

sold out
$5.54
11" iPad Pro (512GB, Space Gray, Wi-Fi + Cellular)

$1,249.00

$1,222.50

$1,149.99

sold out

n/a

sold out
$99.01
11" iPad Pro (512GB, Silver, Wi-Fi + Cellular)

$1,249.00

sold out

$1,149.99

sold out

n/a

sold out
$99.01
11" iPad Pro (1TB, Space Gray, Wi-Fi + Cellular)

$1,449.00

$1,399.00

sold out

sold out

n/a

sold out
$50.00
11" iPad Pro (1TB, Silver, Wi-Fi + Cellular)

$1,449.00

$1,349.00

$1,349.99

$1,299.00

n/a

sold out
$150.00
Additional deals on Apple hardware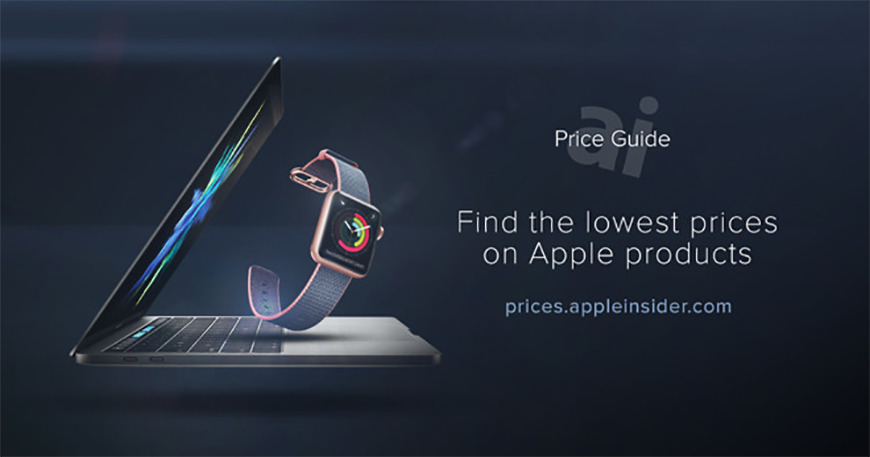 AppleInsider and Apple Authorized Resellers are also running additional exclusive deals on other Apple hardware that will not only deliver the lowest prices on many of the items, but also throw in bonus savings on AppleCare, handy accessories and more. Here are some of the offers: