Belkin set to release new WeMo HomeKit Stage Scene Controller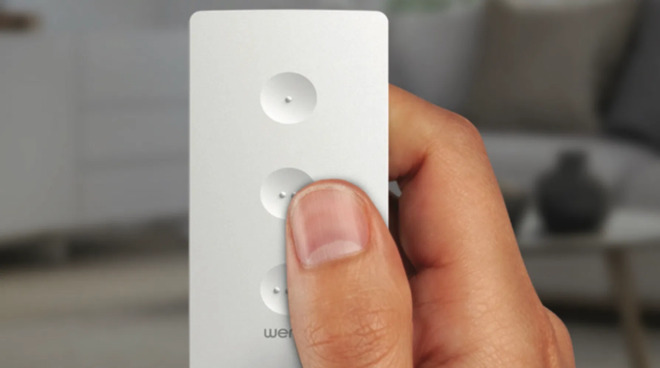 AppleInsider may earn an affiliate commission on purchases made through links on our site.
Belkin's new Stage Scene Controller is built for HomeKit and is coming soon according to regulatory agency filings.
The Stage Scene Controller is a three-button remote that can control specific HomeKit devices or scenes. Previous remotes like the Hue Dimmer were retrofitted for HomeKit, which could create confusion as you attempted to overwrite commands.
First discovered by Zatz Not Funny!, the FCC report shows the remote and instructions for using it with HomeKit. Each button on the remote can be mapped to two commands, a long press or short press.
Once the remote is registered in the Home app, users will see each button show up as a module that can be edited. The remote does nothing on its own, but once mapped you could turn a light on or off with a single button press. That means you can map up to six commands to a single remote.
The Stage Scene Controller can be mounted to the wall using an included wall plate. This helps keep the remote in an easy-to-find location and makes HomeKit a little more accessible for family members who don't have access to the app.
The FCC filing did not include pricing for the Stage Scene Controller nor a release date. It will likely be priced to compete with the Hue Dimmer, so a $30 price target seems probable.