New 'Behind the Songs' Apple Music hub will let you learn more about your favorite music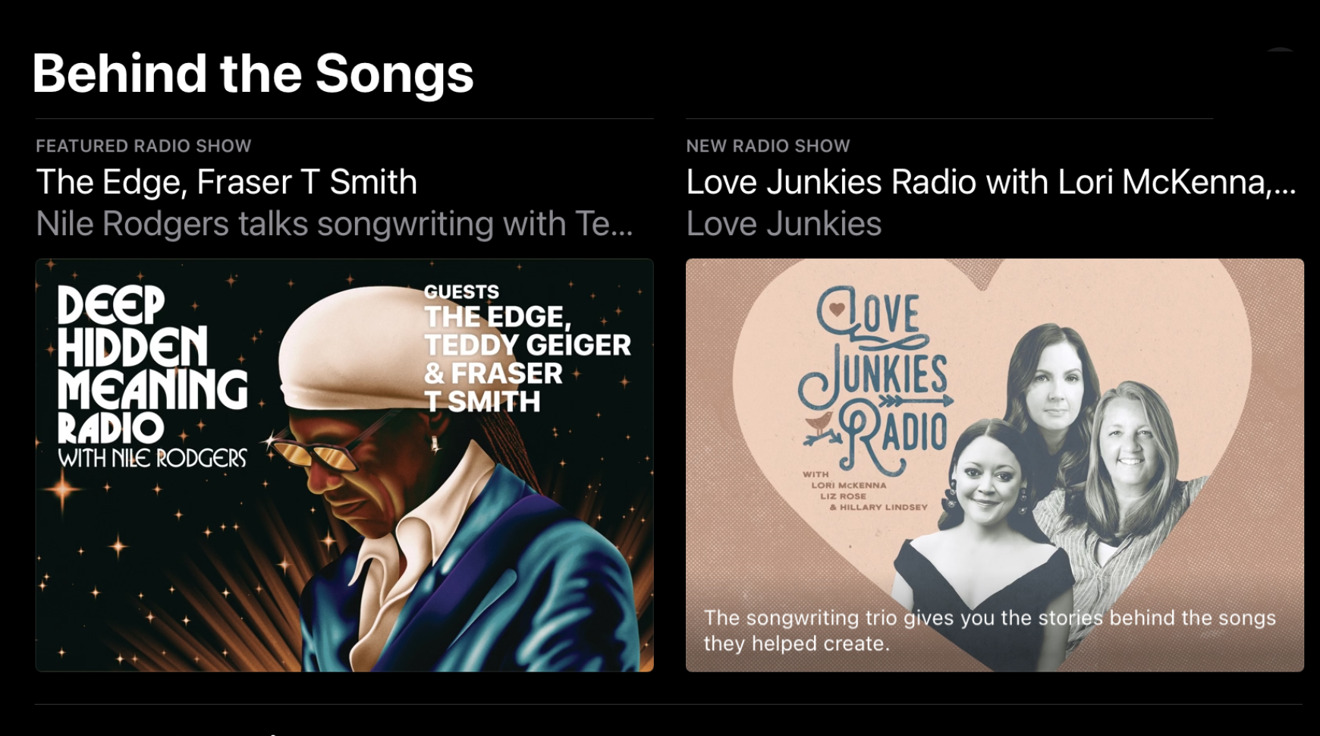 Apple introduced a new section called "Behind the Songs" in Apple Music that highlights the songwriters and musicians who create your favorite music.
The new hub is another attempt to make Apple Music a destination for everything relating to your music needs. Apple has been in a lockstep battle with Spotify over introducing new features and information hubs to each service.
You can visit "Behind the Songs" by searching for it in Apple Music or going directly to the landing page. It appears that the section is considered a curator profile, so it will show up as a playlist collaborator or artist in some locations. Clicking on red text stating "Behind the Songs" anywhere in the app will return you to the page.
Categories of the hub include:
Featured radio shows
Featured Playlists
Legendary Songwriters
Artists Who Write
Today's Best Songwriters
Great Producers
Great Session Musicians
Lyrics to Live By
The Stories Behind the Songs
There are also several videos available featuring artist describing their inspiration behind their music. The current videos include Dua Lipa, Omar Apollo, Lizzo, Sam Smith, Bastille, and more.
The section was first discovered by Engadget which said the feature is at the heart of Apple Music's partnership with The Ivors Academy. It represents and promotes the UK and Ireland's songwriters and composers, and Apple will announce nominees for the Rising Star Award via "Behind the Songs" in July.
Spotify released a similar hub in December and continues to compete with Apple Music with its own unique feature sets. The company will soon add a Hi-Fi version of the service for subscribers, but it remains to be seen if Apple will respond with its own Hi-Fi service. Apple has already stated that it has no intention of hosting a free service tier despite Spotify's reliance on one.
Apple Music is $9.99 per month for an individual subscription, $14.99 per month for a family, and is part of every level of Apple One.