Arizona voters overwhelmingly support App Fairness bill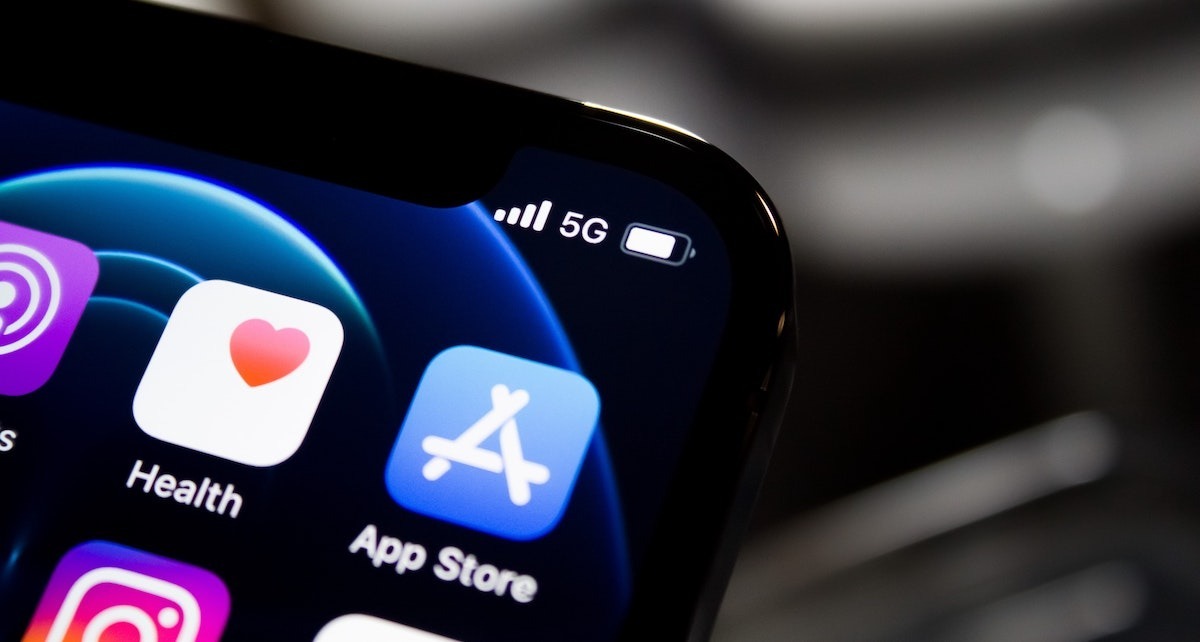 AppleInsider is supported by its audience and may earn commission as an Amazon Associate and affiliate partner on qualifying purchases. These affiliate partnerships do not influence our editorial content.
As Arizona nears a final vote that could force changes on the App Store, a somewhat loaded survey of public opinion shows 69% of residents back the bill.
According to a poll conducted by research firm Data Orbital, 69% of people expressed support. "Only 11.8% were undecided," says Data Orbital, "which is a small percentage for a legislative issue."
"Arizona voters have clear views on Big Tech, and the majority want action in the form of greater regulation," said Data Orbital's George Khalaf in a statement. "Big Tech is in the news more and more whether it be for data and privacy concerns, its role in elections, censorship, or its general influence over our daily lives and activities."
"Voters want to see more fairness and the level playing field that HB 2005 seeks to achieve with regards to app payments," he continued. "For lawmakers in both parties considering the nuances at play in this issue, these results speak clearly. Constituents want immediate action taken against Big Tech and HB2005 is a major way to do it."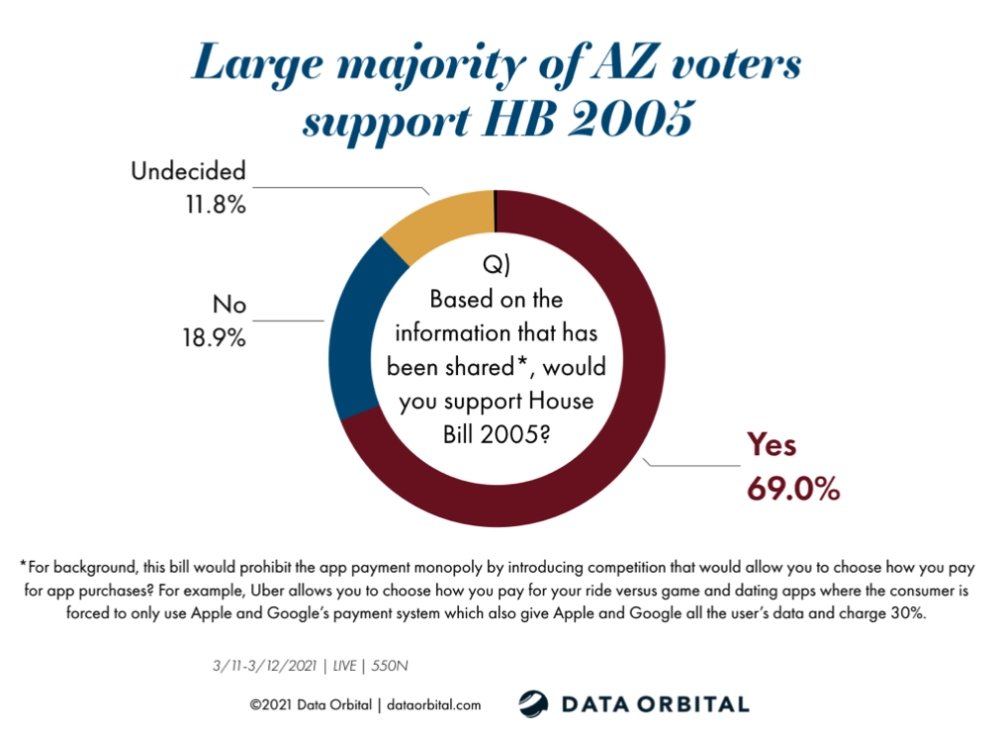 The poll also asked about whether large technology firms have "too much power and influence over our lives." Overall, 80.6% of respondents agreed, with 62.2% saying "strongly."
Similarly, asked if such firms as Apple and Google "are large monopoly companies that put their own interest before the needs of small businesses and individuals," 77.4% agreed.
According to the press release issued by Data Orbital, the 550 people surveyed were given background information that did not discuss issues of security, privacy, or how Google and Apple get paid for hosting their app stores.
Apple has not responded to the survey, however it has previously commented that the App Store system protects users, and helps developers.
"We believe in thriving and competitive markets where any great idea can flourish," an Apple spokesperson said. "The App Store has been an engine of success for app developers, in part because of the rigorous standards we have in place - applied fairly and equally to all developers - to protect customers from malware and to prevent rampant data collection without their consent."
Data Orbital's survey questions appear to have concentrated solely on the topics of choice, and of big business.
"For background, this bill would prohibit the app payment monopoly by introducing competition that would allow you to choose how you pay for app purchases? [sic]," said the pollsters. "For example, Uber allows you to choose how you pay for your ride versus game and dating apps where the consumer is forced to only use Apple and Google's payment system which also give Apple and Google all the user's data and charge 30%."
The pollsters only told respondents about the 30% commission. They did not relay that developers that are paid less than $1 million per year qualify for a 15% app commission on the App Store, nor how subscriptions that go longer than a year have a 15% commission, versus a 30% commission for that first year.
The poll was sponsored by the Coalition for App Fairness, which has been campaigning against Apple and Google App Store practices since September 2020. The coalition also essentially wrote the legislation.