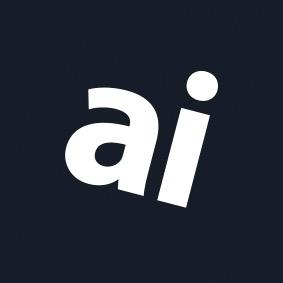 Why you can trust AppleInsider
Kensington StudioDock review: catering to iPad Pro-centric creatives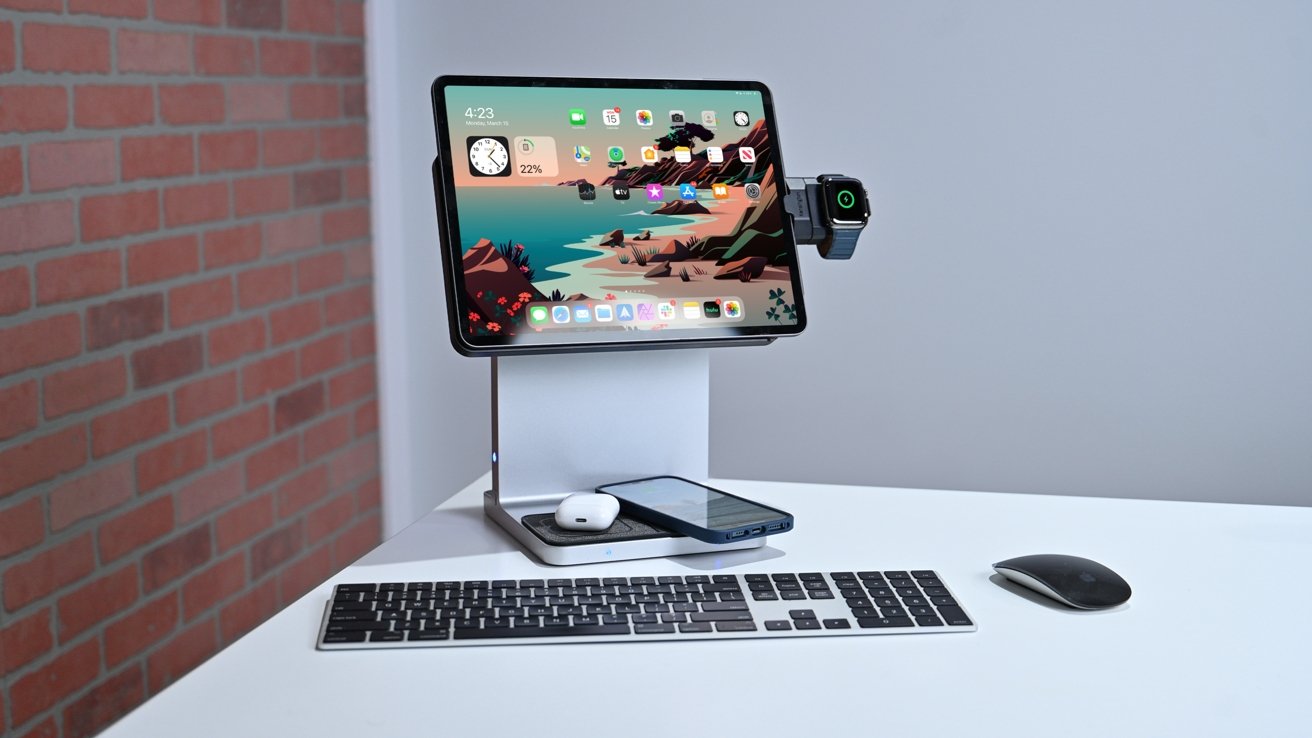 Kensington StudioDock
4.5 / 5
---
The Kensington StudioDock is an all-in-one solution for power users who rely on their iPad Pro to get their work done by incorporating a magnetic stand, a bevy of ports, an Apple Watch charger, and two Qi chargers.
Apple seems to be taking the iPad Pro more seriously, upgrading it year after year with more powerful features transforming the device from a content consumption device to a content creation device. In that time, Apple brought USB-C to the tablet, iPadOS 13.4 delivered mouse and trackpad support. We also got support for external displays and split-screen apps.
Though Apple has been upgrading the device via software and hardware upgrade, accessories haven't evolved quite as fast.
We've seen countless USB-C hubs and a few keyboards with trackpads integrated, but otherwise, it's the same gear we see time and time again or perhaps borrowed from the Mac.
Kensington set out to do something truly unique with its StudioDock. It is the most unique and exciting iPad accessory to hit the market in years.
StudioDock design
StudioDock sets out to solve multiple issues while increasing the iPad Pro's functionality by a massive degree.
Just with StudioDock, you're able to replace a USB-C hub, two Qi charging pads, an Apple Watch charger, an SD card reader, a charger, and an iPad Pro stand. That's a lot to fit into one device, and as such, StudioDock isn't a small addition to your desk.
Depending on if you pick up the 11-inch or 12.9-inch model, this has a presence on your desk. Your iPad Pro magnetically attaches to the top, which has an angled edge to the top-left where the camera sits, and a USB-C connector on the right to power your iPad Pro.
Your iPad Pro will get up 37.5W of power when connected, significantly more than the 18W charger Apple includes in the box. It sits horizontal but also can rotate to portrait mode at any time.
The iPad mount sits on the StudioDock and can tilt up and down — even enough to face backward to a certain degree. This can be great for collaboration as you can rotate the screen around for others to see, though it doesn't go quite far enough if the other person is sitting.
Kensington made the StudioDock primarily of aluminum, including most of the base. The finish exudes off a pleasant, premium feel in line with Apple's offerings. The shape of the dock even matches Apple's own Pro Display XDR stand to a degree — though not as fancy.
On the front of the device are two Qi charging pads that are under a piece of heathered grey fabric with silicone edges. On the left pad is a ring that denotes it is used for smaller devices, such as your AirPods or AirPods Pro. That pad can achieve up to 5W of power and the pad on the right goes up to 7.5W for your iPhone.
That covers most user's devices already, but Kensington will also offer an optional Apple Watch adapter moving forward. This 5W Apple-certified charger clips onto the right edge and powers your watch at the same time as everything else.
Around the back are an assortment of ports to expand the iPad's abilities.
USB-C port with 15W of output
USB-A 3.0 port (3X)
3.5mm headphone jack
Gigabit Ethernet
4K HDMI 2.0
UHS-II SD 4.0 reader
Dual Kensington lock ports
Most of those ports sit around the back, with the SD card reader and the headphone jack on the right. The sole USB-C port sits on the left edge just below the power button.
An iPad-only workstation
A few of us at AppleInsider rely on iPads as our daily drivers. This means that we've cycled through a variety of different tools to get the job done. We've used USB-C hubs, docks, stands, cases, external input devices, and more. The ability to combine so many devices, so many chargers, and so many cables into one device is incredibly tempting.
There are several nice features that Kensington built-in. For example, rotating to portrait can be helpful for writing, editing code, or other tasks. When you do this with your Apple Watch on the charging puck, it rests against a slight lip, keeping it in place.
The iPad is, after all, a mobile-first device — but the StudioDock is intended for a desk. So it doesn't get lifted, those lock ports come in handy.
All too many USB-C hubs skimp on the card reader's speed and include slow UHS-I card readers. UHS-II has a max speed of 312MB/s — three times that of UHS-I. If you've ever imported a large batch of RAW images using a slow reader, you know how tedious and annoying it can be.
Should you invest in the Kensington StudioDock
There are a few aspects of StudioDock that give us pause. For example, how long will this last? A standard USB-C hub and a stand can last for many years, but StudioDock will only remain relevant as long as Apple keeps the iPad size relatively consistent. There's no obvious way to adapt a different size device.
Luckily, many pros will hold onto their iPads for years, and companies tend to hold on even longer, so it isn't presently clear how much of an issue this will be.
We'd like to see a few changes on a second-gen version, including a MagSafe charger rather than the half-as-slow Qi charger and more USB-C ports rather than USB-A. Otherwise, the onus is on Apple to do more with iPadOS, such as improved external monitor support.
But those quibbles aside, Kensington has done a remarkable job in creating a pro-level accessory. It feels like it belongs and does what we need it to do — be it connecting SSDs, equipping a mic, or relying on an external monitor.
All-in-one design
Aluminum and fabric exude premium build quality
Tablet can roatee and tilt
Lots of convenient ports
Easy to dock and remove iPad
Fast charges iPad Pro
Can power all of your Apple gear
Perfect for Bluetooth keyboard and mouse
Can work as an easle
Ultra-fast UHS-II card reader
Good port placement
Gets very expensive
Apple Watch charger not included
Power cable is very bulky
Needs more type-C ports
Rating: 4.5 out of 5
Where to buy
The Kensington StudioDock runs $379 for the 11-inch iPad Pro and fourth-gen iPad Air model and $399 for the 12.9-inch iPad Pro model at B&H Photo. Third-party sellers are also selling the dock on Amazon.com.