Killer deal: Apple Mac mini price slashed to just $359 [u]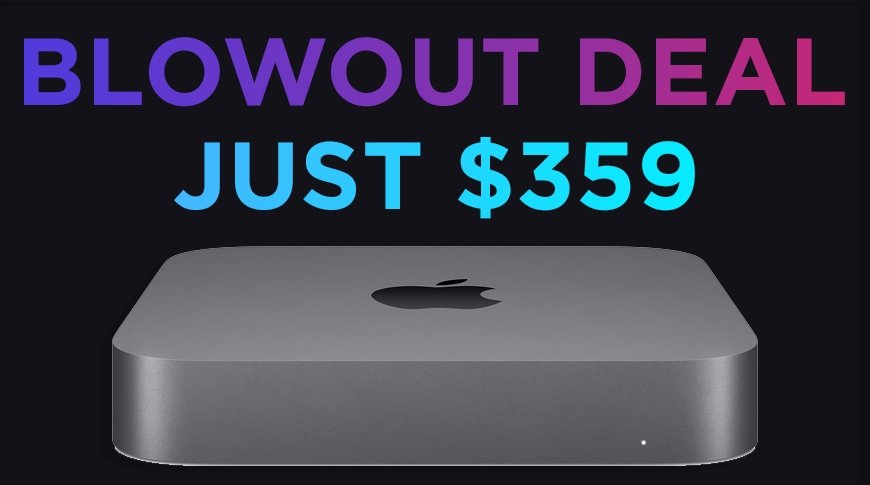 In what is the absolute lowest price we've ever seen on Apple's Mac mini, the 2018 model is $440 off while supplies last.
Lowest price ever on Mac mini
Update at 6 p.m. Eastern on March 19: The Mac mini promotion has sold out.
The $440 discount (sold out) is available at Apple reseller TigerDirect, with the compact desktop on sale for $359 plus $9.99 shipping. Units are in stock at press time.

To compare this deal to the cheapest M1 Mac mini price, you would have to spend over $300 more to get the base system equipped with Apple Silicon.

M1 Mac mini (Apple Silicon)
---
Configurations
Discount
Mac mini (M1, 8GB, 256GB)

$699.00

$645.00

Coupon

Price with $24 promo code APINSIDER. As always, if you have any issues, you can reach out to us at [email protected] and we'll try and help.

$663.00

$669.00

$669.99

$669.00

$699.99

$699.00
$54.00
Mac mini (M1, 8GB, 512GB)

$899.00

$839.00

Coupon

Price with $30 promo code APINSIDER. As always, if you have any issues, you can reach out to us at [email protected] and we'll try and help.

$853.00

$799.00

$799.00

Coupon

Exclusive price for AI readers. To activate the deal, click through the B&H pricing link for this configuration through AppleInsider's desktop site. Can't see the special price? Reach out to us at [email protected] and we'll try to help.

$899.00

$899.99

$894.00
$100.00
Mac mini (M1, 8GB, 1TB)

$1,099.00

place order

Coupon

Price with $50 promo code APINSIDER. As always, if you have any issues, you can reach out to us at [email protected] and we'll try and help.

place order

n/a

$1,099.00

n/a

n/a

sold out
$56.00
Mac mini (M1, 8GB, 2TB)

$1,499.00

place order

Coupon

Price with $50 promo code APINSIDER. As always, if you have any issues, you can reach out to us at [email protected] and we'll try and help.

place order

n/a

place order

n/a

n/a

sold out
$76.00
Mac mini (M1, 16GB, 256GB)

$899.00

$835.00

Coupon

Price with $64 promo code APINSIDER. As always, if you have any issues, you can reach out to us at [email protected] and we'll try and help.

$853.00

n/a

$899.00

$899.00

n/a

$899.00
$64.00
Mac mini (M1, 16GB, 512GB)

$1,099.00

place order

Coupon

Price with $14 promo code APINSIDER. As always, if you have any issues, you can reach out to us at [email protected] and we'll try and help.

place order

n/a

$1,099.00

$1,099.00

n/a

sold out
$56.00
Mac mini (M1, 16GB, 1TB)

$1,299.00

place order

Coupon

Price with $80 promo code APINSIDER. As always, if you have any issues, you can reach out to us at [email protected] and we'll try and help.

place order

n/a

$1,299.00

n/a

n/a

sold out
$90.00
Mac mini (M1, 16GB, 2TB)

$1,699.00

$1,589.00

Coupon

Price with $110 promo code APINSIDER. As always, if you have any issues, you can reach out to us at [email protected] and we'll try and help.

place order

n/a

$1,699.00

n/a

n/a

sold out
$110.00
Even more deals on Apple hardware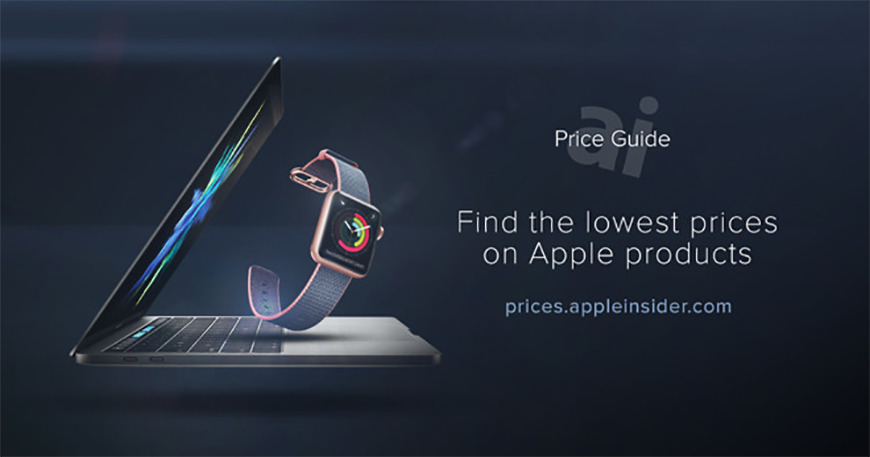 AppleInsider and Apple Authorized Resellers are also running additional exclusive deals on other Apple hardware that will not only deliver the lowest prices on many of the items, but also throw in bonus savings on AppleCare, peripherals and more. Here's a sampling of the offers: