Apple AR headset debuts in mid-2022 with lightweight Fresnel lens design, Kuo says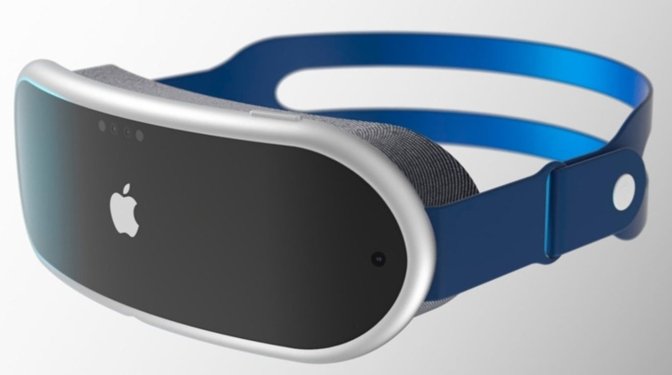 AppleInsider may earn an affiliate commission on purchases made through links on our site.
Apple is expected to use Fresnel lenses in its rumored augmented reality headset to increase the device's field of view and keep weight less than 150 grams, according to analyst Ming-Chi Kuo.
In a note to investors Monday seen by AppleInsider, Kuo says that Apple will use Fresnel lenses as the design solution for the head-mounted device's ultra-short focal length lenses. That will increase the optical performance of the device while cutting weight and thickness.
"We believe that Apple will use a hybrid Fresnel lens design further to enhance the Fresnel lens's optical performance (e.g., improve vignetting and optical artifacts), and each hybrid Fresnel lens comprises three stacked Fresnel lenses," Kuo writes.
The analyst added that the micro-OLEDs used in Apple's head-mounted device could compensate for the light intake caused by adopting Fresnel lenses. He attributes that to the high brightness of the micro-OLEDs, and says the platform could "provide innovative [augmented reality and mixed reality] experiences."
Apple's supposed system could do away with some of the issues of current VR or AR headsets with Fresnel lenses, which typically weigh about 300 to 400 grams and sport a bulkier form factor. One of the major design challenges among VR headset manufacturers is to achieve a thin and light enough design.
However, Kuo says that one of the major competitive advantages of video-see-through augmented reality devices, like the rumored "Apple Glass," is that field of view requirements are generally lower than VR headsets. Because of that, they can be made thinner and lighter.
The analyst says that the use of Fresnel lenses will allow Apple to strike a better balance between its headset's form factor and its field of view. The rumored Apple HMD device could weigh about 150 grams or slightly less, he added. Each hybrid Fresnel lens for a single eye is made up of a stack of three Fresnel lenses. Since each Apple headset will use two hybrid Fresnel lenses, that will equal 10 lenses in total per device.
"The Apple HMD Fresnel lens material is plastic. Because of the customized material and coating, the light transmission is not lower than glass," Kuo writes. "It also means that the [average selling price] is not low."
Kuo names Young Optics and Genius as suppliers of Fresnel lenses for Apple's headset device. He believes Young Optics will be the primary supplier, since Apple and the company started working together and investing more resources earlier than Genius.
Earlier in March, Kuo predicted that Apple's AR headset could feature advanced eye tracking and possibly iris recognition technology.
Apple is thought to be working on at least two separate headset devices, including a visor-like, mixed reality device that Kuo says could debut in 2022 for an estimated $1,000. That device could then be followed by the thinner and lighter "Apple Glass" in 2025, and by AR contact lenses after 2030.