Nintendo, Niantic announce new AR 'Pikmin' mobile game, coming later in 2021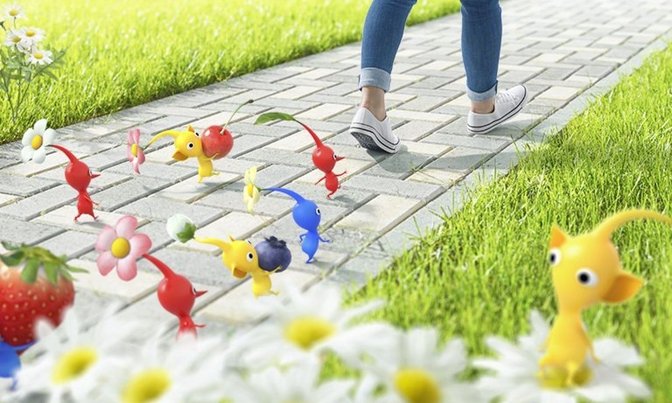 AppleInsider may earn an affiliate commission on purchases made through links on our site.
Niantic and Nintendo have announced a new augmented reality mobile game based on the "Pikmin" franchise, set to launch later in 2021.
The two companies didn't share many details about the app, but said it would "include gameplay activities to encourage walking" and to "make walking more delightful." A global launch is slated for later in 2021.
"Niantic's AR technology has made it possible for us to experience the world as if Pikmin are secretly living all around us," said Nintendo's Shigeru Miyamoto. "Based on the theme of making walking fun, our mission is to provide people a new experience that's different from traditional games. We hope that the Pikmin and this app will become a partner in your life."
The Pikmin game will be the first endeavor in a new partnership between Niantic and Nintendo that will combine Niantic's augmented reality technology and Nintendo franchise characters. The app will also be the first title created by Niantic's Tokyo Studio since it opened in 2018.
Previously, Niantic and Nintendo partnered on viral AR game "Pokemon Go." Nintendo's Pikmin franchise is a puzzle game in which players direct plant-like creatures called Pikmin.
Niantic says people can sign up here for receive more information about the title. The company says more details will become available in the coming months.