US official calls Cook's idea to vote on iPhone 'preposterous'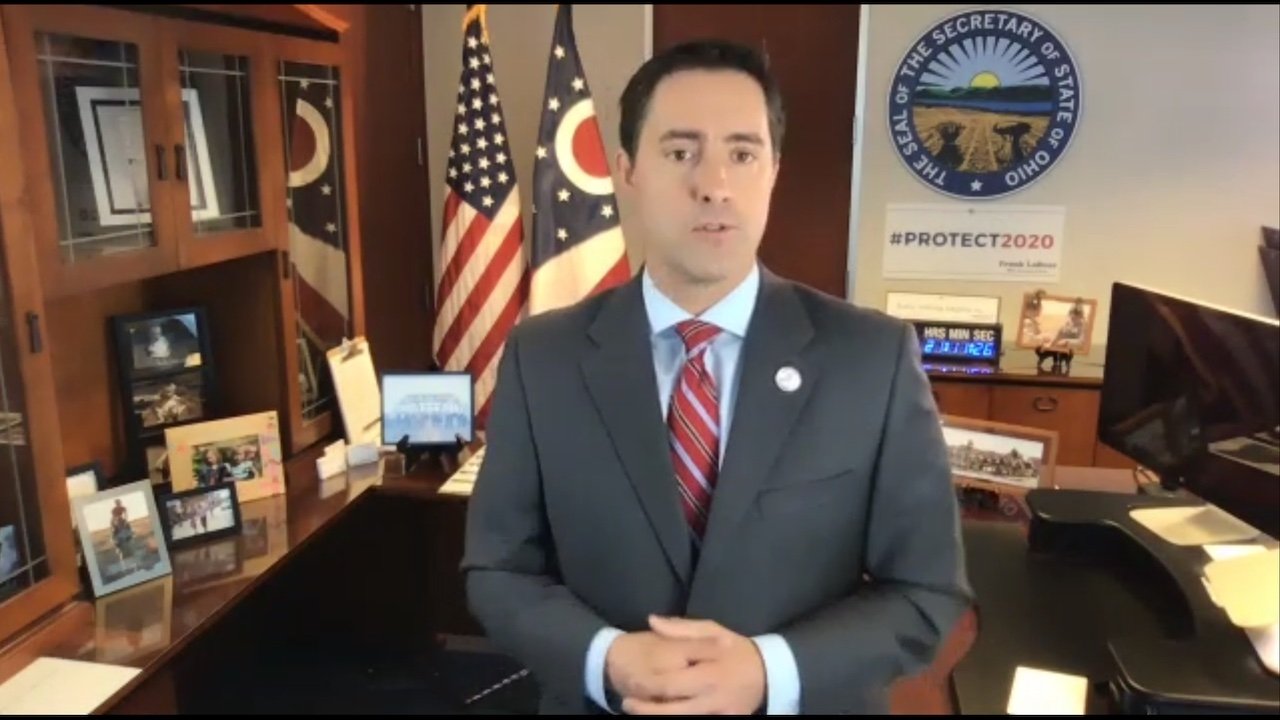 Just a few days after Apple CEO Tim Cook said that Americans should be able to vote on an iPhone, Ohio Secretary of State Frank LaRose called the idea "preposterous."
Following the passage of a controversial voting law in Georgia, Tim Cook weighed in by saying technology could be the answer to making voting easier. In an interview with The New York Times, he suggested that smartphones could be a solution to voting rights issues.
But LaRose, Ohio's chief election officer, said he "aggressively" opposes that idea. "Not on my watch. Not in Ohio," he told FOX Business.
"I think this is a classic example of one of these, kind of, elites, thinking they have a simple solution to a complex problem," the Ohio state secretary said.
As far as why, LaRose laid out a few reasons. He said that a certain degree of technological competence is required. Although he admitted that the technology could exist in the near future, it would be "more complicated than people realize."
For example, LaRose said that voting officials would need to be able to verify whether a voter "who they say they are" via multi-factor authentication. Additionally, the system would need to prove that the voter was actually the one holding the device. A paper trail for auditing purposes is also a necessity, LaRose contends.
"And then you have to sever the identity from the individual so that the individual can cast a secret ballot and not have the way they vote tracked by some government official, which is something we all very strongly believe in ... that is all very difficult to do," LaRose said.
He said the most important aspect of an election is "public confidence," meaning that "every vote is counted fairly and free of fraud and shenanigans." LaRose added that maintaining public confidence is much harder than technology competence.
LaRose went on to say that he shared concerns that social media platforms and technology companies limit or censor content from conservatives.
"It is evident that there is a bias by a lot of these tech companies toward the left, and the whole cancel culture idea of censoring people whose opinions we disagree with is a really corrosive and dangerous thing," LaRose said. "Why would you want to allow those same individuals to have any control over the actual process of elections?"
The Ohio Secretary of State added that technology could do "a lot of good things," and that's he's a fan of embracing it. However, he stopped short of saying that voting on a smartphone or internet-connected device was a good idea.
"The idea we would let people use iPhones or any other mobile device to do something as crucial as casting a ballot is just preposterous," he said.