Apple TV with camera and built-in HomePod speaker reportedly in the works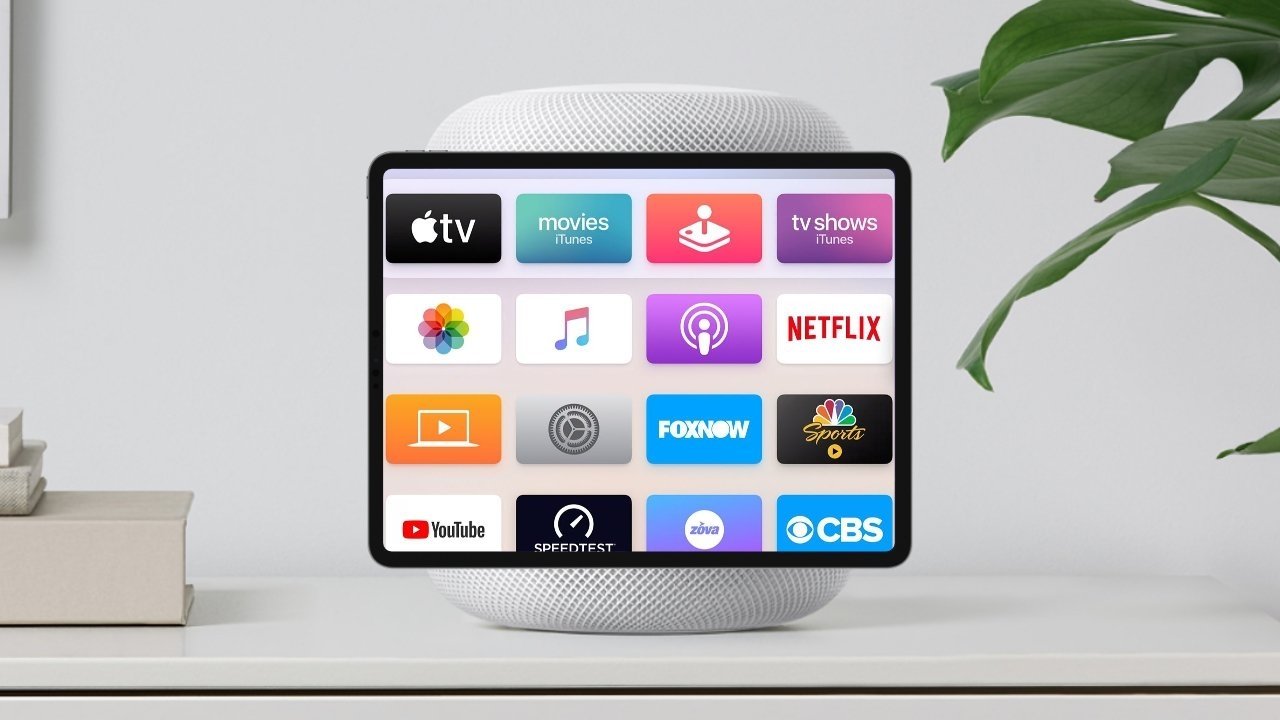 The next evolution of the Apple TV could be a device that also adds in more functionality, a report claims, including a camera and borrowing the features and speaker from the HomePod.
In March, a report alleged Apple was looking into new devices that could help in a smart home in a variety of different ways. On Monday, it seems Apple has narrowed down the selection.
Apple is working on a product that combines the Apple TV set-top box with a HomePod speaker, to create a do-all device for the home. People familiar with the work speaking to Bloomberg claim it would offer multiple smart-home functions within a single box.
The device would be able to function similar to a HomePod in playing music, but would also be capable of being connected up to a television. A built-in camera would enable it to be used for video calls, and it would also act as a Home Hub for smart home management.
The set-top box won't be the only item Apple is continuing to investigate in the field. Resurfacing in the new report, Apple is also looking at combining a speaker with a touchscreen, which would bring it in line with Amazon's Echo Show and the Google Nest Hub.
The speaker would effectively combine an iPad with a HomePod speaker, complete with a camera for video chats. Apple has also thought about attaching it to a robotic arm, allowing the screen to follow the user as they move around a space.
Both products are apparently in the early stages of design and production, and could easily have features removed or added, or be killed off entirely.
It seems plausible for Apple to combine the product categories into one device, given rivals are already operating in the space. For example, Facebook's Portal platform already includes a set-top box with camera for video calling, which Apple would directly compete against with such an offering.
Apple's tvOS operating system also works quite similarly in many respects to HomePod's software, complete with existing smart home control functionality, making an integration more plausible.