Apple pays homage to first Mac with new 'Hello' screensaver in macOS Big Sur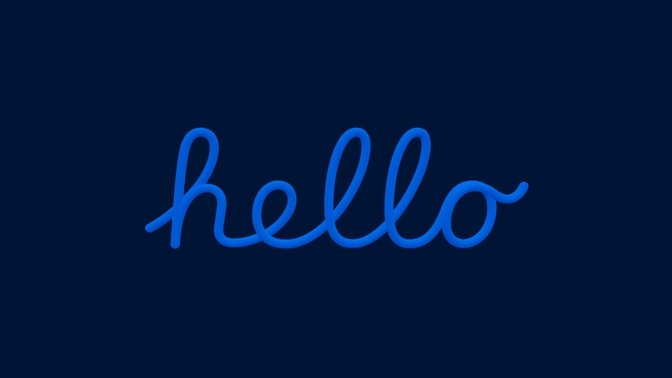 AppleInsider may earn an affiliate commission on purchases made through links on our site.
When Apple's macOS Big Sur 11.3 update launches it will include a new screensaver that pays homage to the first Mac.
While Apple regularly refreshes, updates and tweaks its system UI with each major macOS release, the company rarely releases new screensavers for its desktop operating system. The last addition, a specular 3D waveform visualization called Drift, came with macOS Catalina in 2019.
To commemorate the coming launch of its latest M1-powered Mac, the newly announced 24-inch iMac, Apple created an all new design that draws inspiration from Mac's past.
Quietly included in the macOS Big Sur 11.3 Release Candidate is "Hello," a screensaver that dynamically draws and displays "hello" in cursive text. The text is a nod to the now classic "hello" displayed on Apple's first Mac during its unveiling — and subsequent ad blitz — in 1984.
In macOS Big Sur, the "Hello" animation is similar to one presented during Tuesday's "Spring Loaded" event, at which Apple unveiled the redesigned 24-inch iMac. Swooping text is drawn onscreen as a virtual camera pans and zooms from various angles before settling on a full-screen view of the greeting.
Display options include "Soft Tones," "Spectrum" and "Minimal," which change background colors and text models. By default the screensaver is set to cycle through multiple languages, though a separate option allows users to fix the greeting to their native language.
The screensaver was spotted by 9to5Mac.
Apple is expected to launch macOS Big Sur 11.3 in the near future, potentially alongside iOS 14.5 next week.