Roku removes YouTube TV app from its store amid contract dispute with Google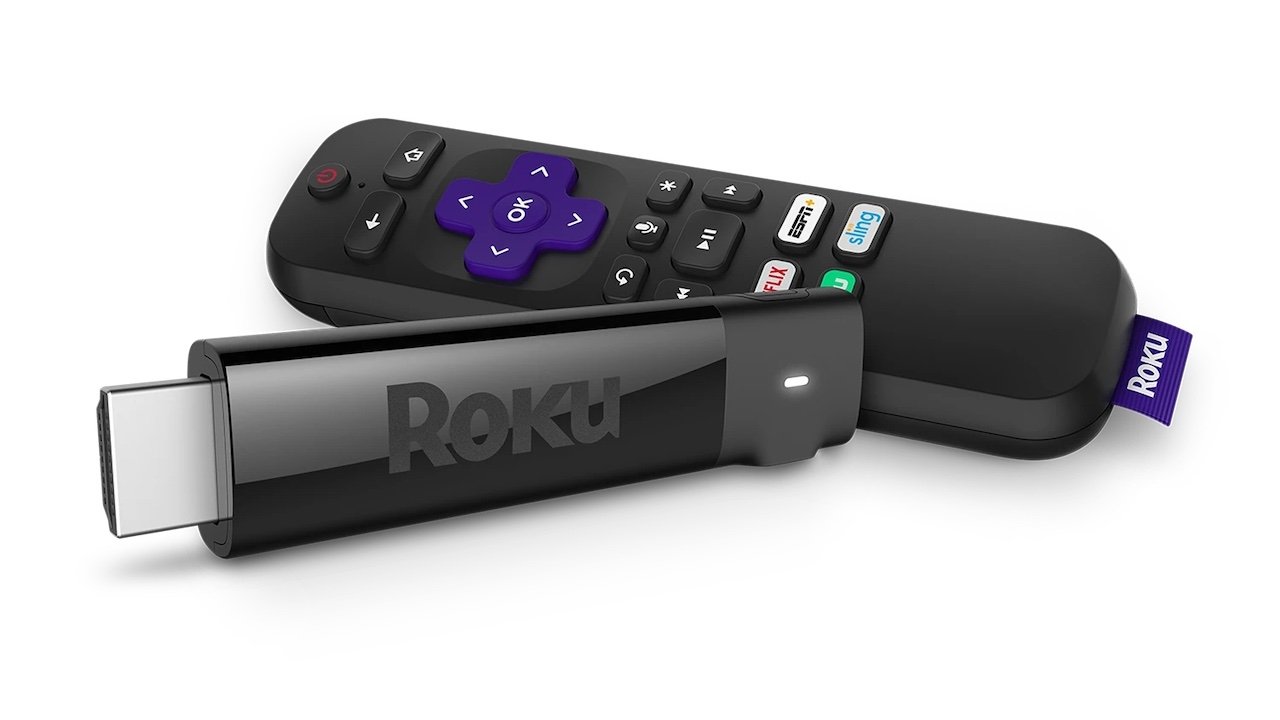 AppleInsider may earn an affiliate commission on purchases made through links on our site.
Making good on a threat it made earlier in the week, Roku has pulled the YouTube TV app from its channel store amid an ongoing dispute with Google over contract terms.
In an email to customers on April 26 seen by Axios, Roku said that negotiations with Google "have broken down because Roku cannot accept Google's unfair terms as we believe they could harm our users."
On Friday, Roku pulled the YouTube TV app. In an email to customers, it said it "cannot accept Google's unfair and anticompetitive requirements that would allow for the manipulation of your search results, impact the usage of your data, and ultimately cost you more."
However, Roku added that it would take additional steps to continue letting existing users view YouTube TV content "unless Google takes actions that require the full removal of the channel."
Essentially, Roku users who have the YouTube TV app on their devices will be able to continue using it. However, Roku cautioned that users wouldn't be able to get the app back if they deleted, and the ability to sign up for new subscriptions has been paused "until an agreement is reached."
"While we are deeply disappointed in Google's decision to use their monopoly power to try and force terms that will directly harm streamers, we remain committed to reaching an agreement with Google," Roku said.
The dustup between the two companies started when Roku accused Google of unfair contract terms that it says gives an advantage to Google's suite of apps.
In a statement Friday, Roku says it is asked Google for four commitments:
Not to manipulate consumer search results.
Not to require access to data not available to anyone else
Not to leverage their "YouTube monopoly" to force Roku to accept hardware requirements that would increase consumer costs.
Not act in a discriminatory and anticompetitive manner against Roku.
Google in a blog post responded by claiming that Roku is using the YouTube TV contract expiration "as an opportunity to renegotiate a separate deal encompassing the YouTube main app, which does not expire until December."
"Our initial conversations started with Roku simply to renew the current terms of their ongoing deal with YouTube TV, which has been in place for several years," Google added. "Our offer to Roku was simple and still stands: renew the YouTube TV deal under the existing reasonable terms."
At present, it isn't clear what those "reasonable terms" are.
An update for our members: Unfortunately, despite our best efforts, we have been unable to reach an agreement with Roku. We continue to offer Roku the opportunity to renew the YouTube TV deal under the existing reasonable terms.

— YouTube TV (@YouTubeTV) April 30, 2021
Although the YouTube TV app is no longer available on the Roku store, the standard YouTube app still is.