US lawmaker demands Apple's Tim Cook respond to Uyghur forced labor claims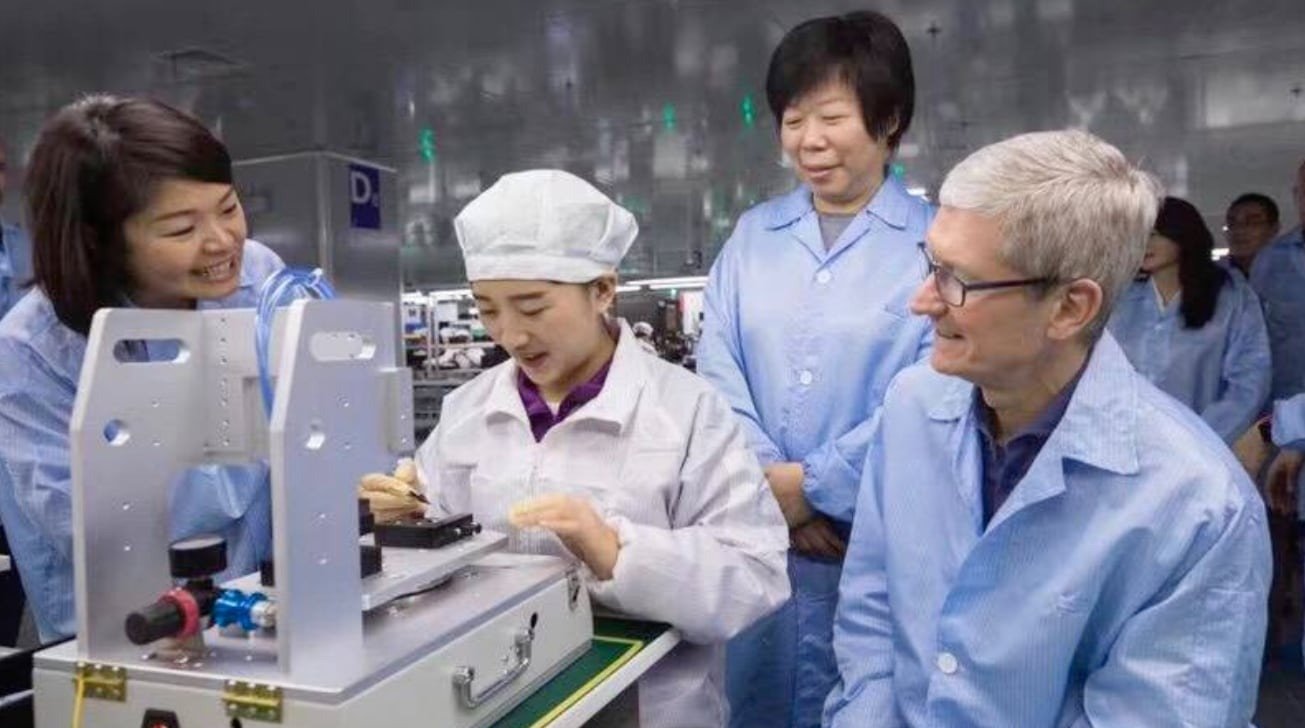 Apple CEO Tim Cook is in the crosshairs of at least one U.S. lawmaker over a recent report claiming Chinese firms in the tech giant's supply chain exploit Uyghur labor.
An explosive report from The Information on Monday exposed potential ties between Apple suppliers and forced labor programs suspected of being part of an alleged Chinese genocide against Uyghurs.
An investigation conducted by human rights groups appears to reveal evidence against seven Chinese firms — Advanced-Connectek, Luxshare Precision Industry, Shenzhen Deren Electronic Co., Avary Holding, AcBel Polytech, CN Innovations, and Suzhou Dongshan Precision Manufacturing Co. — each of which provides parts and services to Apple.
Notably, Cook has touted the operations of Lens, O-Film, and Luxshare, the latter of which he personally visited in a 2017 trip to China.
U.S. Rep. Ken Buck, R-Colo., in a letter to Cook on Tuesday expressed "deep concern" over the report. Buck invoked Cook's statements from a House Judiciary Committee hearing in July 2020, when the executive called forced labor "abhorrent" and something Apple "would not tolerate." At the time, Apple supplier O-Film was under scrutiny for alleged human right violations.
The congressman went on to credit Apple for culling O-Film from its supply chain, but admonished Cook for the recently surfaced allegations.
Buck in the letter asks Cook to clarify Apple's relationship with each company listed in Monday's report and provide documentation relating to internal investigations into forced labor or human rights abuses connected to said firms. Also requested is a "thorough description" of the process Apple undertakes to ensure suppliers are not exploiting workers. Buck also wants to know how Apple intends to keep human rights related malfeasance out of its supply chain.
Cook is asked to pen a reply by June 15.
Apple's reliance on China-based manufacturing has been a topic of debate for well over a decade. The subject came to the fore in 2010, when a spate of worker suicides at factories owned by Foxconn stoked rumors of iPhone sweatshops.
Apple has repeatedly pledged to end human rights abuses, including child labor, poor working and living conditions, forced overtime, and more, at facilities run by Chinese business. To that end, the company holds suppliers to a strict code of conduct, funds regular audits of its partners and releases an annual supplier responsibility report. It also offers a range of education and enrichment programs to supplier employees.
Prior to The Information's report, Apple was in December accused of allowing human rights abuses at facilities run by key partners including Foxconn, Pegatron, and Quanta.